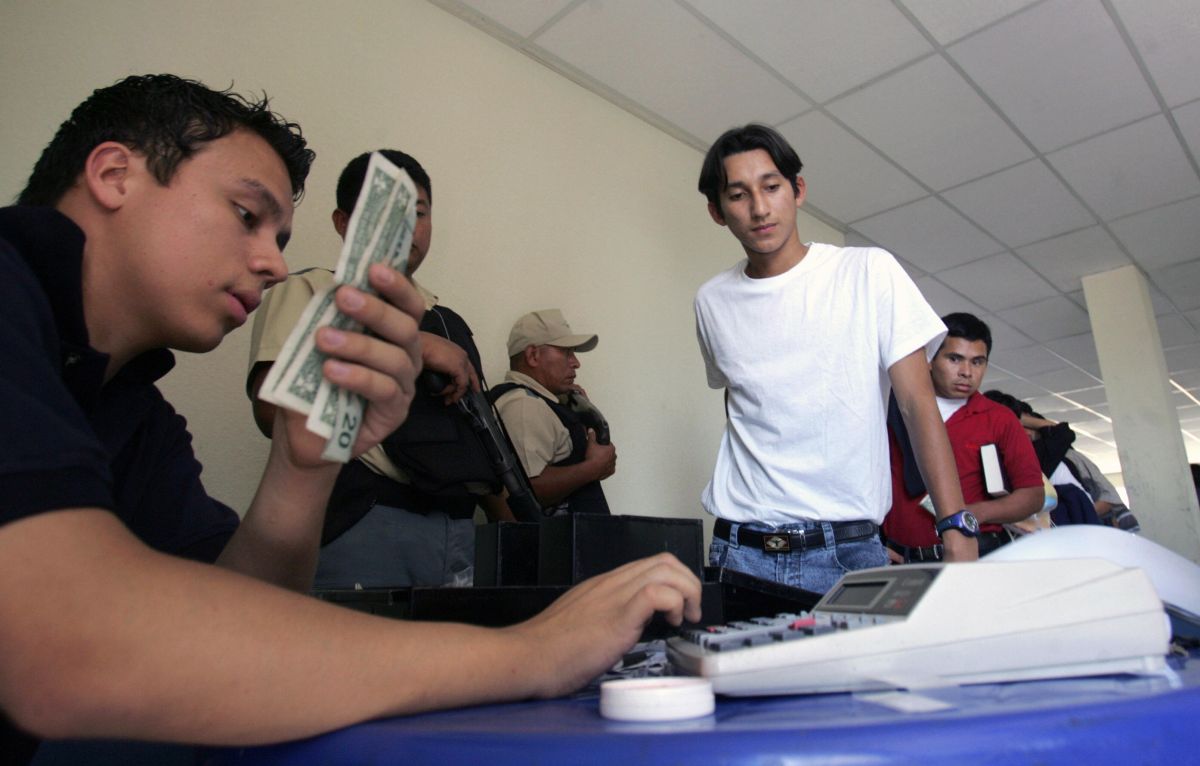 Mexicans in the United States are unstoppable when it comes to sending remittances, since recorded a new all-time high in October, totaling $ 4,818.6 million, according to information from Banco de México (Banxico).
The amount surpassed the previous record reached in August of $ 4,748.7 million and that few thought could be surpassed by the signs of slowdown that the US economy registered in the third quarter.
And as if that weren't enough, during the first 10 months of the year, the remittances of Mexican migrants established abroad, especially in the United States, have accumulated an amount of $ 42,168 million, which means an increase of 25.6% compared to the same period from the previous year.
In the United States live more than 95% of the workers who transfer part of their income to their relatives in the neighboring country to the south and the October record represents the fifth record of the year:
March, $ 4,157 million
May, $ 4,526 million
July, $ 4,545 million
August, $ 4.749 million
October, $ 4.819 million
According to analysts, the increase in remittances to Mexico during 2021 is explained by the significant flow of migrant population to the United States, a country that has had greater dynamism and one of the faster economic recoveries among developed countries recipients of migrant population.
And although remittances are dispersed throughout the world, there is a marked concentration of the monetary volume of these resources in a few countries.
The India is the country with the highest income from remittances, with $ 87,000 million. China is the second place with $ 53,000 million and Mexico is closely followed in third place with $ 52,743 million.
With the October figures, there are not a few analysts who foresee that remittances will break the forecasts estimated for this year, since the accumulated sum in 2021 of $ 42,168.4 million dollars, means 25.6% more than what was achieved in the same period of 2020, when they totaled $ 33,567.2 million until October.
Remittances have helped the families who receive them in Mexico and who have suffered the loss of employment or the reduction of their income due to the economic difficulties left by the Covid-19 pandemic.
Remittances will represent for Mexico one of the largest sources of income in dollars this year, more than what it receives from foreign direct investment or oil sales, they could even be greater than the sale of cars that it sells abroad or income that you receive for tourism.
You may also like:
The right to make secure remittances
Family remittances: what are they, how do they work and what is their importance in the economy
Mexican immigrants send more money to Mexico because of COVID-19

eldiariony.com
Eddie is an Australian news reporter with over 9 years in the industry and has published on Forbes and tech crunch.