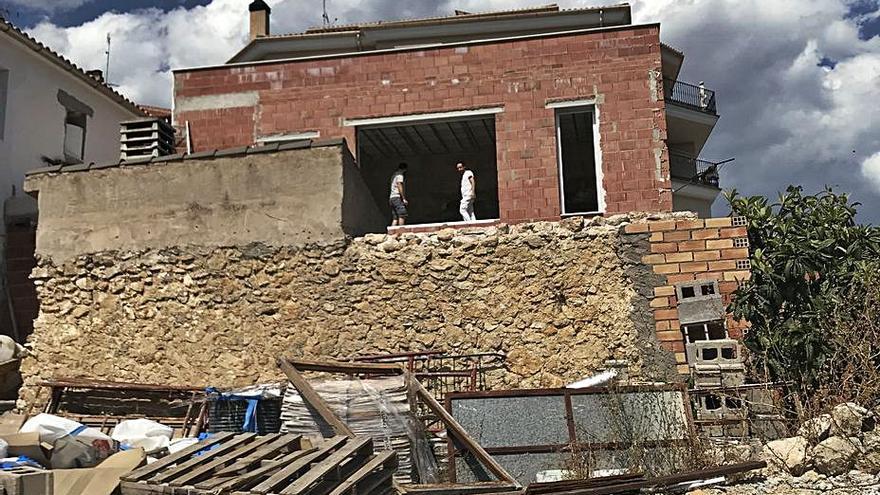 Her second cancer and her separation process have pushed her to fight for what she calls "start over". And for this resident of Catalonia, the perfect way to do it has been to look for a hole somewhere that does not closely resemble multi-lane avenues.
Pedreguer is your choice. His brother lives there, and getting closer to him is now a priority too. "It meets my needs: family, proximity to roads, services a few minutes by car, sea, mountains and away from the hustle and bustle of other towns", Maite explains about the municipality.
"You are never sure what you buy or if it meets your expectations," says this woman about the decision to buy a home. Both she and her son Daniel were excited to leave town, and searching the internet they came up with an option that made the process easier for them.
«We are both followers of the world of reforms and they found Charo on Instagram. "We loved her content and reflections and decided to call her", says Maite.
Charo García is an architect and her history is home to the dozens and dozens of projects she has carried out. He lived on a large avenue and the stress of daily life overwhelmed him. «I knew what it was like to live in my town and spend summers in my grandparents' country house», says García. The architect considers that tranquility is vital for "Stop to think about how we invest our time, our money and our mental health."
García mentions as benefits of the change the greater number of square meters for less budget, the possibility of enjoying your own outdoor spaces «that become your oasis with a pool, paella or garden», the lower environmental impact «reusing the existing housing stock », Live in the center of a town and make less use of the car, have relationships with your neighbors, and the least external and mental noise. "In short, live more calmly", sentence. This expert is in charge of finding the houses, providing security, as well as transforming them: "The clients are the protagonists, my job is to discover the jewels that others do not see and transform them to measure."
According to the architect, the confinement has caused a high interest in these town houses, and she attributes it to the fact that the priorities of many have changed.
The homes you work with they can be a hundred years oldThat is why it is difficult for some to see the possibilities they offer at a first glance. "It is clear that in the 21st century we live differently. When you visit a house of this type for the first time, it is full of walls everywhere, so many that they do not let the light through, "he says, while explaining that he recognizes that, at first, the presentation seems to limit a lot, but" This does not mean that it is not possible ", he remarks.
Customers, who on many occasions are also heirs, choose based on their needs from open spaces, lighting, kitchen open to the living room, fireplace, patio with pool, services or nearby schools. «These houses with history present preexistence; wooden beams, stone walls, heavily worked windows and doors. The people of that time invested time and love in what they did, it is something that is seen less today. Taking care of these pre-existents, giving them a second life is a way of giving them the value they have without forgetting other aspects such as current functionality and comfort, "emphasizes García.

www.informacion.es
Eddie is an Australian news reporter with over 9 years in the industry and has published on Forbes and tech crunch.