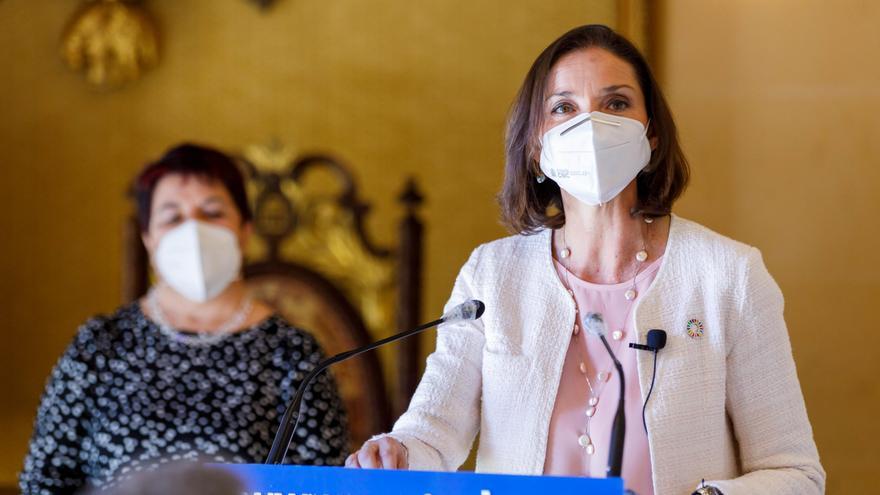 The Minister of Industry, Commerce and Tourism, Reyes Maroto, stated this Monday that the recovery of the tourism sector it will be "yes or yes" this summer, due to the progress of the vaccination plan and also to the 7,000 million euros in direct aid that the Government has announced.
During a press conference in Segovia, the minister stated that Government aid for the sectors most affected by the pandemic, about 235 million euros in the case of Castilla y León, will serve so that these sectors harmed by the perimeter closures "can endure and, therefore, be prepared for the recovery, that yes or yes it will be this summer ".
Reyes Maroto has made some notes by way of balance of tourism is Holy Week and has indicated that the diagnosis is "very asymmetric" because in some places such as rural areas there has been a high occupation but the cities are still "the ones that are suffering the most."
This extreme is explained because "there is no or very little international mobility" because, although it is possible to travel, there is no "confidence" to be able to make "a pleasure trip": "The number of international visitors that Spain has received is very very small compared to a usual Easter ", he specified.
The minister recalled that they have not been a festive period "to use" because the Government has provided security measures to prevent mobility and thus contain the spread of the virus: "We have compensated with direct aid, which will arrive here very soon to Castilla y León ", he declared.
As he recalled, the Junta de Castilla y León will soon sign with the Ministry of Finance the aid package that, it has specified, will reach the entire value chain of the tourism sector, also the hotel industry, which is suffering especially the perimeter closures of the autonomous communities.
Reyes Maroto has asked "an effort" to the autonomous government "so that the aid can be processed as soon as possible": "We will be in conditions to have a summer that will not be the one we expect, but with greater security, since the vaccinated population will be greater and we will be able to start moving through Spain with fewer restrictions than those we have now," he contemplated.
Asked about the possibility of implementing a tourist corridor between Madrid and Segovia and / or Ávila, the latter provinces with a great economic dependence on the capital, the minister pointed out that "proposals are always welcome but their implementation is not always feasible. ".
In this sense, he explained that to allow mobility between these points, it would be necessary to guarantee that the people who move are safe by asking for a negative PCR, which "would generate a great problem when it comes to controlling movements" by the State Security Forces and Bodies.

www.informacion.es
Eddie is an Australian news reporter with over 9 years in the industry and has published on Forbes and tech crunch.