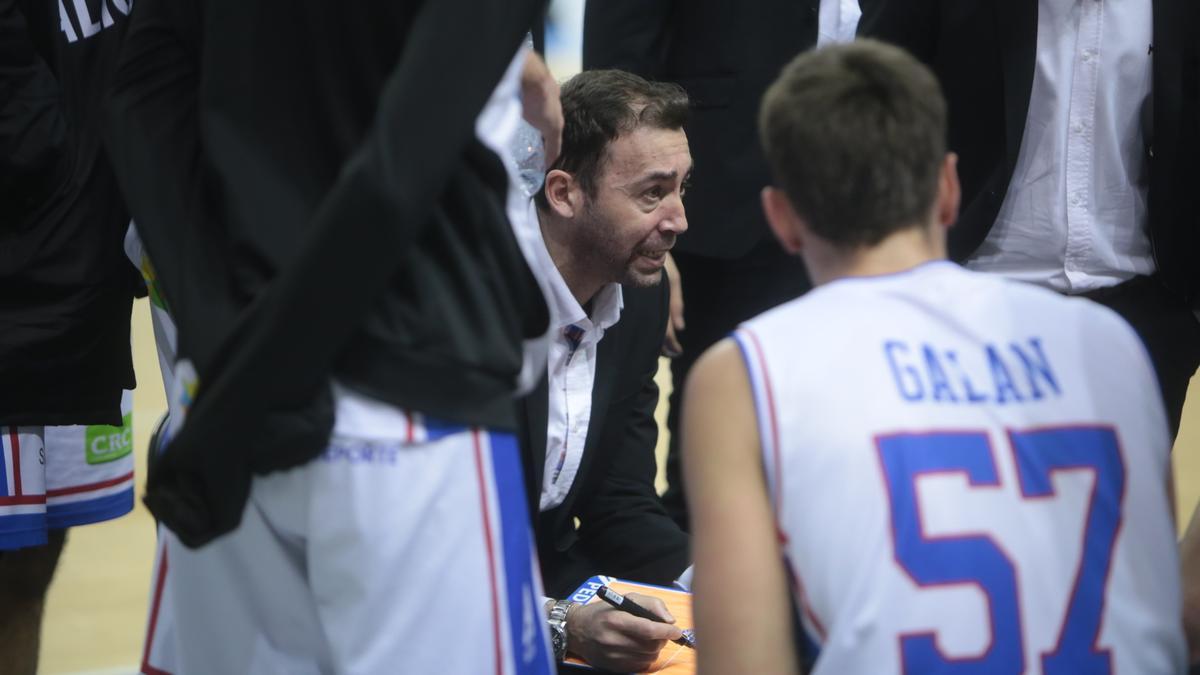 Pedro Rivero, HLA Alicante coach could not hide his anger at the bad game against Huesca last Friday and made it clear that the attitude that was seen would not happen again: "The conclusions of the game are quite bad because we were not in the game. Do not be fooled by the score when we were six or seven up. The game was not good from the first moment due to the large number of mistakes we made. When things got a little bad later the team fell apart and it was over, but caused by the large number of errors. The team when it loses does not have the same confidence to shoot shots, but What is certain is that the attitude of the other day will not happen again. That is for sure. We are not like that. "
"We are not going through the best of timesAlthough until three games ago we have been the best team in this group and we have played a Cup that we were very close to winning. There are bad times and they are part of the sport. I don't know if we will win or lose but our version will be different. When games are lost there are few people capable of continuing to shoot the same, in any team and in any category. But we also have sufficiently expert players to have experienced these same situations and that they are shots that must be continued. We have to get them to continue shooting alone. "
The technician did not want to personalize the poor performance of the team in anyone. "I do not think it is a problem with the bases, andlow performance is part of all. When games are lost it is easy to aim, but there is a lot of work that is not seen and many people who do things even if they do not come out in games. We must be aware of where we are and where we came from and what we want to do, that sometimes we lose perspective super fast and it is much easier to see the numbers to see a reality later ".
"The good thing that happened to us is that we are going to play now, that we don't have any more time to think and that everyone continues to martyr themselves. You have to be aware of what was done the other day and put the solution. It's the good thing about sport, which gives you the opportunity right away to get back on track. Now what I want is for us to play like we areDon't let those doubts or fears enter us, or whatever, because there will be people who have been little birds in the head. We have to be us from the intensity and attitude, "said Rivero, who explained that an equal attitude would not be seen again." I don't know what they think, if they have thought they are better, worse … if they have thought that the streak was good and it was going to continue like this. Things have happened in the last game that haven't happened since I've been here as coach. And I can't afford it because I don't want to. It is the first thing we are going to recover. We are not going to lose our hallmark anymoreThen the baskets can enter or not because this is sport, "he added.

www.informacion.es
Eddie is an Australian news reporter with over 9 years in the industry and has published on Forbes and tech crunch.