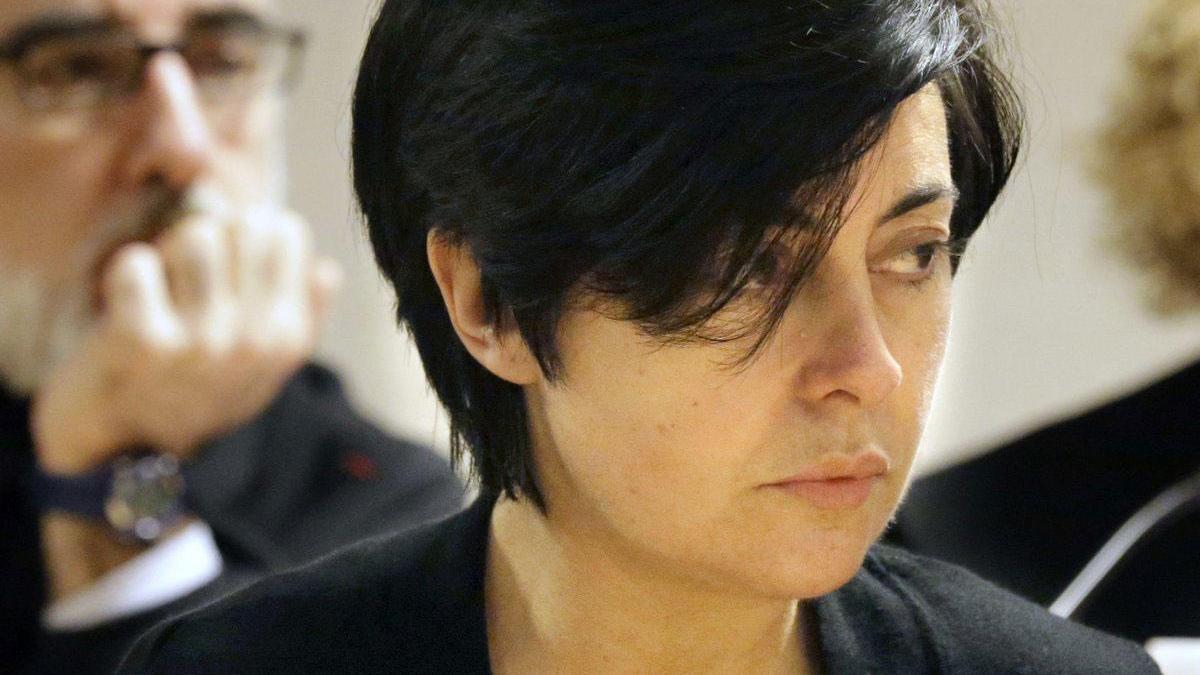 Days before committing suicide, Rosario Porto, convicted of the murder of her 12-year-old daughter, Asunta Basterra, He expressed his loneliness and sadness to one of the inmates with whom he shared a module in the Brieva prison (Avila). This inmate, convicted of crimes of blood and also a mother as Rosario had been, has been questioned in the open investigation to clarify the suicide of Porto, as El Periódico de Catalunya has learned. She was one of the few prisoners Rosario Porto spoke with and has already explained the last conversations they had. "I told him that when I did, I would have my children outside, waiting for me. She answered me: I don't have anyone when I get out of here. "
Rosario Porto hanged herself in her jail cell on the morning of November 18. He went out to the mandatory count and then returned to his cell to wash up to go to breakfast. Half an hour later, he no longer reached the dining room. The officials found her hanged in the cell window, one of the inmates collaborated with them and another official to recover her body and perform resuscitation maneuvers.
Notebooks and letters
Asunta Basterra's mother used the cord of his purple robe to kill himself. Before, he had collected and left his belongings in order. He did not leave any notes or letters, although the police have collected several notebooks where she made notes. Prison sources confirmed to El Periódico de Catalunya that the woman, a lawyer by profession, had written and sent letters "to Penitentiary Institutions and the Ombudsman".
Porto, sentenced to 18 years in prison with her ex-husband Alfonso Basterra for the murder of his daughter Asunta Basterra in September 2013, had arrived at the Brieva prison (Ávila) last March. Prison sources explained that had not adapted well to the Galician prisons of Texeiro (A Coruña) and A Lama (Pontevedra), where he had several incidents with officials. Since she entered prison seven years and two months ago, she had been subjected to the suicide prevention protocol for six different periods, which protects vulnerable prisoners by forcing them to be accompanied by another shadow inmate. In Brieva, he seemed to have improved and the psychologists decided to lift those measures.
Her friends, the "most cultured" prey
"I did crosswords and sudoku puzzles, watched TV, read and wrote a lot"Explain prison sources who have witnessed his life in the last nine months. Porto only related to two or three inmates," the most cultured of the module, "and alternated calmer periods with other sadder ones in which" he he refused to shower. "Lately, they explain, he had returned to taking care of his physical appearance and seemed stable.
Rosario Porto and her ex-husband Alfonso Basterra They were convicted of the murder of their adopted daughter, the Chinese girl Asunta Basterra. Both denounced the disappearance of the calf in their city, Santiago de Compostela, after a family meal. The Civil Guard investigation discovered that the girl had been drugged with lorazepam for at least three months and that that afternoon her parents gave her up to 17 times more than the maximum recommended dose for adults. Later, the mother took Asunta to Teo's family farm on the outskirts of Santiago, where he suffocated her. The girl's body was discovered that same morning on a forest road.

www.informacion.es
Digsmak is a news publisher with over 12 years of reporting experiance; and have published in many industry leading publications and news sites.