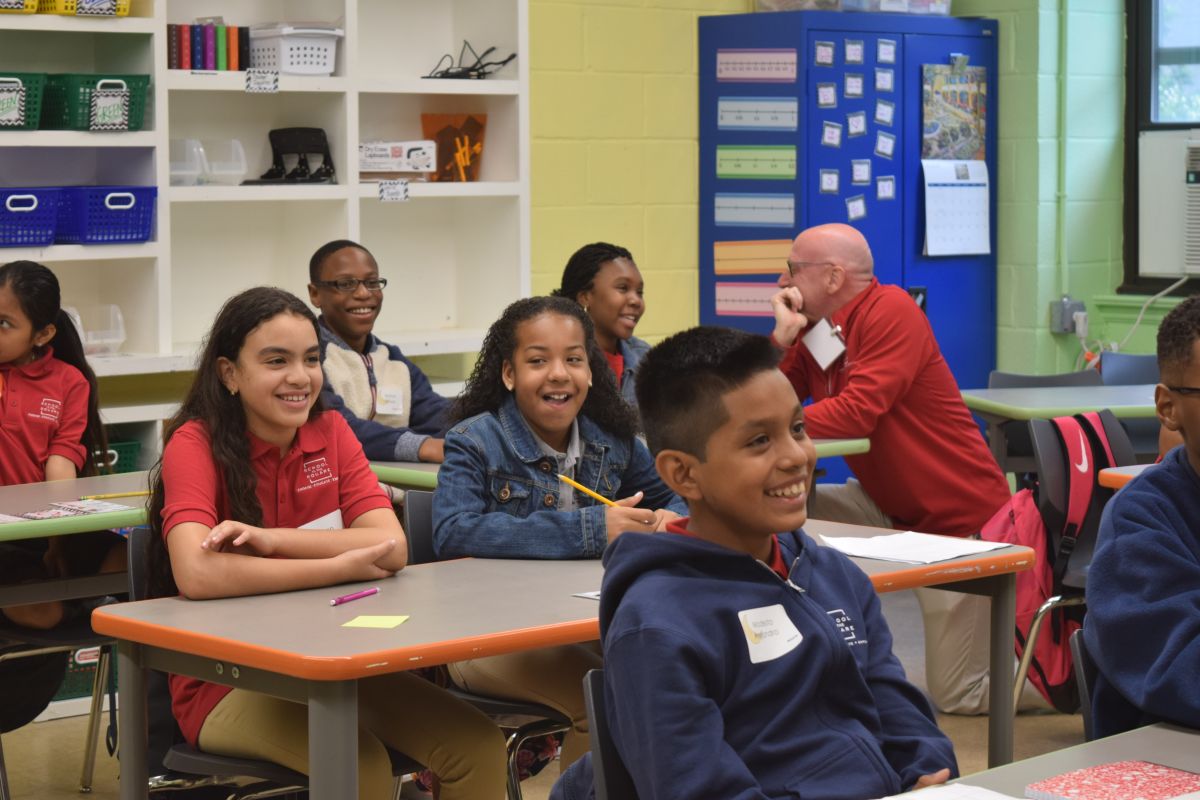 'School in the Square' (S2), in Spanish it could be translated something like 'public plaza'. And indeed it is the name of a 'charter' school in Washington Heights, which has its name inspired by the site where communities come together to solve your problems and also to celebrate their successes.
It is an educational option open since 2015, since kindergarten and intermediate levels, which directs all its efforts so that each student is approached individually according to their interests and abilities, but also that their involvement with a multicultural environment.
"For us as an educational center, each student and each family is different. Each student has their own schedule. We have an objective that is to adapt to the different types of learning and needs ", he summarized Cinthia Carrion, director of community affairs of this school in the Upper Manhattan.
'S2' is one of the 227 charter schools in New York City, located in the heart of the 'Little Dominican Republic', that among its priorities it has students who are learning English, those who have a sibling already studying at the school and also the families who live in these Hispanic Majority Neighborhoods.
"This is an individual education design. We have small groups, which offers the possibility that each teacher can have a greater connection not only with the student and their professional future, but with the needs of their family and the communities where they reside. Our focus is inspire future leaders ", Carrión says.
A powerful tool
A virtual walk through the corridors and classrooms of this campus, is to walk through a space full of colors, laboratories and special workshops where there are small groups of students creating and learning through extracurricular activities such as art, dance, fashion design, sports or cooking.
"We build an instructional scheme where they always feel encouraged to learn. And fundamentally we teach them to love what they do ", he described Evan Meyers, founder of this school in a promotional video.
Meanwhile, the halls of "Of friends", As the kindergarten areas are called, they promote multicultural and bilingual education (in Spanish and English) having as the main engine that the leaders of the future can have a powerful tool: be fluent in both languages.
The challenge of the pandemic
The pandemic that impacted all areas of life, meant a major challenge for this school community, although the public health emergency did not force them "on the fly" to design connectivity plans.
"Each of our middle school students already had computer equipment. We had a culture of virtual classes, so adapting to having them outside the classroom was a challenge, but at the same time we already had ground gained by our work philosophy in constant team with the family"Added the board of this 'charter' school.
Beyond the objective of laying academic foundations for students to excel in the future, in the midst of the difficulties that COVID-19 brought to the most vulnerable sectors, 'S2' became a true Support "plaza".
"During these times we invite all members of the educational community to connect with us in difficult situations. Each classroom has a social worker at their disposal, which allowed them to maintain the nutritional support and give constant support in many areas to our students and their families ", indicated Carrión.
How to get admitted to S2?

eldiariony.com
Eddie is an Australian news reporter with over 9 years in the industry and has published on Forbes and tech crunch.