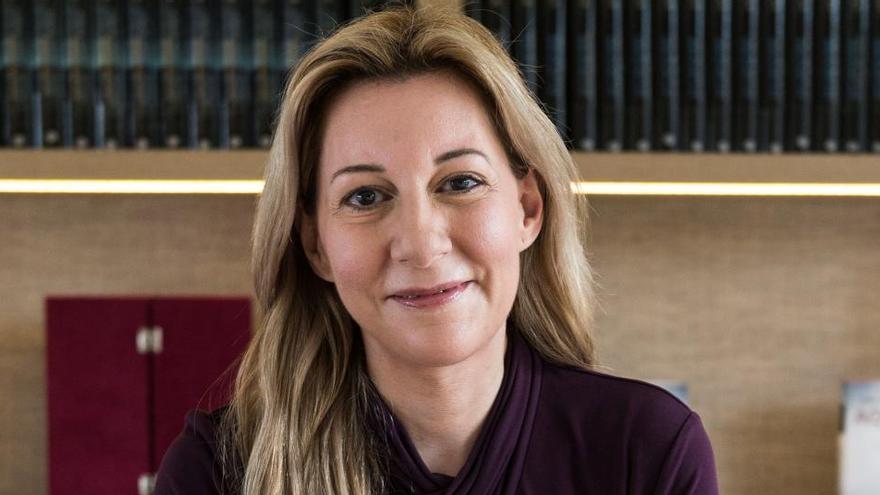 The Spanish writer Eva García Sáenz de Urturi, winner of the 2020 Planeta Prize, assured this Thursday that when he reads and writes he does not look at the genre of the characters, so his work 'Aquitaine' should not be seen as a vindication of women.
"In my environment, in my life, I have never differentiated between male and female and this has always been the case in my novels. I have never noticed if my characters were men and women, I have noticed that they were people to which something interesting happened to tell them, "he said in a virtual press conference.
The novel with which the author won the Planet has among its protagonists Eleanor of Aquitaine, an intelligent and strong woman who in the 12th century had to make courageous decisions to avoid the collapse of the way of life of her people, but the author explained that genre should not be news in literature.
With "my readers I do not care if they are men or women, they are people who read; when I am a reader I do not care if I am reading a man or a woman. For me they are people who write and the characters for meI, both when I read and when I write, I do not care if they are men or women, "he reiterated.
García Sáenz de Urturi also regretted that because she won the Planet and the finalist, Sandra Barneda, is a woman, there is talk of a 2020 Planet Prize for women. "Last year two men won it, (Javier) Cercas and (Manuel) Vilas and no one highlighted that; there was no holder of a male Planet Award", I observe.
However, the novelist he did praise the personality of the book's protagonist, Leonor, and assured that if she had the capacity to make decisions in these times of current pandemic, it is likely that she would have been a great leader, as several women rulers have done in Germany, New Zealand, Denmark and other countries in the face of the coronavirus.
"I would have seen it coming (the pandemic) and would have taken preventive measures. I think that he would have cared a lot for the most defenseless part of the population and I am sure that he would have been a leader in this fight against covid," he added.
Attached to history, which handles with the touches of fiction, 'Aquitania' is a historical thriller that tells a great piece of the 12th century, after the Duke of Aquitaine, the most coveted region of France, appears dead in Compostela and his 13-year-old daughter must take power.
Revenge, rape, love, incest, torture and great strength in some characters are the ingredients of a captivating novel, which a few days after seeing the light has been well received and will soon be translated into Italian.
The author recalled that in his seven novels there are more than 800 characters and revealed that he spent a lot of time with the main ones and that is why he created a bond, fictitious in most cases.
However, in the case of Leonor it was a real person and when she went to her grave after spending two and a half years studying her life, seeing her letters and documentation, knowing how she spoke and how she lived, she experienced a strong emotion.
"The fact of seeing his statue with a book in his hand, seeing it even if it was only in stone made me feel Stendhal's evil", he confessed, referring to the syndrome of feeling tremors, increased heart rate and sometimes vertigo before works of art or manifestations of beauty.
Eva García Sáenz de Urturi acknowledged that the work was a tribute to 'The name of the rose', the novel by Umberto Eco, and suggested that to speak of an influence of Eleanor of Aquitaine in a recent politician one should mention Winston Churchill.
"He was the only European ruler in World War II who stood up to Nazism, the only one who had that wisdom and that strategy; Eleanor of Aquitaine did it with her own husband (Enrique Plantagenet)," he concluded

www.informacion.es
Digsmak is a news publisher with over 12 years of reporting experiance; and have published in many industry leading publications and news sites.