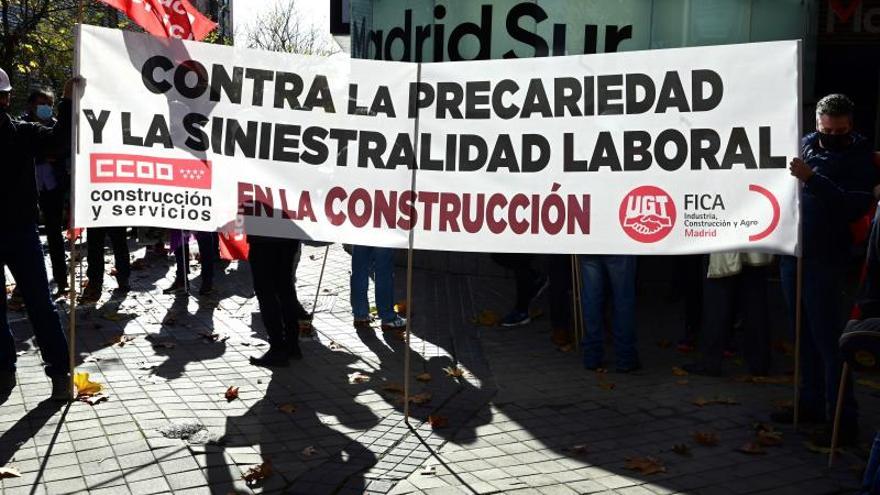 Unfortunately, the Province of Alicante continues to present very high rates of job insecurity, which undoubtedly has a direct impact on the high rates of occupational accidents that we suffer. In this situation of enormous reduction in activity, we have had to regret the loss of 26 workers in their working hours, which even compared to 2019, are only 5 victims less than the 31 registered in that year.
With regard to occupational diseases, we have to say that despite the moderate advances that have taken place in recent years in relation to the recognition of this type of pathologies, most occupational diseases are still not declared as such. which implies a serious problem for the people who suffer from them, while making it enormously difficult to exercise measures for their prevention within the companies where they originate, so that many workers will continue to be exposed to risk factors with high probability of becoming ill as a result of their work activity.
After more than 25 years have elapsed since the entry into force of the Occupational Risk Prevention Law, at UGT we continue to observe that compliance with it in the work centers is more formal than real, since there are many companies that limit themselves to keeping their documentary obligations up to date in preventive matters, but that on too many occasions do not see a reflection in the reality of the working conditions in which the activity takes place. It is of little use to us to prepare "voluminous" Risk Assessment and Planning documents for preventive activity if this does not result in a palpable improvement in the health and safety conditions of the company's employees.
Throughout this pandemic year, from the UGT we have been able to observe very different attitudes when it comes to dealing with possible infections derived from exposure to SARS-CoV-2. On the one hand, there are companies that have been implementing occupational risk prevention systems for years and that have managed to incorporate Contingency Plans against Covid 19 without major difficulties, managing in most cases to avoid outbreaks of the virus in their centers of job. But unfortunately there are also companies in which job insecurity is the key element of their management model, those in which the right of workers to preserve their health at work is not respected and in which the measures to take Faced with Covid 19, it has been very deficient, some of them even refusing to provide masks to their workers, making it impossible for them to maintain adequate hygiene in the workplace or not facilitating the performance of tasks to be carried out while maintaining the mandatory distance of security. #PreventionSiempreesRentable
Precarious employment and the factors linked to it, such as the high accident rate, must cease to be a hallmark of our labor market and to achieve this there is no doubt that we need derogations and reforms in labor regulations, a greater control of working conditions by the Labor Inspectorate and INVASSAT, of a union presence in those companies that do not have representation in preventive matters through the figure of the Territorial Delegate for Prevention and a commitment of the whole of society for the change towards a more equitable social and environmental production model.

www.informacion.es
Eddie is an Australian news reporter with over 9 years in the industry and has published on Forbes and tech crunch.