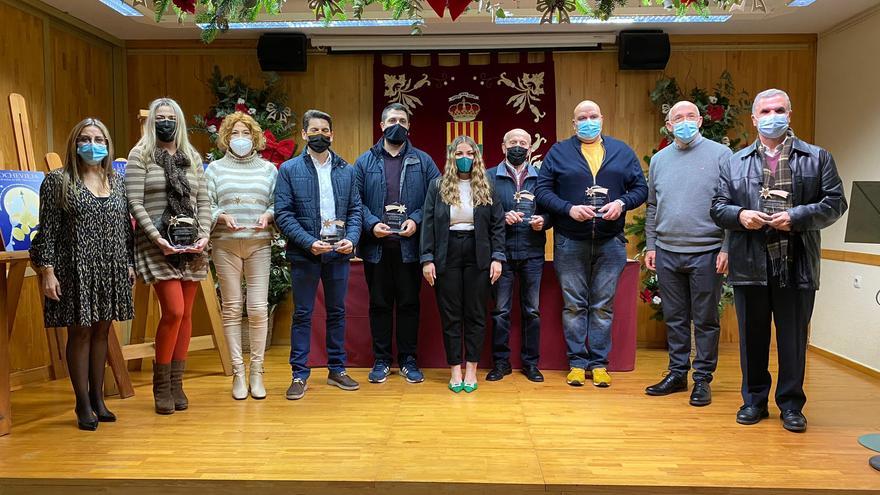 San Vicente del Raspeig already has representatives of the Magi from the East. The charges have been proposed by the Federation Union of Comparsas de Moros y Cristianos' Ber Largas and the Federation of Bonfires.
The King Melchior will be represented by Rodrigo Fuentes, member of the Smugglers Comparsa, he will be accompanied by his page, Maribel garcia.
The King Gaspar will be represented by Juan Ramón Simon, a businessman from Simón Interiores, located in the Polígono Canastell of the municipality; who will be accompanied by his page Juan Simón.
The King Belshazzar will be represented by Adrián García, from Christian appearance, and that he is also a councilor for the municipal group Vox. Your page will be Marian Llopis.
In turn, the figure of Royal Postman will be embodied by Francisco Javier Cerdá, in this case at the proposal of the Federation of Bonfires and Barracks of San Vicente del Raspeig, and member of the Lillo Juan Bonfire.
During the presentation ceremony, the mayor, Jesús Villar, He dedicated a few words to those who will represent and be transmitters of the three Wise Men. "In the days before, during that night and surely the following days, you will be the most important people for the children who come to see you. There are opportunities that only happen once in a lifetime and this is one of them. You are going to play one of the most important roles, for that reason, I ask you to keep the eyes of illusion, those that will surely come back to your mind on more than one occasion ". The mayor also thanked the 2020 Three Wise Men for their representation.
The Councilor for Festivities, Asun Paris, He thanked those who last year made the little ones regain joy "in one of the worst moments of our lives, to take our streets and get San Vicente to regain his illusion." To the new representatives, the Party councilor highlighted in her presentation that "we are starting what we hope will be unforgettable days. I hope you enjoy them, at least, as your predecessors did and thank you in advance for your participation and involvement ".
Likewise, both councilors have highlighted and thanked the work carried out by the Municipal Festival Commission in each act, among others, with the Nativity scene assembly, and the horseback riding of the Royal Postman and Their Majesties the Three Wise Men.
The presentation of the Christmas charges took place this Friday. In the afternoon the lighting that will adorn the streets during the Christmas holidays.
This evening also featured the exhibition of the new billboards from New Years Eve 2022; the arrival of the Royal Postman; and the Parade of the Magi 2021.

www.informacion.es
Eddie is an Australian news reporter with over 9 years in the industry and has published on Forbes and tech crunch.