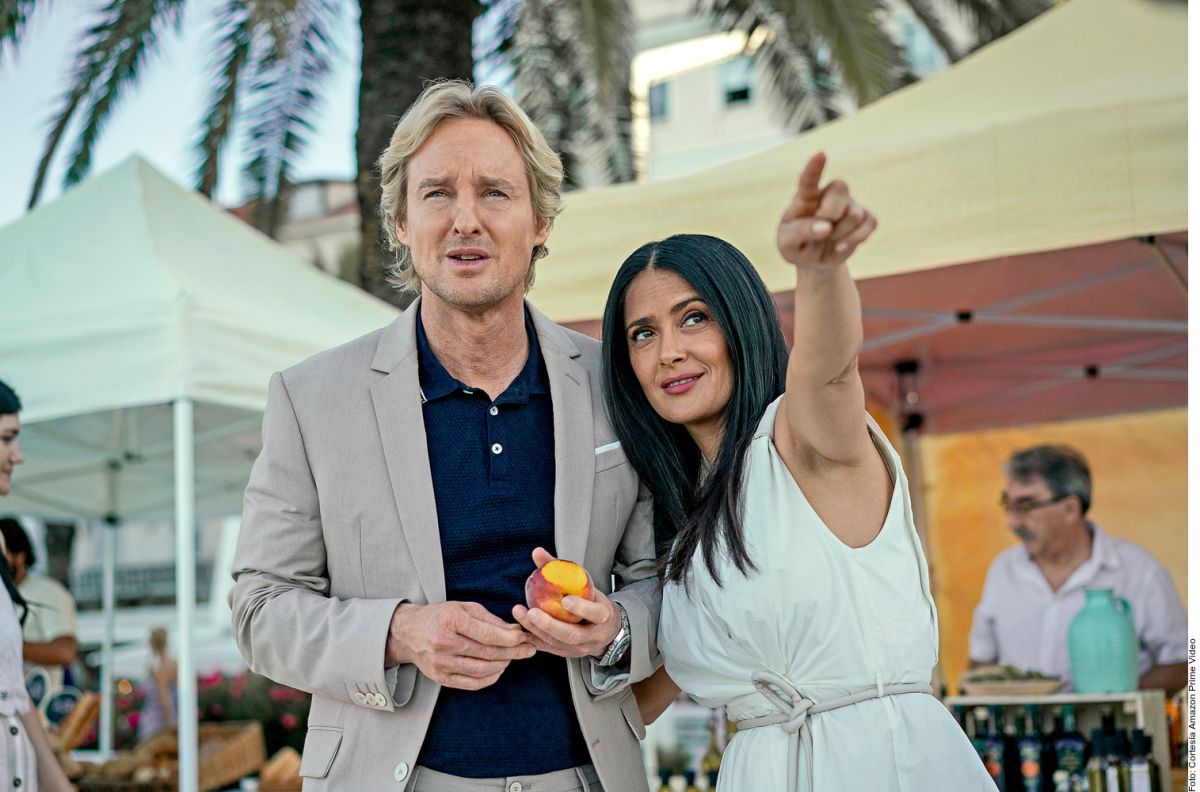 Isabel (Salma Hayek), a woman who lives on the street, tries to convince Greg (Owen Wilson) that this world is not real, that there is a parallel universe where everything is happiness.
But Greg no longer knows whether or not Isabel is a figment of his imagination, despite giving him some evidence.
That is the premise of Bliss, the film directed by Mike Cahill (Another Heart) that premieres this Friday in Amazon Prime Video, with the Mexican as the protagonist.
"It seemed to me something very original, different, I make two characters in one, that's always very interesting for an actress. You had to be brave because it is a daring film, which takes many risks, that keeps you alive, hungry.
"They are drug addicts and what they live is a fantasy to escape their reality", Hayek explained on video call.
Greg is a recently divorced man who has just been fired from his job and can barely relate to his children. In the midst of this storm, Isabel suddenly appears in his life to convince him that this is all a lie.
And then they will embark on a journey to that parallel universe, where only a dozen people are real and rule the world. Although Greg will have his doubts when his daughter tries to find him and rescue him from his situation.
"The film talks about parallel realities, about how we create 'blisses', a perfect world and an ugly one. Somehow I think that now with Covid we have realized that important and valuable things are not expensive: love, family, health.
"And now, with this one year confinement, we see how the things that were common to us are appreciated, such as going out with friends, having dinner, seeing people laugh or being angry, you no longer know with the mask", mentioned the Oscar nominee.
The woman from Veracruz hopes that people enjoy this film from home, which had been designed for theaters.
"I am a film romantic. I love cinema, it makes me very sad that the ritual of going to the cinema is lost, that dark room with a window, among strangers, that opens and we all travel to an unexpected place that is not ours, it is a collective experience " .
For Hayek, working with Owen was a great experience, because he is an actor who likes to improvise, rather than rehearse.
"The first time we met, he went to my house. When Owen arrived he asked me for something to eat, Mexican food, with a lot of chili. I cooked because no one was there. I made him a quesadilla, I gave him chile rellenos and beans… everything… He finished eating and left. He did not want to rehearse, he said he was already clear about it, that he was going to improvise. And when we got to the set it was impressive ", he recounted.
She, on the other hand, worked a lot with Cahill on her look and her energy, not wanting to repeat formulas.
"Mike wanted me to be 'homeless', I live on the street, but at the same time I am an artist, I make the home of the street an interesting place, for her it is not sad, because it is not real, she enjoys it, it is quite artistic In his physical aspect we had to reflect that and it was difficult because everything has already been seen … That made us push our imagination, "said the actress.
Keep reading: Salma Hayek explains the reason for so many posing in a bikini on her Instagram

eldiariony.com
Eddie is an Australian news reporter with over 9 years in the industry and has published on Forbes and tech crunch.