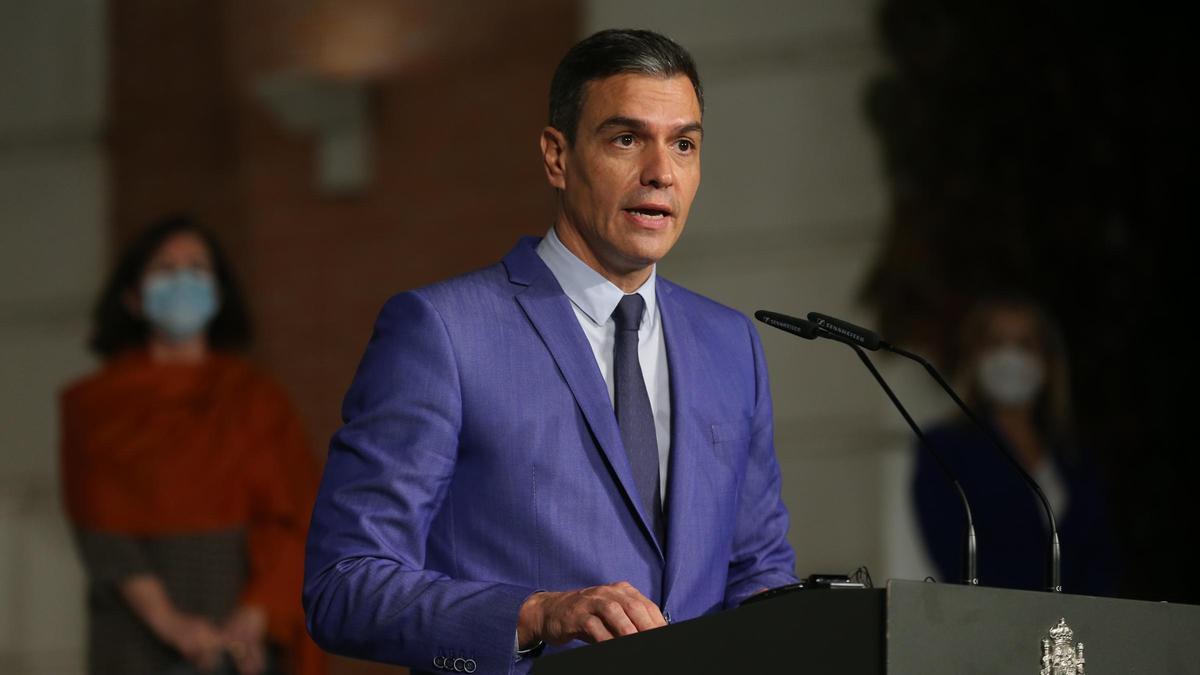 The President of the Government, Pedro Sánchez, defended this Friday that the best way to deal with extreme right is offering "optimism" to citizens and for this he has defended that those who are best qualified to do so are the progressive parties.
Sánchez has intervened in Rome at the Global Progress Summit, organized by the Democratic Party together with the general secretary of this Italian party, Enrico Letta, and the foreseeable new chancellor in Germany, Olaf Scholz.
The Prime Minister has argued that, despite the debate that progressive forces have held in the last two or three decades, there is only "one way, which is to move forward". To do this, it is necessary to undertake reforms and forces that progressives can carry out.
"There is only one way, or we advance in social rights, in a fairer way of tackling the ecological and digital transition, and of course in freedoms, or we go backwards," stressed the Prime Minister.
Rise of the far right
Unfortunately, he added, in Europe "we are seeing that the center-right parties are defending and buying the discourses and the ideological framework of the extreme right":" It is happening in Italy and unfortunately in Spain but that also gives us an enormous opportunity to explain to people that the path that we are pointing out is the path forward. "
Expressly asked about how the extreme right can be stopped, Sánchez has defended that the first thing that is needed is "attitude" because "in the end regressive movements always increase their social support when there is resignation, a negative state of mind and no horizon" .
Thus, what the progressive forces have to do, he argued, is to "draw new horizons" and "not forget that we govern for the majority."
"Instead of holding the other accountable or following their ideological game, I think that with the attitude of optimism, building bridges with different groups and civil society is something that will give us political difference with these narratives that we are seeing throughout Europe," he said. asserted.
Clarity of ideas
This is happening, said the Prime Minister, speaking of civil rights, "positivism and optimism", but also with fulfilling what is promised. Citizens need "to receive clarity of ideas and a clear political message and a clear horizon", he has influenced.
"What people need from their political leaders is vision, determination, attitude and the capacities to, in this complex world and societies in which we live, build majorities and advance our societies," he added.

www.informacion.es
Eddie is an Australian news reporter with over 9 years in the industry and has published on Forbes and tech crunch.