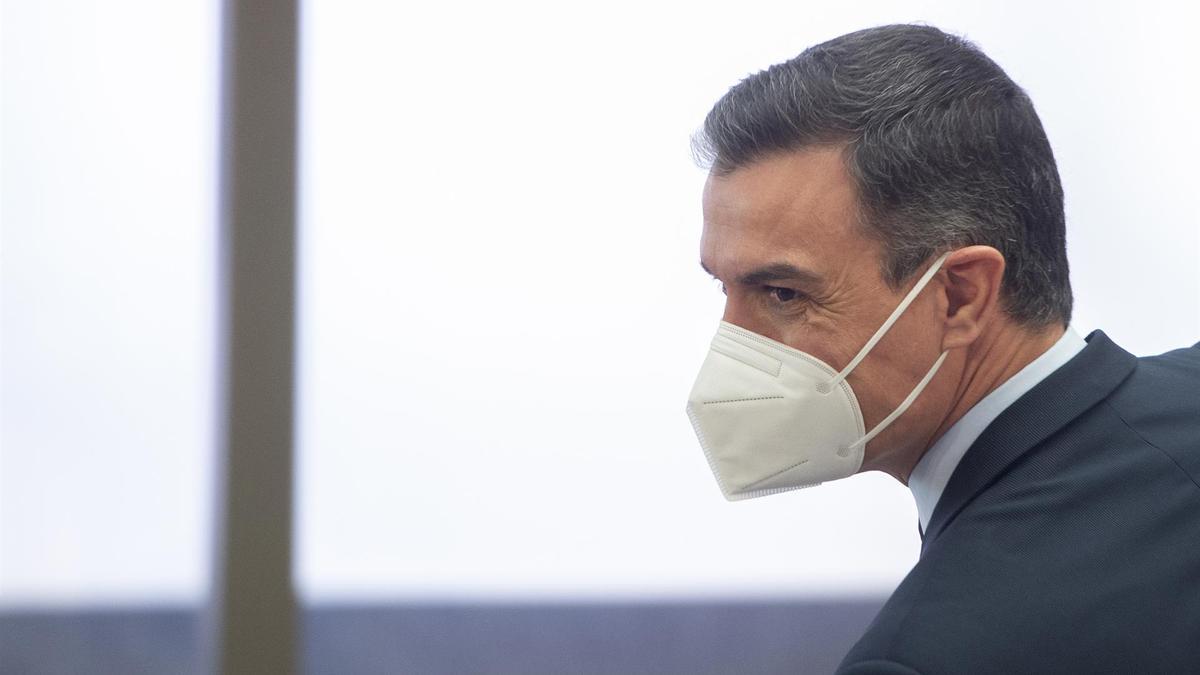 The President of the Government, Pedro Sánchez, has proposed that the International Monetary Fund (IMF) create a new trust fund to particularly benefit developing countries with higher levels of inequality, since the simple allocation of new special drawing rights (SDR) "is not going to be enough".
Sánchez made the proposal during his speech at the meeting of Heads of State and Government on the Architecture of International Debt and Liquidity, convened by the Prime Minister of Canada, the Prime Minister of Jamaica and the Secretary General of the United Nations.
"The pandemic of Covid is wreaking havoc on the economies of developing countries, increasing their levels of poverty and also inequality ", has warned the Prime Minister.
In this situation, Sánchez has supported the issuance of new special drawing rights "to help alleviate these liquidity problems". This new issue was proposed last week by the general director of the Fund, Kristalina Georgieva, who hopes to distribute among its members SDR for a value of 650,000 million dollars (552,000 million euros).
SDRs are the assets created by the IMF in 1969 as an international and complementary reserve.
However, Sánchez has assured that this issuance will not be enough, since the lowest income countries will only receive 3.3% of these rights, while Latin American economies will receive less than 8%.
"If the G20 countries gave up 10% of their new SDR, the additional financing for low-income countries would more than double," said Sánchez. In this context, the president has proposed the creation of this new trust fund to help developing countries that have higher levels of inequality, high rates of poverty and have been affected by the pandemic.
Sánchez's second proposal is extend the debt moratorium to poor countries until the end of 2021. This measure was agreed in April by the G20, in coordination with the IMF, the World Bank and the Paris Club. At first, it was established as a maximum term at the end of 2020, but in October it was extended until mid-2021.
"We must fully and effectively implement the common framework for the treatment of the G20 debt," insisted Sánchez, who has asked that the collaboration of private creditors and risk rating agencies in the process, given the risk that the poor countries stay behind
"We have to act now and we have to do it right. A lost decade for developing countries would be a collective failure that we cannot afford, "the president added.

www.informacion.es
Eddie is an Australian news reporter with over 9 years in the industry and has published on Forbes and tech crunch.