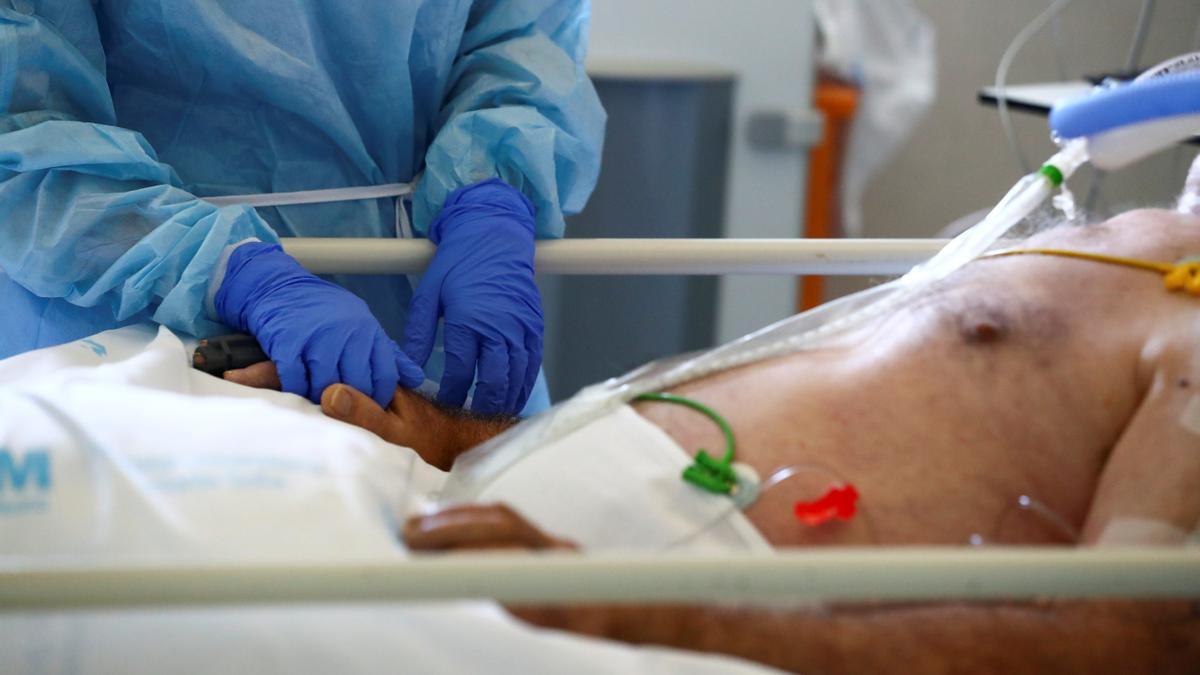 He Nursing Union, SATSE, warns that the number of outbreaks among health professionals is increasing in recent weeks and has once again insisted on the Ministry of Health to carry out a mandatory PCR on all patients admitted to a hospital, and on patient transfers between the different services.
The most sprouts and of the isolated infections, warns the Satse, they are occurring in non-Covid services since the protocol does not establish that PCR is done on patients who are admitted, only those who are going to be operated on, and not in all cases. "In fact, it is paradoxical that a CPR is mandatory to enter a nursing home, but not to enter a hospital."
"We believe that this may be a first step before taking more drastic solutions such as the closure of hospital centers to relatives and visitors, as happened in the first wave. "Satse has repeatedly denounced that the accesses of companions, relatives and visits to hospitals are not sufficiently controlled, which makes that health centers are an important source of contagion of the virus.
Until December 18, date of the last update official of the Ministry, there have been 5,410 infections detected among health professionals -of which 1,900 are nurses- since they began to be counted. "Outbreaks among professionals must be stopped as soon as possible to prevent the virus from spreading between staff and patients, and not to run out of nurses since there are no substitutes because they are all working."
The Union has also proposed several times to the Conselleria, to guarantee the coverage of casualties and in order to cope with a possible health collapse, the same model of supplementary working hours for staff that is being employed in health centers during the pandemic or as self-concert in surgical lists is applied in hospitals.
Regarding the outbreaks affecting the province, the Satse has detected three in the St. John's Hospital, two that began last week in the Neurology and Digestive Oncology Services and one that occurred this week at the Covid plant.
At General Hospital of Alicante there are two outbreaks, one in the Neurology Service and the other in Digestive-Oncology, where there are 8 infected workers, nurses and TCAEs. This week another outbreak was detected in a Covid plant. "It seems that PCR testing is not currently being performed on many patients who are admitted, so the outbreaks could be due to this reason, or to family visits taking advantage of the moments when there is less control in the accesses". Recently, there was an outbreak with 7 infected patients and 6 health workers in the Short Stay / Otolaryngology Unit and in the PAS. "PCRs for professionals take time to get results and in the meantime, professionals continue to work instead of being at home in isolation."

www.informacion.es
Digsmak is a news publisher with over 12 years of reporting experiance; and have published in many industry leading publications and news sites.