WWelcome, Mohammed bin Salman, to the billionaire boys club. It is not necessary to clean your feet. Although perhaps, on second thought, wash your hands. Those damn spots, huh? Meanwhile, pull up a chair, deploy the communications equipment, activate the transfer multiplier. We have been waiting for you. And for quite some time.
It is worth noting that the arrival of the Saudi Arabia Public Investment Fund as the owner of Newcastle United is by no means the kingdom's first involvement in English football. That came during the black gold rush of the late 1970s, when Saudi Arabia was transformed by the world's thirst for its natural resources, relaunched almost overnight into a brilliant new global frontier.
In the spirit of which the Saudi sports authority decided to apply a similar process to its national soccer team by hiring Jimmy Hill and David Icke.
There were, sadly, problems from the beginning. Icke was one of the first victims. "Often tearful, he found it impossible to adapt to the Muslim environment," Hill wrote in his autobiography, a delightful intersection of the tides of global weirdness that is practically buried by Hill's increased enthusiasm for persuading his hosts to build him a court. squash. .
The Saudis wanted Brian Clough and Bob Paisley. Hill got them Ronnie Allen, who, instead of learning the "hard" names of his players, simply yelled his team numbers across the canteen and training ground. There was a point of no return when Hill was filmed aggressively chasing away a fly during a television interview, deeply offending his employers. "Apparently, there was a big fly problem in Saudi Arabia, which I was not aware of."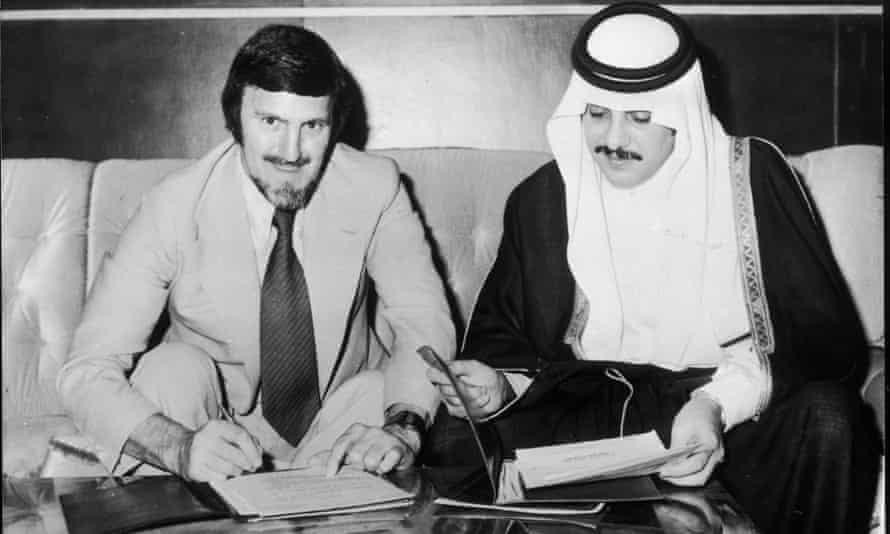 Never mind. Fast forward four decades, past the first wave of foreign Premier League owners: photogenic oligarchs, nation-state brand makers, baseball-capped vulture capitalists – and that journey has now been done the other way around. The House of Saud is in the house. The guys from the bone saw are at the door. And while Saudi ownership may make the obvious, how would we put it? – moral dilemmas, no one out there acts surprised by any of this.
The most obvious point is that Mike Ashley's departure is a very welcome twist. Ashley's ownership at Newcastle brought stasis, inflammatory managerial appointments, two demotions and, worst of all, a kind of cruelty, flaunting arrogance in her dealings with the club's backing. The most serious offense of the Ashley era was his lack of joy, the ability to make people who love football and love his club feel estranged, despised and commodified. You will not be missed.
And yet, while we say it like they are, there is also something miserable, hypocritical and deeply depressing about English football's willingness to welcome its club of elite members to the blood-soaked, repressive and deeply discriminatory Saudi state.
In light of this, the comparison to Ashley, the assumption that Newcastle has finally found its prince, seems to imply a degree of cognitive dissonance. An infuriating tracksuit salesman against a bloodstained dictatorship. Zero-hour sports shop contracts versus the beheading of 37 people in a single day. Hire Dennis Wise against the Yemen bombing. Is it really obvious that one of these, the beheaded one, is much more desirable than the other?
Of course, there will be a hostile response to such remarks, if only because soccer, and indeed the entire human experience, has become so aggressively tribal. There is a genuine conviction that concern about the Saudi presence in English football is based on hostility towards Newcastle United. In reality, it is the opposite: it is an expression of respect for the club as something of value.
However, there is also an undeniable logic to the argument that this is nobody else's business; that the world is twisted in a certain way; And that it's not Newcastle's job to fix it.
Welcome to English football 2021, a place where nobody is really clean. From the early movements of the Deep Thatcherite model, to the Scudamore years of globalism, launderette finances, hidden investors, bloodied money to three withdrawals, the Premier League has not just thrown its moral compass overboard. . He never actually brought one on deck in the first place.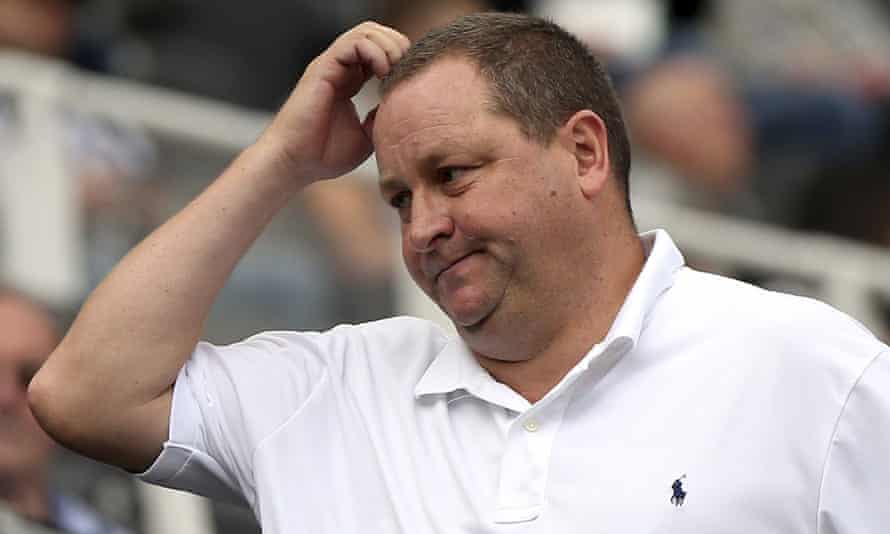 And so we come to a place where there can be no good owners, no white knights, no sane model capable of competing, or even some way to fix this. Why should Newcastle only carry that flag? Why don't we all dive in and gorge ourselves?
There are two points that are worth making in this regard. First, there is still a question of degree. Walk arm in arm with the Saudi state and the false morality around soccer just collapses. As an example, the lead operator behind the fund who will act as the newest member of the Premier League is, according to US intelligence, personally responsible for ordering the murder of a Saudi national who was dismembered.
Is that going to work? How close does this (sawing bones to your political opponents) fit with that idea of ​​governance, of integrity, of benevolent control of the national asset? What is the correct answer here? Apart, obviously, from "Announce Mbappé"?
Another awkward area. Homosexuality is punished in Saudi Arabia with public spanking or chemical castration. How does this play out with Rainbow Laces day? Are we still against all forms of discrimination? Because it might start to seem like we don't mean all of this. How about the treatment of foreign workers? What about anti-Semitism at the level of the Protocols of the Elders of Zion? How exactly does that fit in with no room for racism?
English football is full of beautiful words on these topics, mixed with a bewildering level of helplessness in getting things done, to genuinely challenge those barriers and prejudices in our own society. Here, right at the top table, fit and proper, unzipping your wallet, there is a presence that directly defies those platitudes. But then, as always, money writes its own rules.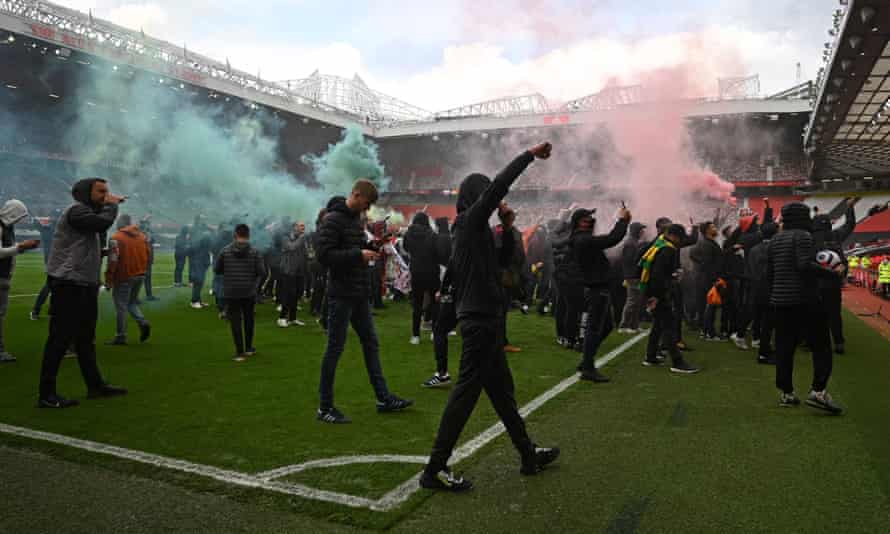 Actually, it is possible to impose a bit of regulation. There was great performative consternation surrounding the European Super League. The Premier League realized, as the business was being taken from its feet, that it was actually a community entity. The British government discovered that it wanted to regulate football. We're awaiting the results of a fan-led review that seems likely to suggest a "regulator," which can mean something, or anything, or nothing.
It is surely worth considering why this is happening. It is not about sport. It's not even about money. English football is not a great global industry or a good bet for good performance. Newcastle United's annual turnover is a relatively tiny £ 170 million. So why go through this mill?
It doesn't take a conspiracy theory at the level of Icke to see that the Premier League has become a tool of soft power, which is about reaching the reach, of using what were once community clubs as projection screens to the world. Is it really desirable, or a sensible long-term plan, to sell that capability to whatever sovereign state is passing?
For now, it seems worth saying, if only as a measure of the current level of our national discourse, that the arrival of the Saudi state as owners of Newcastle United will not be greeted with protest and moral discomfort, but with jubilation and jubilation. gossip about possible signings. According to those close to the action, this will be a stealth restructuring, not an instant splurge. Either way, English football has reached a particular extreme here. It seems pointless to say be careful what you wish for. It's here.

www.theguardian.com
George is Digismak's reported cum editor with 13 years of experience in Journalism