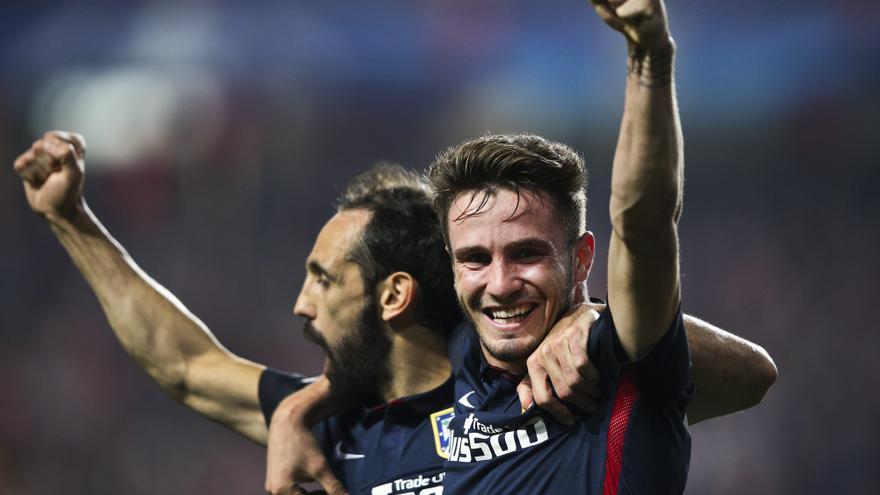 Saúl Ñíguez has gotten into a well from which it will be difficult for him to get out. His transfer to Chelsea, which this week was known to have been more of an exchange of favors between the London club and its agent than a request from the coach, Thomas Tuchel, or a sports planning strategy, leaves him in a more than compromised situation. . What was perceived as a possible leap forward in his career, by signing for the European champion, has mutated not only to a step back but to something apparently worse. A fall, for the moment, without remedy.
In these first months of the season, Saúl has only played 48 minutes in two Premier League games. His famous debut (September 11) as a starter against Aston Villa, in a game in which his coach switched him at half-time to protect him. The other (October 30) against Newcastle, with all the fish sold. In the Champions League he has only played half an hour against Malmoe (October 20), also with the game sentenced. In the League Cup he has started in the two qualifying rounds played by Chelsea, both decided on penalties in favor of the blues.
Little baggage for a footballer who was aiming for the highest after his irruption with Atlético de Madrid from "Cholo" Simeone, where he became a capital piece due to a series of virtues that fit perfectly into the Argentine's style. Qualities, by the way, that were also associated with a possible success in a league like the Premier, where the physical display "box to box" of the Elche was ideal for said competition. The reality is being different. Perhaps those virtues that made Saúl a unique player in Spain make him one more in England. Or possibly something has changed in the footballer in recent years.
Because suddenly, Saul stopped being one of Simeone's main soldiers. His coach removed him from the plans in the role of midfielder and relocated him to the left side, something that never pleased the player or those around him. The mess ended with Saúl reproaching his coach for the change and leaving the club as soon as possible. Saúl did not want to play as a left back. It was his right. Another thing is that the play ends up going well.
Saúl's attitude in this sense is diametrically opposite to that of the crevillentino Juanfran Torres in the same club (Atlético) and with the same coach (Simeone). Juanfran went from being a promising winger in the lower categories of Real Madrid to the starting right-back of the best Atlético in history, champion of the League, Cup, Spanish Super Cup, Europa League and European Super Cup and twice a Champions League finalist. Settled in that position, Juanfran made enough merits to be part of the Spanish team that is the champion of Euro 2012.
The crevillentino understood that the change of position was necessary to be a lion's tail in a champion team instead of a mouse head in another club without said aspirations. And there is his record. Now that Saúl is navigating a sea of ​​doubts and uncertainty, one wonders whether, as Juanfran did well at the time, he should not have trusted more than a coach like Simeone. This Sunday, Saúl turns 27 years old. Therefore he has a career ahead of him. But he is no longer a Trending Topic for his goals in the Champions League but for being left out of the call by technical decision in the Premier League. Saúl did not want to be Juanfran and he is going to have to find the way out of the labyrinth in which he has gotten into. Hopefully it will.

www.informacion.es
Eddie is an Australian news reporter with over 9 years in the industry and has published on Forbes and tech crunch.