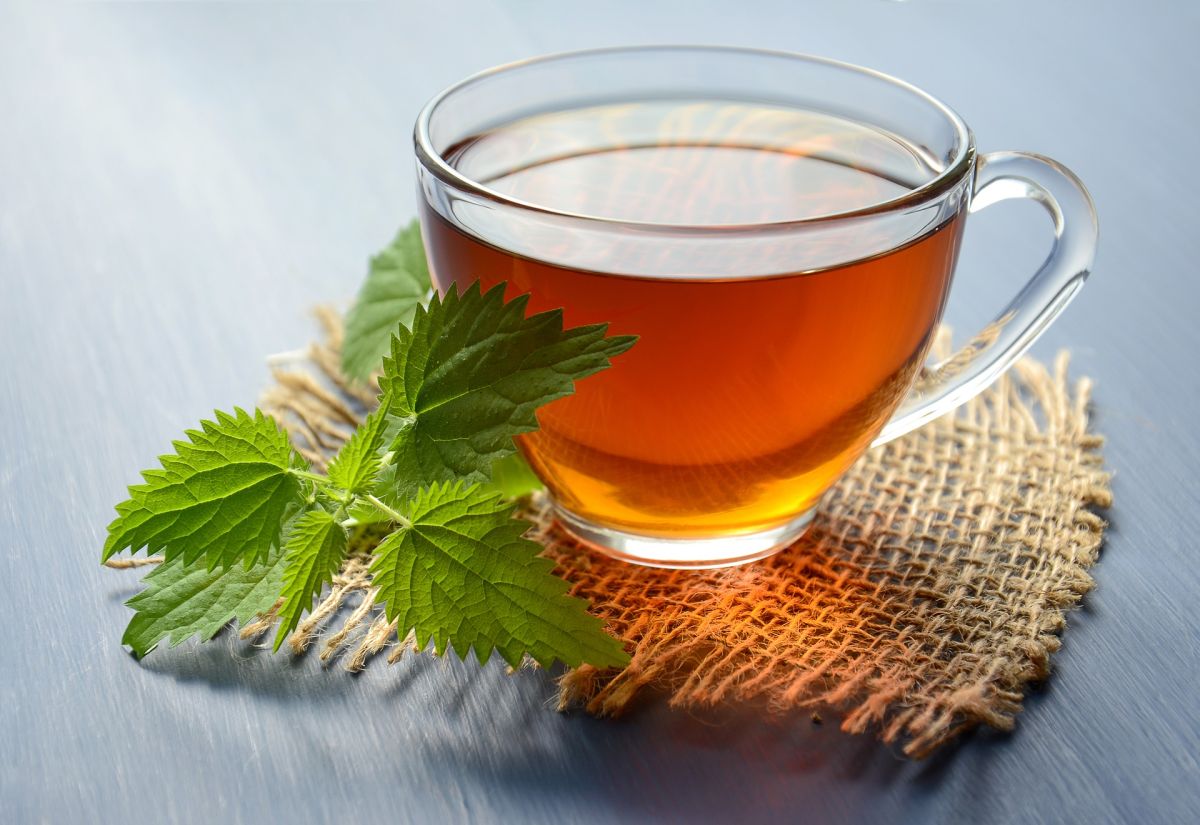 A cup of infusion of nettle leaves is the perfect ally to burn fat and cleanse the body.
Photo: Image by Marina Pershina on Pixabay / Pixabay
We all want lose weight the most Fast and easy possible. We would all like to have a magic wand that erase calories and fat that we consume in tempting foods, but nevertheless there are no miracles. The good news is that nature is always the solution and puts within our reach powerful allies that stand out for their slimming properties.
Such is the case of nettle infusion, which in recent months has positioned itself as an extraordinary ally for neutralize the effects from accumulation of fats in the body. What is most fascinating is that nettle is considered by some to be a "bad weed" and what few know is that it is a plant with high medicinal power, which has been consumed since ancient times due to their therapeutic properties.
According to a recent study published in the scientific journal Nutrients, nettle is exceptional for promote weight loss and which were initially related to the use of its extract, especially for its uses in preparation of various dietary supplements. Today, the direct benefits of consuming nettle leaves, which are valued for their high nutrient content as is the case of vitamins, minerals, amino acids and carotenoids. It is also related to a extraordinary fiber content, which benefits digestive and intestinal health and promotes waste disposal.
Furthermore, this group of scientists from the University of Maryland showed that nettle leaves, they could end up becoming a powerful tool in the fight against the obesity induced by diet. The investigation found that the nettle extract improves blood sugar metabolism in mice. The scientists, led by the Dra. Diane N. Obanda, they had reason to believe that feeding mice nettle plant leaves actually could prevent gain weight (even on high-fat diets).
The mice were divided into four groups, each one had the participation of 9 male mice:
The first group, was fed a low-fat diet for 12 weeks.
The second group, was fed a high-fat diet for 12 weeks.
The third group, was fed a high-fat diet that also included nettle for 12 weeks.
The fourth group, was fed a high-fat diet for six weeks, and then for the next six weeks nettle was added to his diet.
The results were surprising, as was evident: the mice that were put on a low-fat diet had a weight gain and an accumulation of body fat significantly less than high fat diet. While the addition of nettle, in the third group of mice resulted in a weight gain and an accumulation of body fat significantly lower than the former. Finally in the fourth group, weight gain and body fat accumulation decreased after nettle joined the diet.
In such a way that the conclusions on the consumption of nettle herb are very positive when it comes to their weight loss benefits, since it was proven that they exert a positive effect on metabolism.
In addition, the daily consumption of a cup of nettle infusion, is related to great diuretic and purifying properties, which allow the elimination of retained toxins, fluids and wastes. It is also a medicinal herb which is associated with great power to protect stomach, increases the production of bile and promotes digestion. Another of the great genius of his composition is due to his high iron content, which helps combat anemia and favors an increase in production of red blood cells.

eldiariony.com
Digsmak is a news publisher with over 12 years of reporting experiance; and have published in many industry leading publications and news sites.