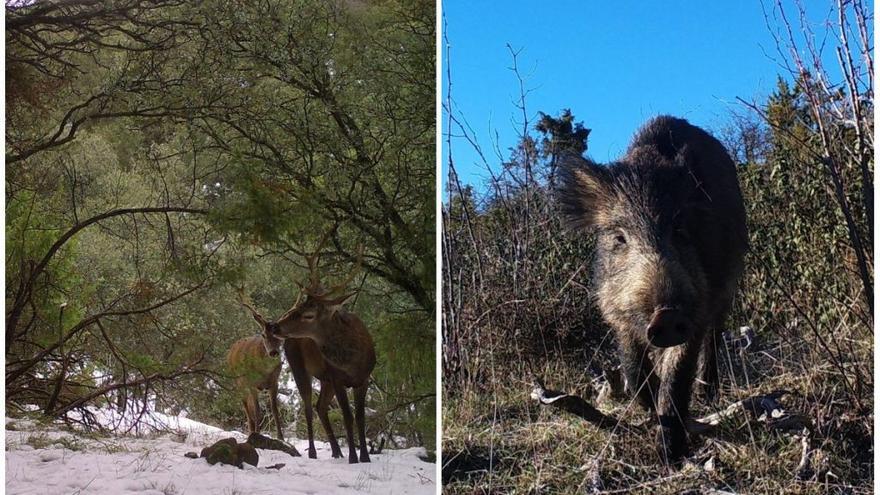 Is it so recolonizing many areas in those that were present decades or even centuries ago and those that were eradicated. By contrast, in Africa and Asia, ungulate populations are in significant decline due to land use for human expansion.
The scientific review on this wildlife with about 600 articles in the last 20 years, in which the UA and UMH universities participate, it concludes that they are benefits for habitat recovery and social activities like tourism.
Led by the Ecology area of ​​the Miguel Hernández University (UMH). Participating in the study is the Ua and other four international centers that analyze both the benefits and the conflicts associated with wild ungulates on a global scale.
Hunting, followed by the food resource that it represents for many communities and its aesthetic value are the benefits obtained by humans that are most associated with wild ungulates, such as deer, hippopotamus, wild boar or giraffe.
Interaction
The review of the scientific literature concludes that there is more and more interaction between ungulates and people. The conflicts include damage to agriculture, forestry and natural vegetation, as well as traffic collisions.
They also increase the benefits that appear in 50.3% of the publications and that have allowed to establish seven lines of research that are
develop mainly in Europe and North America.
The only line of research that is developed in developing countries (Africa and Asia), includes in its studies social aspects aimed at promoting coexistence with wild ungulates and their conservation and is the one that most highlights the benefits associated with ungulates. wild.
Researchers point out that in recent years the benefits they bring to socio-ecological systems, such as tourism or habitat maintenance, have become evident.
They point out that the interactions between humans and wild ungulates will require, even more in the future, cooperation between the different social agents involved (managers, conservationists, hunters, or farmers) to apply management measures that favor the coexistence of wildlife. and the people.
With the participation of Professor Esther Sebastián, from the UA Department of Ecology, the multidisciplinary team that has carried out this study has included researchers from the Ecology area of ​​the UMH Zebensui Morales Reyes, Natividad Aguilera Alcalá, Francisco Botella and José Antonio Sánchez Zapata; in collaboration with researchers from the Spanish centers, Institute of Research in Game Resources (IREC-CSIC, UCLM, JCCM), the University of Granada and the Complutense University of Madrid, and international centers such as the Institute of Nature Conservation Polish Academy of Sciences (Poland), WWF-US (United States), University of British Columbia (Canada) and Leuphana University of Lüneburg (Germany).

www.informacion.es
Eddie is an Australian news reporter with over 9 years in the industry and has published on Forbes and tech crunch.