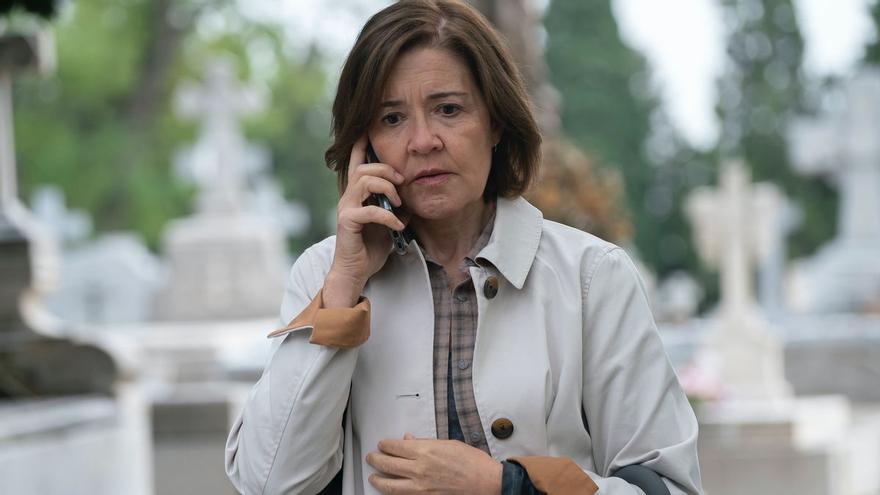 A new edition of 'Secret Story' comes tonight to Telecinco (22:00 hours). On this occasion, a group of anonymous contestants will live a coexistence isolated from the outside and marked by the hidden information with which each of them will access the house of secrets. The reality team has carried out a selection process for new faces with a diverse and genuine profile, which will culminate in the entry into the house of these new contestants, whose number and identities will be revealed at the premiere gala that Carlos Sobera will lead. . Sandra Barneda and Toñi Moreno complete the trio of presenters who will be in charge of narrating, in the different weekly spaces, the day-to-day life of the protagonists in their double objective of succeeding in the game of secrets and spheres and gaining support majority of the audience to win the prize of 200,000 euros.
María Pujalte is Laura Lebrel again in La 1
The 1 of TVE emits tonight the new special chapter of 'The mysteries of Laura'. 'The mystery of the unexpected murderer' is the title of this installment that recovers the original cast of 'Los misterios de Laura', a series that aired on TVE between 2009 and 2014 with a total of three seasons. At the head of the cast will continue to be María Pujalte, who will once again be accompanied by Oriol Tarrasón, Laura Pamplona, ​​Beatriz Carvajal and César Camino. After several years, Laura leads a new life, away from her police work for years. He decided to leave the body and has not been in contact with his companions for a long time. But she will be forced to regain her detective activity, this time to save herself as a murder suspect.
Carmen Machi and Paco León, mother and son on Antena 3
Antenna 3 bet tonight (10:45 p.m.) for a new pass from 'The tribe'. Virginia (Carmen Machi), a cleaner by profession and vocational streetdancer, recovers the son she gave up for adoption: Fidel (Paco León), an executive who has lost everything, including his memory. Together with 'Las Mamis', the extravagant dance group formed by Virginia's companions, mother and son will discover that despite coming from very different worlds, both carry the rhythm in their blood.
Four bet tonight (10:50 p.m.) on a new delivery of 'Horizonte'. The space presented by Iker Jiménez will address the current situation of squatting in Spain, a problem that affects hundreds of owners who have great difficulties in recovering their homes due to the impunity with which squatters act. For this, the program will have the participation of José Antonio Vázquez Taín, titular magistrate of the Criminal Court number 2 of La Coruña; the forensic psychiatrist José Cabrera; and the lawyer José Ángel Gallegos, and will announce the case of Ana García Rosales, one affected by squatting.
Also, the movie 'The last boy scout' occupies the prime time of the sixth (10:30 p.m.). Joe Hallenbeck, a private detective in low hours, had been one of the most important agents of the American secret service, but his career ended when he faced a corrupt politician. For his part, Jimmy Dix, a great soccer star, falls from grace after being involved in a scandal. Both will join forces to solve a murky case in which they are involved.

www.informacion.es
Eddie is an Australian news reporter with over 9 years in the industry and has published on Forbes and tech crunch.