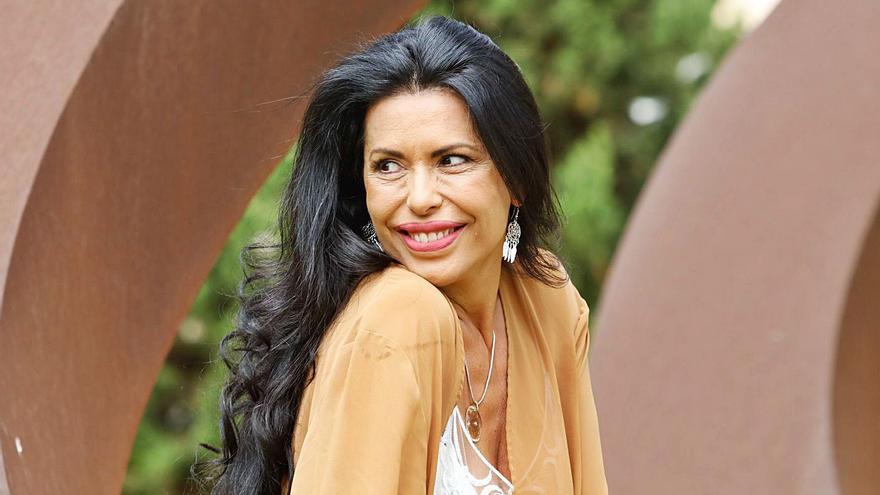 Over the years, the great musical successes are more and more ephemeral, but there are songs that triumphed at the beginning of the 21st century that maintain that perpetual halo of summer song. A clear example is I want to dance, the song that launched Sonia and Selena, who just turned twenty, to stardom. To celebrate, Selena Leo launched a new version in March, which she has made with Quique Tejada, Toni Peret and Jose María Castells. As the ex-component of the fleeting duo explains, the I want to dance of 2021 has the unmistakable stamp of these djs, known as the Dream Team of dance pop music and, therefore, sounds like "eighties and nineties" rhythms that invite the staff to move the skeleton, like the original song did.
This version, says Selena Leo, is not only "a tribute to a practically global anthem that is still very much alive" but a gesture of gratitude for "the love received" by many people who, during confinement, sang the song from balconies and windows. «We need joy, dance, enjoy … and this theme is anchored to memories of happiness; that is why I have covered it, to brighten people's lives », explains the artist.
The renewed hit, says the singer, is accompanied by a video clip featuring the same dancers who worked on the one recorded twenty years ago.
If in 2011 the duo came together again momentarily to organize the tenth birthday of the song by launching a much more electronic version than that of 2001, this year Selena, she says, has not even considered it, she has preferred to dance alone all night. «Everything that Sonia and I had to share on stage we have already shared. There is no artistic feeling between us ", she affirms emphatically when asked if it occurred to her to resurrect the duo for this twentieth anniversary.
Selena Leo still wonders what it is that made I want to dance a "national and international" success. «All the songs from that summer that Vale Music released, including ours, became number one, so I don't know if the success was due to the melody or to all the interests behind it, because the company invested millions in promoting us and position ourselves, "he says. In any case, Selena is very grateful for the success she achieved thanks to this and other hits from her first and only album with the duo. For her it was "a reward for all the sacrifice" she had made from a very young age to advance her career in the artistic world.
The singer is already planning a "national and international" tour for 2022, but, in the meantime, she continues to promote I want to dance and do some performances with limited capacity due to sanitary restrictions.
In Ibiza, where he has lived for eleven years, he already has a first concert scheduled on September 11 on the beach of s'Arenal, in Sant Antoni, organized by the Ibiza Pride.
Selena Leo anticipates that, in addition to presenting her new version of I want to dance, she will perform the new song she has released with the Mallorcan producer Daniel Ambrojo. "It's called Conga and it's a cover of a Miami Sound Machine song that nobody had covered before", details.
In future concerts, complying with the sanitary protocol in force at that time, he will also sing hits by Sonia and Selena such as Let it move, move, move, which a few months ago went viral in Italy and Russia thanks to TikTok. The public will also be able to listen to songs like Loca, the theme with which he returned to music in 2018.
Selena Leo, for whom music is now a hobby, since she works as a therapist, is happy to have returned to the stage, although she does not see herself in 2031 celebrating the 30th anniversary of I want to dance with a new version.

www.informacion.es
Eddie is an Australian news reporter with over 9 years in the industry and has published on Forbes and tech crunch.