SUBWAYArgaret Thatcher was right. When its most ideologically charged followers sought to privatize Channel 4 at the height of free-market capitalism of the 1980s, the patron saint of the scourging of public assets said no: she was correctly informed that such a measure would fatally undermine their public service duty and destroy their standards.
It's all the rage these days to claim that Boris Johnson's conservatives lean left on economics and right on culture – their planned Channel 4 liquidation is totemic of how true blue ideology remains king on both fronts. As ministers define their patriotism by the size of the Union Jack in their living rooms, they prepare an act of great cultural vandalism, with dozens of British television producers on the brink of collapse.
You can see why Channel 4 doesn't sit well with the warriors of the conservative culture. The station places that represent "unheard voices" as a high priorityAnd it is attracts a young audience they are not predisposed to contemporary Toryism. From It's a Sin, Russell T Davies' fiery masterpiece on the HIV / AIDS epidemic, to witty comedies like Mae Martin's Feel Good and Aisling Bea's This Way Up, and Last Friday. broadcast day totally black, this groundbreaking content is simply not created anywhere else.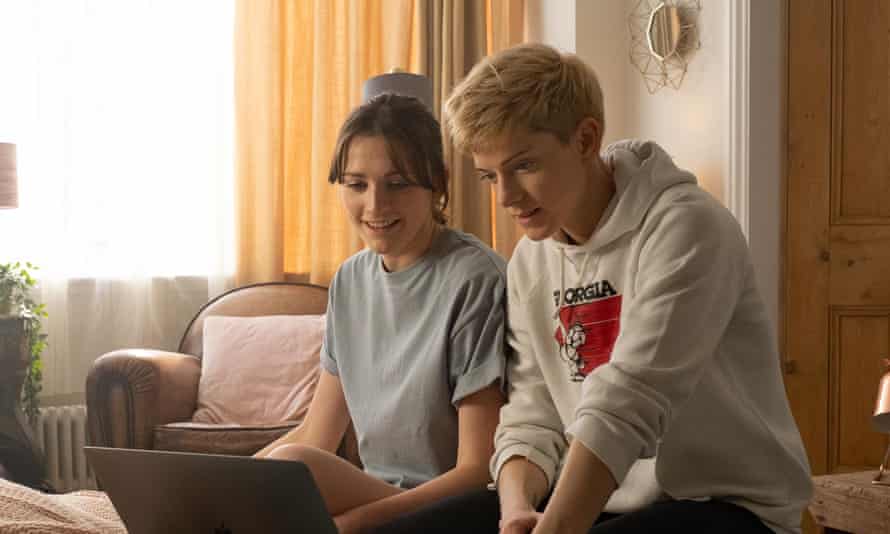 When the government points out that Channel 4 faces serious challenges, as all broadcasters do at the moment, it is correct. Increased streaming is dividing existing audiences, especially among younger people who expect to watch content at their convenience rather than on a schedule. Advertising has migrated elsewhere, notably to Google and Facebook, which is a major problem for a channel that relies on this for 90% of its revenue. The ad breaks are also becoming increasingly unpopular: While Channel 4 audiences are quickly turned away from car chase scenes to the virtues of margarine, Netflix's drama is free from such interruptions. And the channel's costs are rising, "because US broadcast companies that make shows are paying more for talent, post-production, etc.," says media expert Leo Watkins.
A public consultation conducted by the government has been completely rigged favor privatization as a solution. It's silly: how does the change in channel ownership solve a problem caused by declining ad revenue? While conservatives argue that a new private owner will inject much-needed money, what is more likely is that the channel's public service mandate – serving, among other things, woefully underrepresented minority audiences – will be sidelined in desperate attempts to maximize revenue. Even Thatcher got it.
Before being replaced by Nadine Dorries, Culture Secretary Oliver Dowden invoked the Thatcherist dogma of "There is no alternative" by suggesting that it was privatization or bankruptcy. "It can come at the taxpayer's expense or it can come from private investment," he declared, with a populist rejection of the current deal. To compete with Netflix, "it shouldn't be subscribed to by a grandmother in Stockport or Southend." As a Stockport native, I agree that my hometown grandmothers shouldn't empty their wallets to save Channel 4. But that's not the only option.
The Coalition for Media Reform suggests that a booming advertising tax from Google and Facebook would provide an alternative source of revenue. Despite the fact that advertising spending in the UK fell during the pandemic, last year, at £ 23.5 billion, it is almost double what it was a decade ago. A tax of just 5% on this would raise up to £ 1.2bn, allowing Channel 4 to fund itself completely ad-free, while the money currently wasted by the broadcaster searching for commercial clients could be invested in the creation of programs.
Yet despite all the talk of "global Britain", the government is destroying the country's cultural output by undermining both the BBC (punished with a poor funding deal) and Channel 4. Nothing this is really about what's good for broadcasting: it's simply that as public organizations, both are contrary to the core values ​​of our ruling party. That Channel 4 serves the demographic with little love or affection for conservatives, and vice versa, has undoubtedly doomed it even more.
As Ofcom notes, the public consistently rated "Channel 4 higher than other PSBs [public service broadcast] services to take creative risks, as well as to address problems that other broadcasters would not. "The channel's fate is an ideological choice, driven by market dogma and cultural grudge, not genuine concern for its future. Here's your reinvented new conservative party, which goes beyond what Thatcher could bear.

www.theguardian.com
George is Digismak's reported cum editor with 13 years of experience in Journalism