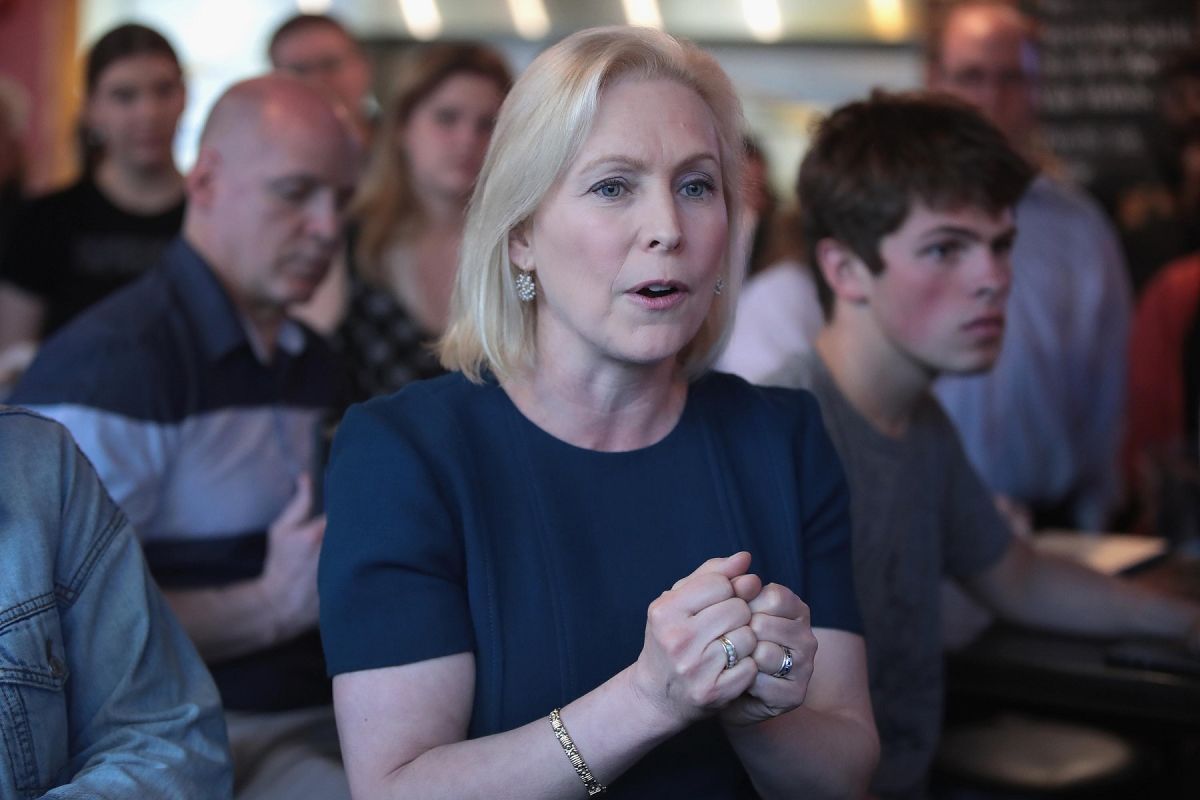 New legislation could guarantee legal aid to migrant children and other vulnerable people during deportation or representation processes in court.
It is about the Law of Financing of Lawyers for Indigent Deportation Procedures (FAIR) that will be presented this Tuesday by the senator Kirsten Gillibrand (New York) with the support of at least 80 civil organizations that work with children, people with disabilities, victims of abuse, torture, violence and those who live at or below 200% of the federal poverty line.
The proposal, known in English as Funding Attorneys for Indigent Removal (FAIR) Proceedings Act, is accompanied by a request to the newly appointed Attorney General, Merrick Garland, for you to review and take action to improve immigration court care.
"Justice and due process should not be available only to those who can afford the resources necessary to navigate a vast and complex immigration system."considered Senator Gillibrand.
The project arises in the middle of the migratory emergency that the president's government faces Joe Biden at the border with the arrival of thousands of unaccompanied children – an estimated at least 5,000 in the last two weeks -, in addition to deportation processes for all adults and entire families.
"Guaranteed access to a lawyer will bring us closer to reinventing and rebuilding an immigration court system that recognizes the dignity of children and vulnerable people, who deserve a fair opportunity to defend their cases.", stated the senator.
In the letter that Senator Gillibrand – and others of her colleagues – will send to Prosecutor Garland, they urge him to consider "the necessary updates to the immigration court system," in addition to congratulating him on his appointment on March 11.
"We urge you to review and address the needs of the immigration court system to ensure that procedures are fair, that the most vulnerable people are protected, and that the independence and authority of immigration judges is fully restored," he says. the letter to which this newspaper had access.
Key aspects they request include changes to the Immigration Court protocols within the Executive Office for Immigration Review (EOIR), to "restore discretion to immigration judges and restore their ability to manage their own case and file burden."
It also calls for expanding legal representation programs, guaranteeing advice on deportation processes and other structural changes.
The senators' request ties in with President Biden's plan to expand legal aid programs, but is subject to passage of immigration reform.
To the court without support
Part of the justification for the bill cites data from the American Immigration Council on virtually zero legal options for immigrants, as opposed to constitutional guarantees for Americans.
"Only 37 percent of all immigrants and 14 percent of detained immigrants go to court accompanied by a lawyer", It exposed. "Non-citizens, including children, often have to defend their case without legal representation."
Data from Syracuse University is also cited revealing that 73% of unaccompanied children with representation were granted relief from deportation, as opposed to 15% of minors who had no legal defense.
El proyecto de ley está respaldado por Kids in Need of Defense (KIND), National Immigrant Justice Center (NIJC), Hispanic Federation, Lutheran Immigration and Refugee Service (LIRS), Church World Service (CWS), Survivors of Torture, Advocates for Basic Legal Equality, Inc., and Ohio Immigrant Alliance, además casi 80 grupos en todo el país.
"The Fair Procedures Act [FAIR] guarantees the fundamental justice that all children need and deserve in their immigration proceedings: the right to a lawyer to accompany them when they face an immigration judge ", considered the president of KIND, Wendy Young.
The New York City Bar Association deemed the proposal critical at this time, as immigration cases face "complex law."
"Children and survivors of torture should not be compelled to appear without a lawyer in proceedings where an incorrect decision could result in their prolonged detention, denial or loss of their immigration status, separation from their families and even deportation to up to possible persecution and death ", he considered Danny Alicea, President of the Immigration & Nationality Law Committee at the New York Bar.
Alicea made a comparison in court on criminal cases and the death sentence with those immigrants who could be deported and face deadly persecution, in which she agreed Beth Goldman, President and Attorney in Charge of the New York Legal Assistance Group (NYLAG).
"The FAIR Procedures Act is a powerful step to ensure much-needed legal representation by the most vulnerable immigrants, many of whom face torture, arrest and death if forced to return to their home countries," Goldman said.
The benefits
The FAIR bill would allow:

eldiariony.com
Eddie is an Australian news reporter with over 9 years in the industry and has published on Forbes and tech crunch.