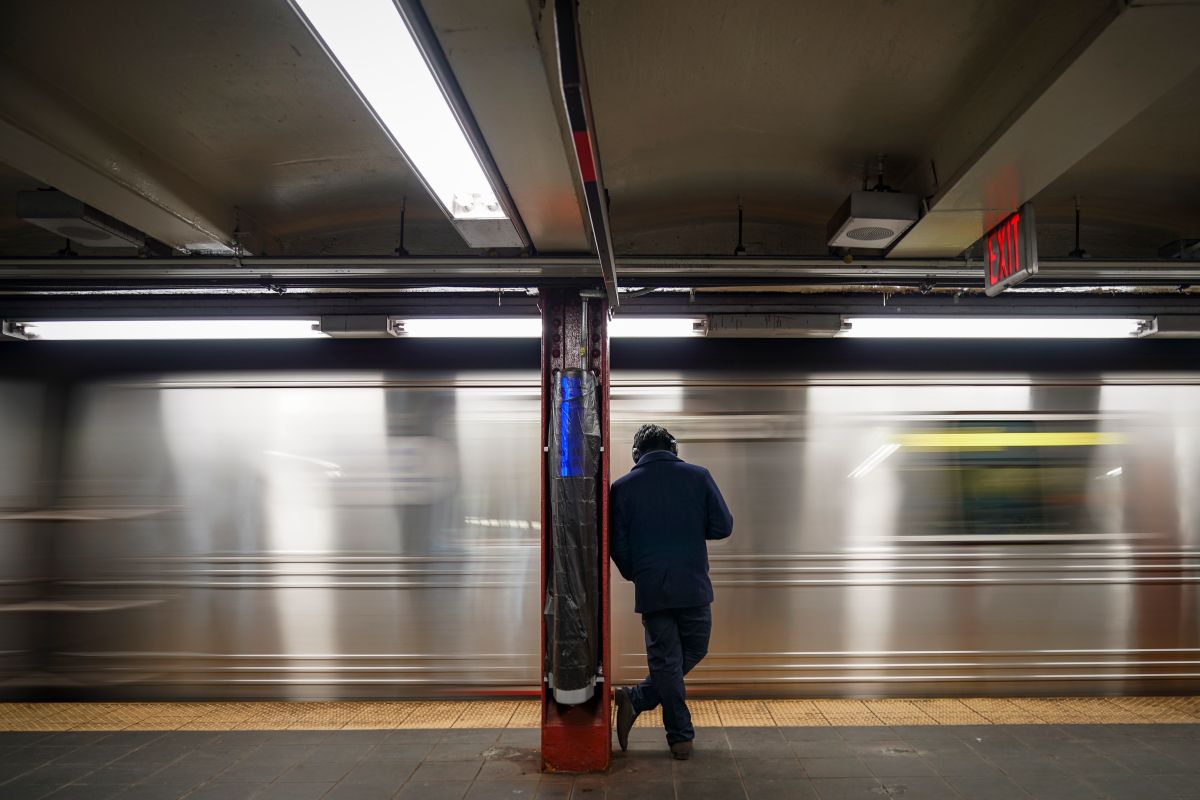 Foto:
Drew Angerer / Getty Images
Our public transportation system is a lifeline for millions of New Yorkers. Our trains and buses transport essential frontline workers to the jobs we all need in our daily lives – in hospitals, home care, childcare, supermarkets, pharmacies and other industries. Everyone in New York, both the commuters who use the system on a daily basis and everyone else, depends on the operation of the transit system that links our city.
At the beginning of the pandemic, our transit system nearly collapsed. Millions of passengers stayed home to stop the spread of the virus, without paying fares and thus reducing the MTA's revenue by billions of dollars. Our delegation in Congress, led by US Senate Majority Leader Chuck Schumer, stepped in to save the transit system. In three bills, Senator Schumer won nearly $ 15 billion in aid to save MTA services without which New York cannot exist.
But the financial assistance that exists today will not last forever. And the number of passengers using public transportation in New York will not return to normal by the time that aid runs out. Without more aid funds, the MTA will begin raising rates next year. Worse still, it will start cutting train service. The MTA calls these deep cuts "proper restructuring" because fewer people use public transportation today than in 2019. But fewer services is not the most logical restructuring for millions of commuters who use public transportation every day. Nor will it encourage other passengers to return to traffic.
Millions of working New Yorkers cannot afford to pay more to wait longer for trains and buses. Working parents cannot afford to spend more time away from their children, lose time from work, or pay more for childcare just because fewer people ride the train or bus. Instead, our political leaders, beginning with Senator Schumer, need to fill that void again. We need more federal funds to save traffic not just during a pandemic emergency, but as an investment in our families and our future.
The MTA is not fighting for the funding it needs. Transit officials have suggested they have many options to save money, including delaying critical modernizations, cutting jobs, raising fares, and lengthening wait times for buses and trains. But none of these options will generate more income. Rather, they will make the system less practical for New Yorkers, worsen passenger numbers and the long-term fiscal outlook for the MTA. All these are recipes for disaster for the traffic and for the city that depends on it.
Senator Schumer and President Biden himself have talked a lot this year about their plan to rebuild better after the pandemic. But for working New Yorkers struggling to make ends meet, there is no other alternative. We cannot go back to the old unfair normality of fiscal austerity and budget and service cuts that are a constant threat. Instead, our recovery is based on the assurance that we are all in this crisis together, that our political leaders will help us through it together. We will not get through it separately.
When the MTA abandons this fight, we need Senator Schumer to once again stand up for transit riders. We need your "build back better" budget negotiations to focus on the basic needs of New Yorkers and an equitable future for our city. Our recovery depends on the success of our transit system. Senator Schumer understands this truth with certainty. Now is the time to kick-start your actions.
Mayra Aldas-Deckert is Lead Organizer at Riders Alliance

eldiariony.com
Eddie is an Australian news reporter with over 9 years in the industry and has published on Forbes and tech crunch.