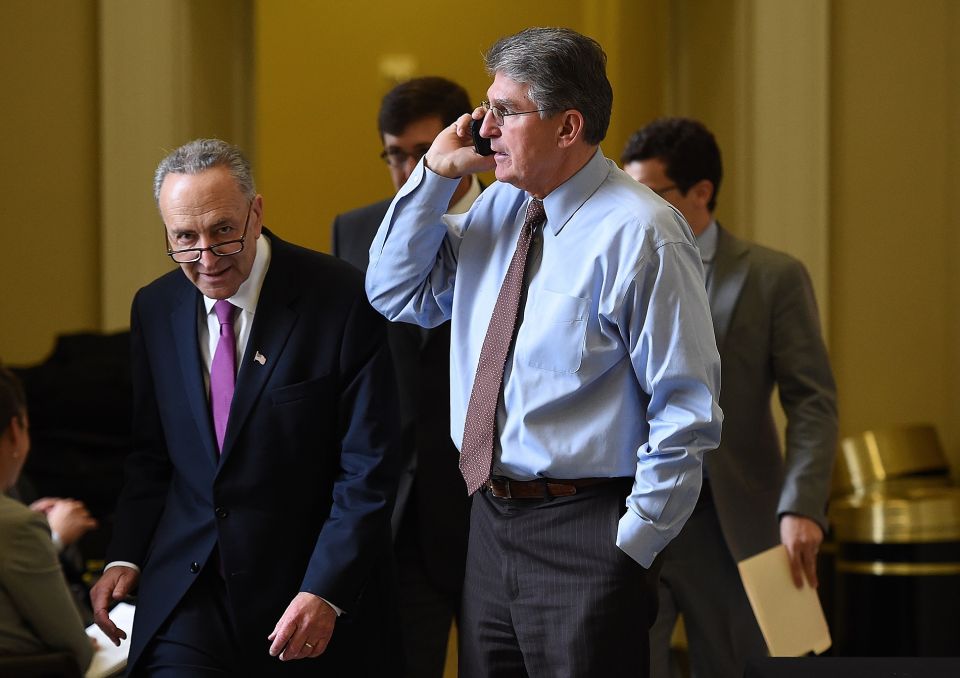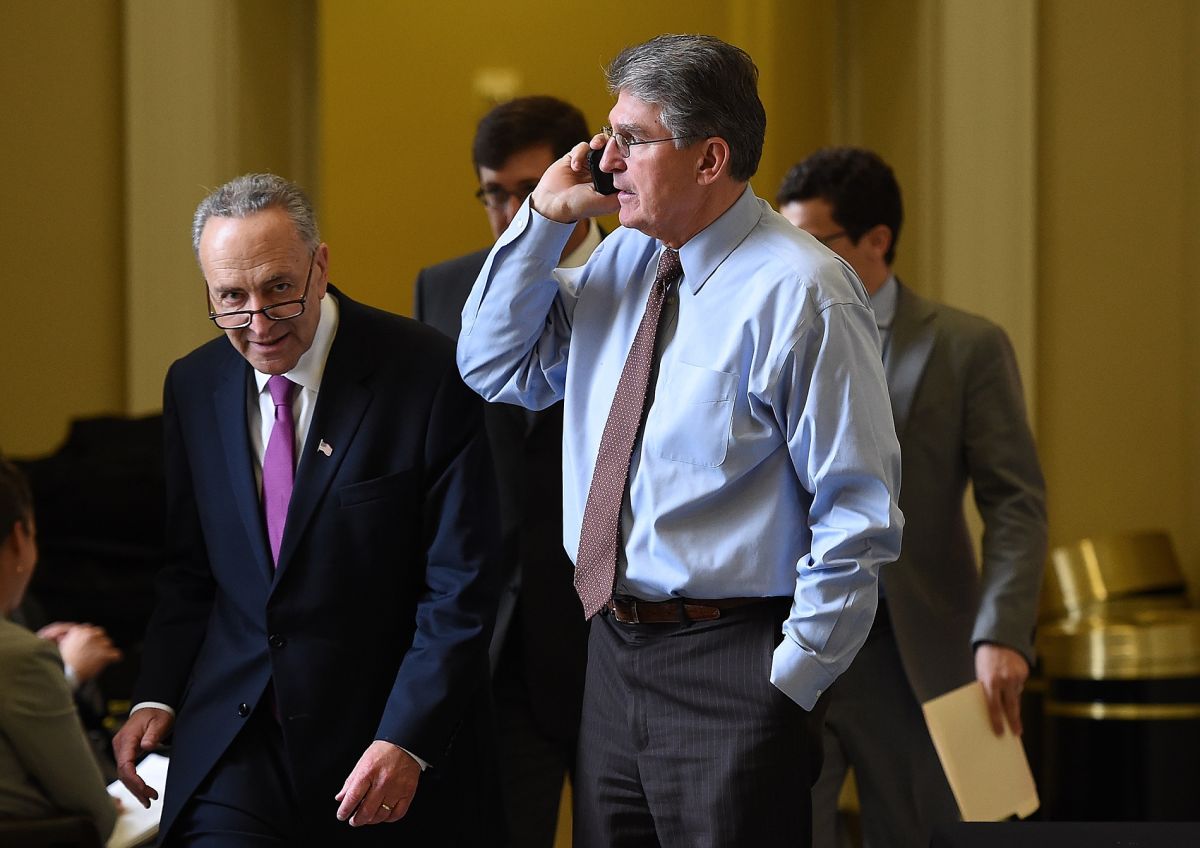 Foto:
Win McNamee / Getty Images
Without saying what the result will be in the face of insufficient votes, Senate Majority Leader Chuck Schumer said the 'Build Back Better' Act (BBB – Rebuild Better) will be put to a vote, despite the refusal of Joe Manchin (West Virginia) to endorse the project.
"(Will) be considered the Better Rebuild Act early in the new year, so that all members of this chamber have the opportunity to make their position known, "Schumer said in a letter to his colleagues.
The Democratic Majority Leader said his colleagues will have the opportunity to express their position, not just "on television," as he did. Manchin when announcing his refusal, leaving the president's $ 1.75 trillion economic project in limbo Joe Biden.
"Neither that delay, nor other recent pronouncements, will dissuade us from continuing to try to find a way forward… We simply cannot give up. We must and will continue to fight to meet working families, "said Schumer.
But nevertheless, By voting on the bill through the Reconciliation process, Democrats will fall "short", since its minimum majority requires the vote of Manchin, who on Sunday revealed that he could not support the project, because he had no way of explaining it to his voters.
"When these things come to you the way they are now, I've always said this … if I can't go home and explain it to the people of West Virginia, I can't vote for it," he said on Fox News. "I tried everything humanly possible. I can not do it…. This is a no to this legislation. I've tried everything I know how to do. "
Manchin's stance sparked criticism from his colleagues, including the senator Bernie Sanders (Vermont), chairman of the Budget Committee, especially because of the negotiations that President Biden had for days with the senator who, due to the conditioning of his vote, has become the most powerful politician in Washington, DC
The White House also reacted through spokeswoman Jen Psaki, who sent a statement blaming the legislator for his obstructionist stance on social programs, such as the Child Tax Credit and reduced cost of insulin.
Enrages activists
The organization Climate Power also criticized Manchin, due to the environmental plans contemplated in the BBB agenda that will not be able to advance without this project.
"This is our last and best chance to tackle the climate crisis", Considered Lori Loder, director of that group. "Destructive thunderstorms and tornadoes in December, record fire seasons, endless droughts, it will only get worse if we don't act. The Build Back Better (agenda) will not only lower costs for working families and fight inflation, but it will also create millions of well-paying jobs and put our country on the path to reducing pollution. "
The We Demand More coalition, which includes organizations in favor of women, specifically black, indigenous, and Latino, described Manchin's position as "wrong".
"Senator Manchin's opposition – and that of all Senate Republicans – to this (legislation) is deeply flawed and reflects that they are prioritizing the corporate interests that line their pockets over their constituents," Sonja Spoo and Angela Cobián, Co-directors of the coalition. "It is a shame that a man is trying to block policies that would help women progress in this nation.".
The Young Democrats for America group also described Manchin's contempt for the BBB project as "shameless", considering that it does not take into account the benefits for its own voters in West Virginia.
"Manchin's joking nature in negotiating this legislation is unbecoming of a United States senator," the Democratic group considered. "Human lives are at stake here and yet the senator plays with them like a soccer ball ".

eldiariony.com
Eddie is an Australian news reporter with over 9 years in the industry and has published on Forbes and tech crunch.