Fareed Ullah has crossed the Afghan border with Pakistan 10 times to receive treatment for her three-year-old son, Taha, who has thalassemia major, an inherited blood disorder. Until the Taliban's takeover of power in August, he had never had a problem, but when he tried to pass through the Torkham crossing late last month, the Taliban prevented him from entering.
Doctors and relatives of patients say that border conventions have changed since the Taliban took control, making it difficult for Afghan patients to seek life-saving care in Pakistan. "There is no system yet," said Ijaz Ali Khan, founder and president of the Hamza Foundation, a charity in Peshawar that provides treatment for thalassemia and other blood disorders.
Afghanistan's health system, already suffering from a shortage of specialized doctors and well-equipped facilities, has been seriously injured. Funding cuts from international donors have led to a shortage of medical supplies and equipment. Some doctors left during the early days of the Taliban regime, and others lost jobs in hospitals that could no longer pay them. The head of the World Health Organization said late last month that Afghanistan's health system was on the brink of collapse.
Before the Taliban seized power, patients from Afghanistan regularly crossed into Pakistan for treatment. Peshawar, a city just over 30 miles (50 km) from the Torkham crossing, has received large numbers of Afghan patients in the past at charity hospitals that were established in part to treat people injured in the clashes with each other. side of the border. Due to the shortage of blood supply and the limited number of treatment centers for thalassemia and hemophilia in Afghanistan, people with these disorders also routinely seek care in Pakistan.
The passage to Pakistan for these patients was not a problem previously, Khan said. The Hamza Foundation would issue a letter saying the patient was coming to Pakistan for treatment. Since the foundation is a known entity in the region, border officials on both sides would allow them to cross with ease.
"They would allow all patients. But now they are not allowing it, "said Dr. Tariq Khan, medical director of the Hamza Foundation.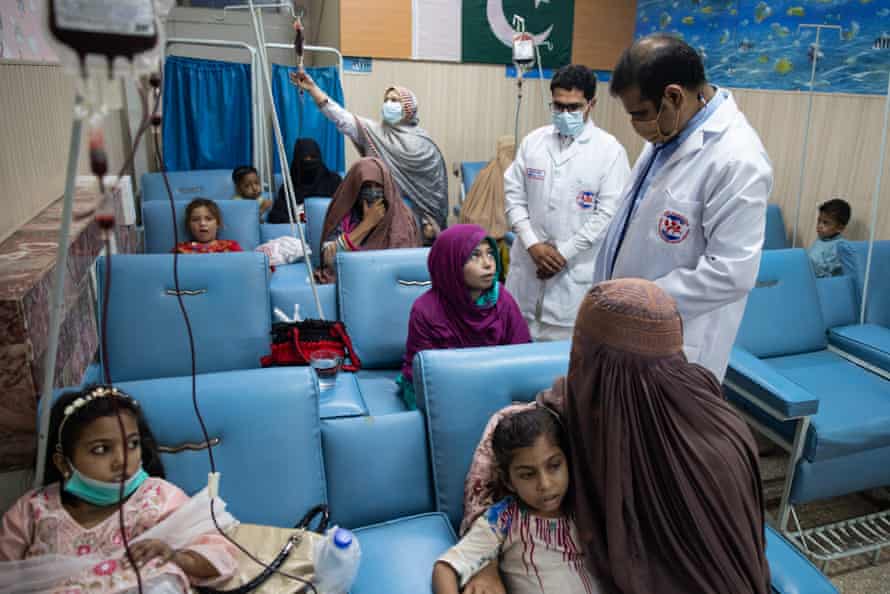 When Abdul Latif Hashmi tried to cross at the Chaman-Spin Boldak junction with her 50-year-old mother, he was detained and interrogated by members of the Taliban who did not believe he was taking her to hospital in Pakistan. "They would hit us at the border," he said of the Taliban. "They said we were going abroad, not for medical attention."
In the area where she lives in Herat in western Afghanistan, Hashmi said there was a shortage of specialized doctors who could treat her mother, which is why she decided to take her to Pakistan for cancer treatment at a Karachi hospital. Since last November, he had crossed from Chaman-Spin Boldak with his mother every two to three months with no problems. This time, Hashmi and her mother waited at the border for six days before paying a smuggler to help them cross.
Pakistan is technically allowing the passage of patients from Afghanistan seeking medical care, but the country has also tightened its border protocols since the Taliban took office, making transit much more difficult. Torkham allows entry only to Afghans with valid travel documents. Chaman, who generally allows Afghans to transit from certain areas near the border, has also begun to enforce visa rules more strictly. Both crossings have been closed intermittently for the past two months.
In Torkham, another consequence of the Taliban takeover is a delay for families waiting to receive the bodies of loved ones who died abroad. A private ambulance driver said he used to be able to carry bodies directly across the border, but now must wait for authorization from the Taliban to transfer the body to a vehicle waiting on the other side.
Ullah estimated that there were 150 patients with urgent medical problems, such as cancer, heart problems and thalassemia, who were also waiting in the border area where he remained on the Afghan side. Among the Hamza Foundation patients who were initially prevented from crossing into Pakistan was a pregnant woman whose fetus tested positive for thalassemia.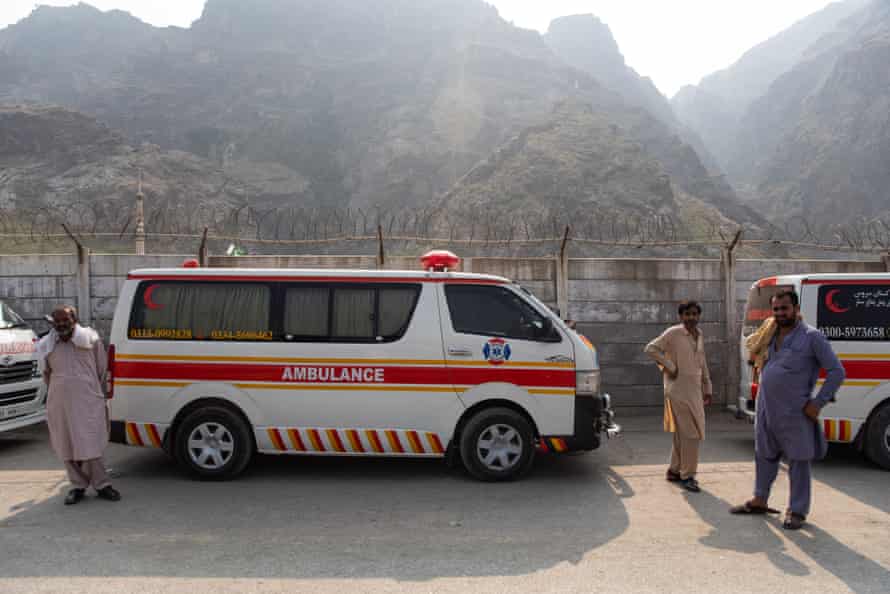 Ullah was finally able to cross the border with the help of a Pakistani doctor who facilitated his crossing. Doctors from the Hamza Foundation say that most patients with thalassemia major need blood transfusions every 20 to 30 days. Taha has needed transfusions since she was eight months old.
After her long journey, Ullah has to decide whether to stay in Pakistan for the next few weeks between appointments or risk returning to Afghanistan between her daughter's treatments.
The Hamza Foundation has appealed to both the Taliban and the Pakistani government to help other patients in this situation. "We are simply attractive as humans. In a humanitarian way, you must allow them, "said Khan, the founder of the foundation. "If we don't provide them with blood for a month, they will die. His life is totally dependent on blood. They are like fish. If you take the fish out of the water, what will happen? "

www.theguardian.com
George is Digismak's reported cum editor with 13 years of experience in Journalism