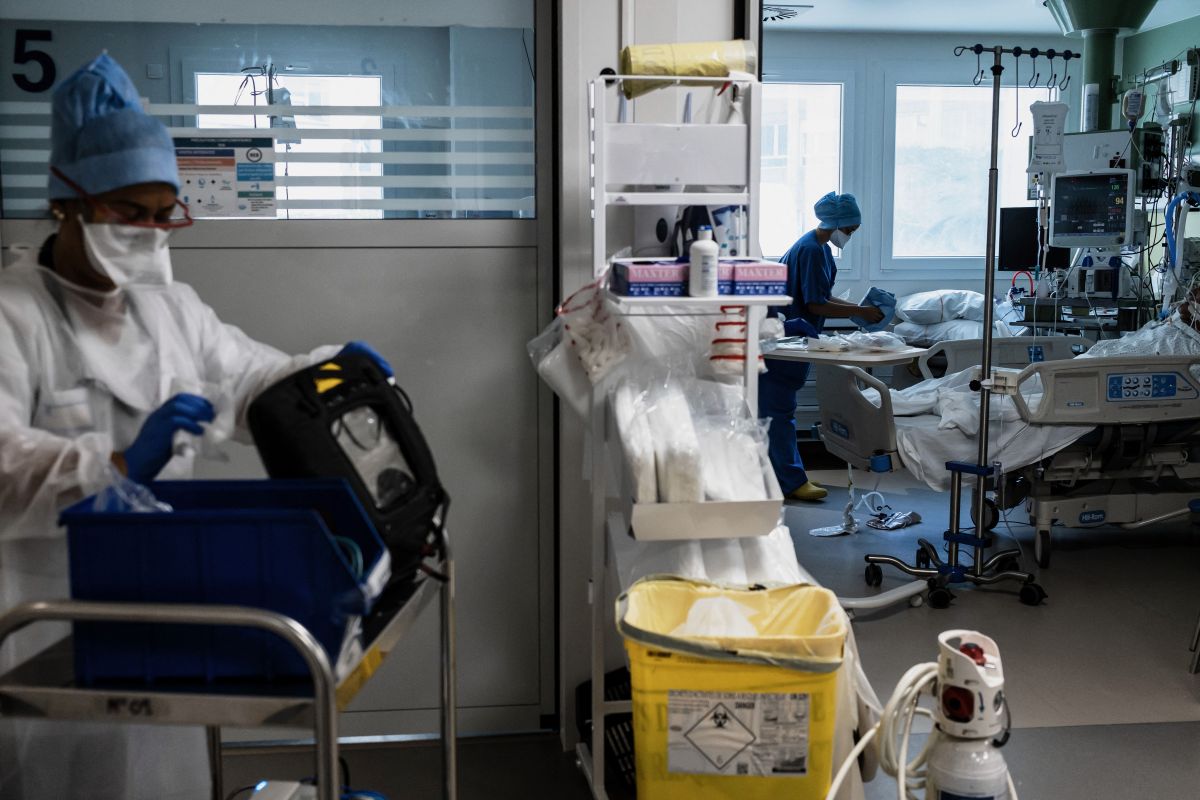 Photo: JEFF PACHOUD / AFP / Getty Images
A family from Springfield, Illinois, is devastated after the mother of this home died of coronavirus, according to them, infected by the irresponsibility of others who refuse to be vaccinated.
In March of this 2021, the children of the marriage formed by Candace y Terry Ayers They were greatly relieved after they both received their 2 doses of the Covid-19 vaccine.
"I took my parents to their second dose and we were all very excited," said their son, Marc Ayers. "We are a family that believes in science. We believe in masks and we believe in vaccines. We were ready to go back to normal. "
But the nightmare came last month when after a couple trip made by Candace and her husband to Mississippi will be infected with coronavirus and nurse seriously, which caused the woman to lose her life on September 3.
His son Marc assures that his mother contracted the virus in that visit to Mississippi, where vaccination rates remain among the lowest in the entire country. Only 42% of the population is fully vaccinated, according to the state health department.
Candace Cay (Kruger) Ayers, 66, of Springfield, passed away on September 3, 2021 at St. John's Hospital. More than 4,531,799 people infected with Covid-19 preceded him in death. She was vaccinated but was infected by others who chose not to. The cost was his life ", is the hard and crude obituary that his family had published in a newspaper in his community.
"All of this could have been avoided. This could have been avoided with a few acts of kindness. They were in a state that had one of the lowest vaccination rates in the country. Receive a vaccine and wear a mask for others… if this was done, I would be here today, "said her son.
Candace's family explained that the woman suffered from severe rheumatoid arthritis, For this reason, they always worried about taking care of her so that she did not get coronavirus, since her immune system was extremely depressed. In the same way, they regret that their parents made this trip that was fatal but they also assured that they never thought of the worst scenario because they were fully vaccinated.
The Ayers family hope that with their experience the anti-vaccines reflections and immunization, as well as calling everyone else to continue wearing a mask.
"This was to illustrate that this is not just a problem contained in the United States, but it has a global impact. My mother was a fighter, "said Marc, who said he was happy about the reaction provoked in others by the obituary for his mother.
It may interest you:
Bubble Boy Syndrome: How Those Born Without Immune Systems Live
How long does immunity from coronavirus vaccines last?
Trump accuses Biden of conspiring against Johnson & Johnson's vaccine

eldiariony.com
Eddie is an Australian news reporter with over 9 years in the industry and has published on Forbes and tech crunch.