An attack on a New Zealand supermarket was "a terrorist attack" by a "violent extremist" who follows the ideology of the Islamic State and who had been under intense police surveillance, Prime Minister Jacinda Ardern said.
A man was shot and killed on Friday afternoon by police after entering a West Auckland supermarket and stabbing at least six people, who are now in hospital.
The suspected terrorist was a Sri Lankan national who arrived in New Zealand in 2011 and became a person of national security concern as of 2016, authorities said.
Ardern said his ideology was inspired by the Islamic State, but that he was a "lone wolf."
"What happened today was despicable. It was hateful, it was wrong, it was carried out by an individual, not a faith, not a culture, not an ethnic group, but an individual person who got hold of an ideology that is not supported here by anyone or by any community.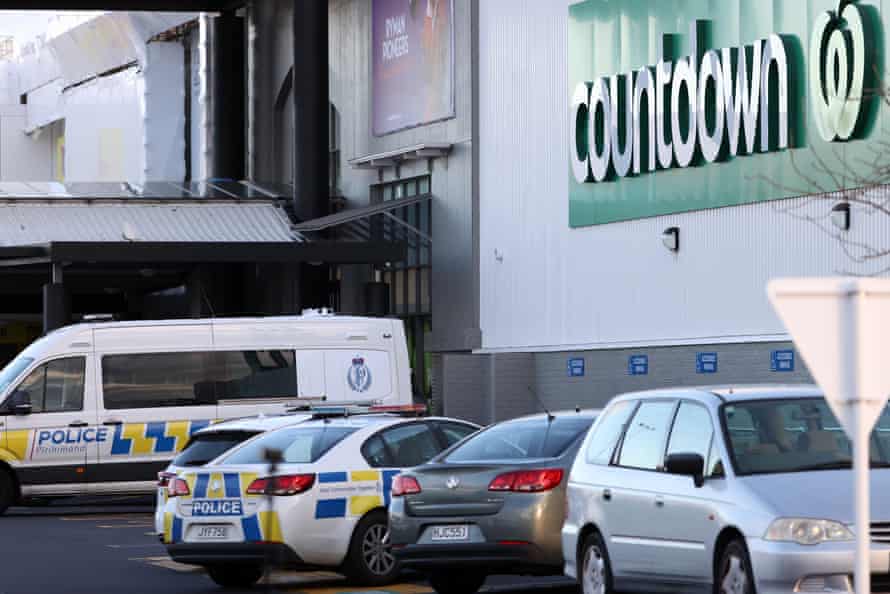 Ardern and Police Commissioner Andrew Coster said nothing gave police any reason to believe there were further threats or risks to the public.
"We have dealt with that person. We know from our extensive following that he was acting alone, "said Coster.
Under "constant monitoring and surveillance"
The prime minister said she was aware of the man before Friday's attack and that he had been under surveillance for some time.
"By the time he got into the supermarket, they were watching and following him. The police were with him at the time this happened, that level of surveillance was being provided because of the concerns we had, "Ardern said.
"The detailed reasons why the agencies are aware of him are the subject of suppression orders issued by the court. In my opinion, it is in the public interest to hear everything we can, in this case, I am seeking advice on what we can do to facilitate the exchange of information as soon as possible, "said Ardern.
"Of all the tools we have, constant monitoring and surveillance is, outside of someone being in prison, one of the strongest we have, and that is what is attributed to this person," he said.
The man had previously appeared in court, but Ardern said that "if he had reached the threshold for being in prison, he would have been in prison."
"By law, we couldn't keep him in prison. So he was constantly being monitored as a result of that. "
The attack is the second terrorist attack in recent New Zealand history. On March 15, 2019, a white supremacist terrorist killed 51 worshipers at a mosque in Christchurch.
When asked about fears of a backlash against New Zealand's Muslim community, Ardern said that if that happened, "it would be absolutely wrong. The community here has been nothing but helpful and supportive, it would be wrong to direct any frustration to someone other than this individual. That is the culprit, that is the responsible, no one else ".
Six hospitalized
Six people were reportedly taken to hospitals around Auckland, three of whom are in critical condition. At least 10 police cars and ambulances were at the scene.
Coster said the man had traveled from his home in Glen Eden to the New Lynn supermarket, as he had done before.
"He was closely watched by surveillance teams and a technical team to monitor his actions and behavior. He entered the store, as he has done before. Got a knife inside the store. Surveillance teams were as close as possible to monitor their activity. When the commotion began, two STG police tactical operators moved to his location and confronted him. When he approached them with the knife, they shot him and killed him ".
"The reality is that when someone is being watched 24/7, it is not possible to be immediately by their side at all times, but the staff intervened as quickly as they could and prevented further injuries, in what was a terrifying situation, "he said.
Police acted within 60 seconds of the attack, Coster said.
Images shared on the social media program people screaming and running from the Countdown LynnMall supermarket.
Someone who took refuge in a nearby pharmacy told Newshub that it was a "scary" situation and that people had had to hide inside the store.
Fatal police shootings are relatively rare in New Zealand, averaging around 3.5 per year, according to a database from the decade 2007 to 2017. Gun crime is rare in New Zealand especially compared to other parts of the world. But it's been increasing, despite the government crackdown on firearms in the wake of the Christchurch mosque attacks in 2019.

www.theguardian.com
George is Digismak's reported cum editor with 13 years of experience in Journalism