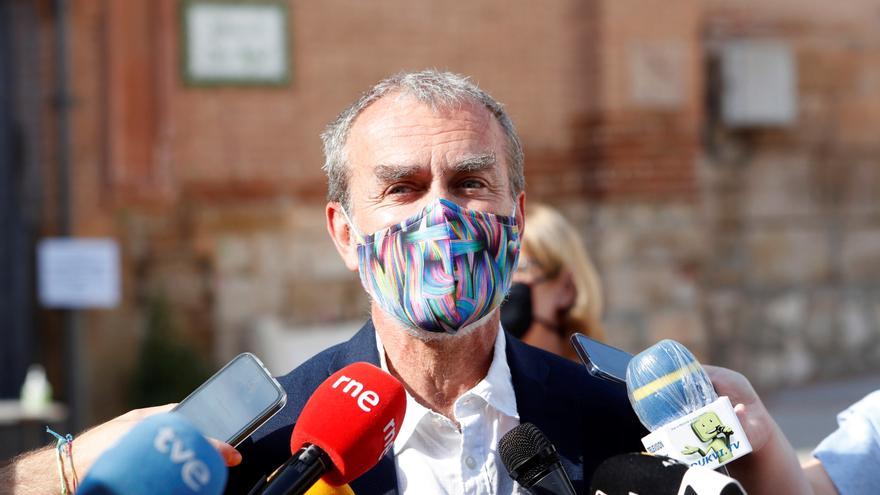 The director of the Center for Coordination and Alerts and Emergencies, Fernando Simón, has considered that it is not necessary to impose the compulsory vaccination for any group in Spain and does not consider it appropriate to establish the requirement to present a covid certificate to allow mobility or access to certain places.
Simon, who receives this Saturday in Villafeliche (Zaragoza) the IX Trevillano Prize and the I Gold Medal of the municipality, has insisted in previous statements to the media that current vaccination coverage, which reaches 97 percent, for example, in nursing homes, "no make necessary any legal action or legislative act "that compels it.
And regarding the covid certificate that arises in some neighboring countries, or even in Andalusia (where the Andalusian Superior Court of Justice has denied the judicial ratification to his demand to access Melilla from September 1 and to attend events from August 16) has estimated that "imposing obligations when they are not necessary is not a good step."
But in addition, it "removes weapons" in the event that those obligations "Yes they are necessary for the future."
The covid certificate that arises in Italy or France, for example, it is justified, in his opinion, that in those countries "people did not vaccinate everything that had to be vaccinated", which he has said does not happen in Spain.
In this country, he added, citizens have understood that the vaccine, in addition to protecting individually, "It helps society to get out of this big problem."
Simón has also been convinced that when the summer ends the percentage of vaccinated Spaniards it will exceed 70% and has added that if the progression of vaccination in the youngest continues as it has been up to now, it can be said that Spain is already "at the end" of the fifth wave.
A wave (the sixth in Aragon) that he has had, he said, "a much lower global impact than others", since, although there have been cases in the ICUs and in some the pressure has been noticed, the fatality has been "much lower".
For this reason, the curve will continue to fall, he predicted, as the youngest are vaccinated. Vaccination of children under 12, he added, will be "soon."
Simón added that now the oldest are "very, very protected" and that, although some can get sick even if they are vaccinated, the incidence of the disease in them it is between ten and fifteen times less than in the unvaccinated.
Although covid 19 will remain "for a while", the impact will be "progressively less", has insisted.
Simón has also referred to the possibility of administering a third dose of the vaccine, something that, he says, must be evaluated in the coming weeks with "solid scientific data", but, if it is necessary, it will be put, it has assured.
And the decision will not have to do with the Delta variant, which has recognized that it is more transmissible, but that it is necessary to tackle "vaccinating more people".
If the expected 70% of the vaccinated population could achieve an immunization of 66%, and if the Delta variant It is more transmissible, what must be done, according to Simón, is to vaccinate more, and that is what is being done with the younger populations, it has been settled.

www.informacion.es
Eddie is an Australian news reporter with over 9 years in the industry and has published on Forbes and tech crunch.