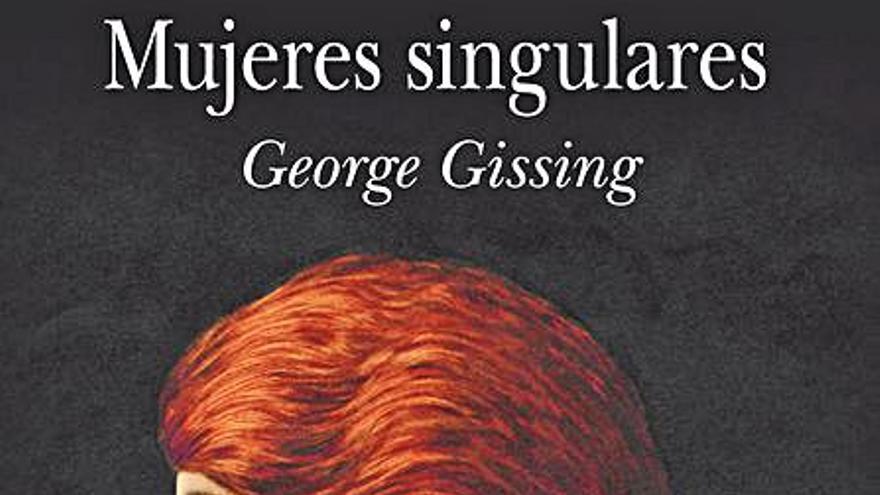 «The woman must dedicate herself to the home. Unfortunately, there are many girls who have to go out to earn a living, but that is not natural, it is only a necessity that advanced civilization will end up abolishing », says Edmund Widdowson, representative in the novel of the old Victorian conservatism, to the young Monica Madden, with whom he ends up marrying.
As a counterpoint, Gissing, probably inspired by the speech of great English activists of the time such as Jessie Boucherett, Adelaine Anne Procter The Barbara bodichonIn fiction, she uses two single women, Mary Barfoot and Rhoda Nunn, to rebel against the role reserved for women and build an early feminist argument through delightful talks in her sessions with other young women who are taught secretarial work. .
"You have to educate girls so that they have a mission in life, as it happens with men. (…) Women should have the same range of possibilities ", defends Mary Barfoot to contradict her cousin Everard. «I am a revolutionary, aggressive and fighter person. (…) I am very clear that this can only be achieved through an armed movement, an invasion by women into spheres in which men have always forbidden them to enter, "he proclaims in another passage.
The novel, which places the institution of marriage at the center of reflection, relies on a plot that envelops the reader in the amorous vicissitudes of its protagonists to, in reality, awaken his critical sense and show him the foundations of an entire revolution budding called to transform society.
In some of the digressions contained in the novel, training is already conceived as the axis of change that would set women free: «When the type of female education changes, when girls are educated to have a defined objective, the who really have to stay at home will carry out their task in a different spirit. They will take housework seriously instead of seeing it as an unpleasant obligation or as a way of killing time until the offers of marriage arrive, "says one of the protagonists.
The novel also affects the current relations of power and economic dependence. "Women, young or old, should never have to think about money," Dr. Madden tells his daughter Alice. "You have to let men rule the world because, as the old hymn says, they carry it in their blood," he even added.
This message, burned into the old Victorian mentality, is ironically rebutted at another point in the plot by Miss Barfoot: 'They will tell you that by entering the commercial world you not only betray your sex, but you do terrible harm to the countless number of men who are struggling hard to earn their bread. You reduce wages, you put pressure on an already oversaturated field, you harm members of your sex by forcing men to marry, those men who, if they earned enough, could support their wives.
The work provides, therefore, a precise x-ray of the place that women occupied in society in the throes of Victorian times. Influenced by Zola's French naturalism and heir to exponents of the English novel such as Dickens, Gissing takes an interest in social problems and is concerned with giving voice to the oppressed.
Even today there is no consensus among critics on whether this novel reveals a feminist Gissing or, in fact, an anti-feminist. But the truth is that the value of Singular Women, beyond literary talent, rests largely on the moral reflection to which it invites and on the stark approach to the great questions that would later occupy and concern feminism as movement.

www.informacion.es
Eddie is an Australian news reporter with over 9 years in the industry and has published on Forbes and tech crunch.