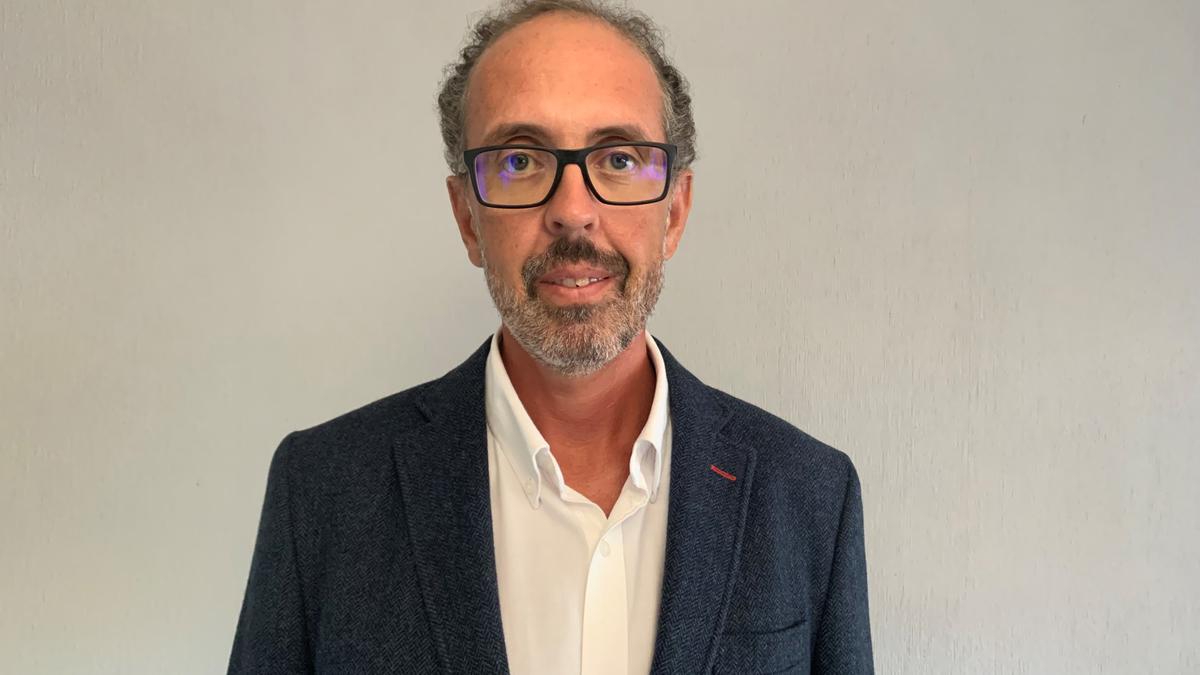 "Being on social networks has allowed us to offer more information to the citizen and thus be more transparent, actively listen to what the needs and interests of our target audience are and be able to interact with the user before any assessment that is made about Hidraqua and its investee companies. That you are not in the networks, does not imply that you are not talked about", Explains José Luis Martínez García, Head of Digital Communication at Hidraqua, on why the company's presence on social networks is key.
Martínez started working in the Hidraqua business group in 1997, in the Information Systems department. In 2014 he took on the position of Head of Digital Communication at Hidraqua and Aguas de Alicante, thus turning social media and digital communication into his profession as one of his great passions.
"The emergence of social networks has meant a true revolution in human relationships. This implies a radical paradigm shift, both in communication between people and in people's interaction with entities, administrations and companies. Social networks allow a direct and public dialogue of people with companies, which makes that communication much faster, more efficient and transparent ".
Hydraqua and its investee companies have always maintained a firm commitment to being close to citizens and hence social networks have been an opportunity to improve and enhance your relationship with people, reach a younger audience, develop communication actions with new, more disruptive and direct formats, strengthen alliances with other entities and maintain active listening to know in detail what the perception of the company is.
"In addition, the fact that a company does not have a presence on social networks does not mean that it is not talked about (for better or for worse), therefore it will always be better to have a presence to be able to interact," adds Martínez.
"There have been many occasions in which the importance and the need to be in social networks has been highlighted. For instance, during the DANA suffered in Vega Baja in 2019, many people did not have verified information on the quality of the water or on when the service could be restored. Hence throughout the episode We would respond immediately to any query that came through social networks, whether they mentioned us or not. And it is that our tools allow us to monitor by themes and select those queries that are related to our daily work. When these consultations, as we attended at the time, deal with, for example, whether a mother can use tap water to prepare her baby's food, you realize the importance of the work we carry out ".
However, the procedures that Hidraqua and its affiliated companies attend through their social networks are constant. "I remember, among others, one recent complaint about water quality. The moment we detected this comment on social networks, we immediately got in touch with the client. We offered to go and check his installation and when we carried out the analyzes we detected that it was a problem in his own installation. Even so, as the client did not know very well how to manage it, our laboratory manager contacted him to try to help him; thus turning a possible detractor into an ally of the company".
Digital Communication is constantly evolving. Social networks and the algorithms that support them do not stop changing at times and we must be attentive to this evolution. "Right now our challenge is to be able take our message to as many people as possible and for this we are in a process of analyzing the opening of new channels and the use of new communication formats that help us to reach out to all strata of society, paying special attention to the younger generations and disadvantaged groups ", he concludes Martinez.

www.informacion.es
Eddie is an Australian news reporter with over 9 years in the industry and has published on Forbes and tech crunch.