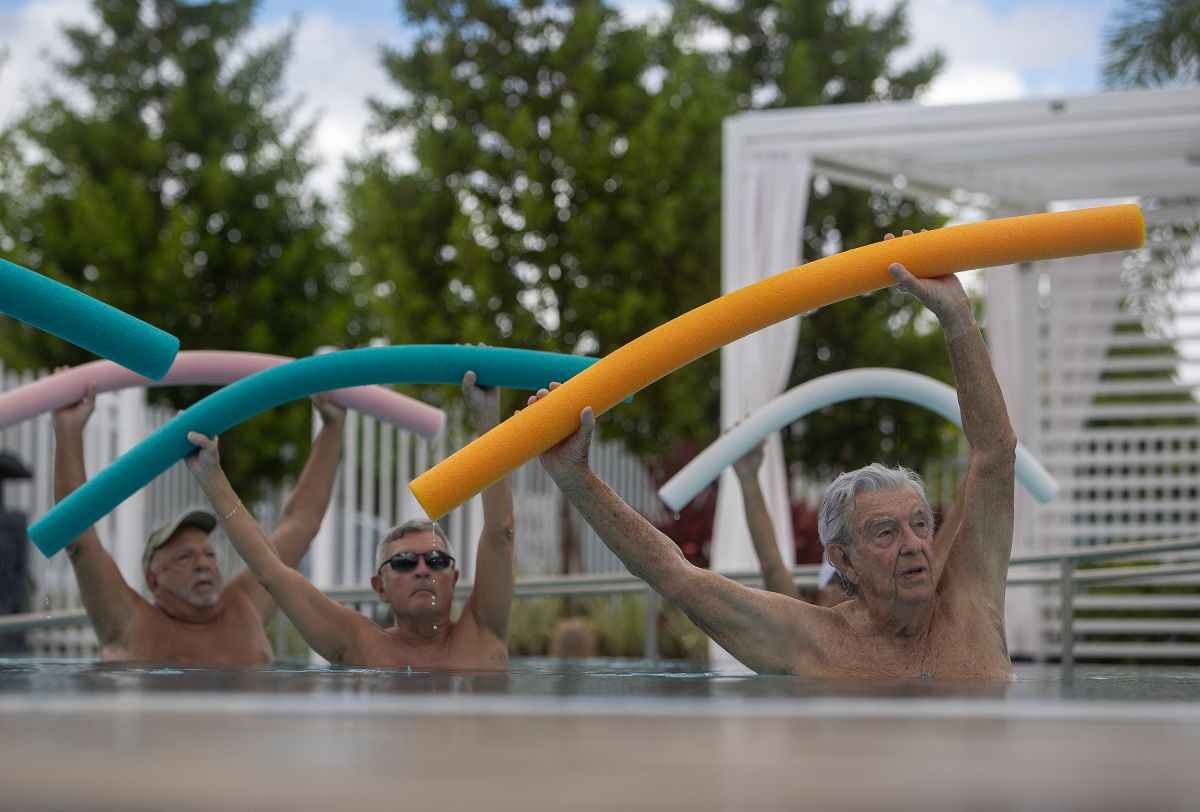 Foto:
Joe Raedle / Getty Images
The new increase in checks for Social Security Administration (SSA) programs implies, on average, an additional $ 92 per month for beneficiaries.
Estimates suggest that the above would translate, on average, into checks of between $ 1,565 and $ 1,657 per month.
The agency confirmed this week that the 5.9% increase in profits from January 2022 it will impact about 64 million people.
For Supplemental Security Income (SSI) recipients, the increase in payments to approximately 8 million will begin on December 30, 2021.
The office clarified that some people receive both Social Security and SSI benefits.
The annual increase is awarded under the COLA or cost of living adjustment. The measurement seeks that Social Security beneficiaries have the income needed to deal with inflation and the increase in the cost of products and goods.
"The purpose of the COLA is to ensure that it does not reduce the purchasing power of Social Security and Supplemental Security Income (SSI) benefits due to inflation. The COLA is based on the increase in the percentage of the Consumer Price Index for Urban Salaried Workers and Administrative Workers (CPI-W), from the third quarter of the last year that a COLA was determined until the third quarter of the current year. If there is no increase, there cannot be a COLA, "the SSA explained on its website.
The annual automatic update has been done since 1975, after the US Congress enacted the provision as part of the 1972 Social Security amendments. Before 1975, benefits were only increased when Congress enacted special legislation.
Experts have warned that although next year's increase is the highest since 1982, the amount is not enough to respond to the economic crisis that retirees are struggling against.
Social Security recipients have lost 32% of their purchasing power since 2000, according to a study by The Senior Citizens League.
On the other hand, while the annual adjustments have increased payments by a total of 55%, the routine expenses of the beneficiaries of the programs have increased by about 105%.
Additionally, retirees aged 65 and over will have to deal with Medicare Part B increases starting next year, which will also affect your finances.
The SSA announced that information about changes to Medicare and deductions from Social Security benefits will be available later on medicare.gov.
"For Social Security beneficiaries who receive Medicare, Social Security will not be able to compute the new benefit amount until the new Medicare premium amounts for 2022 are announced," said the entity.
It may interest you:
Experts predict that Social Security beneficiaries will not have more money left over with a new increase of 5.9%

eldiariony.com
Eddie is an Australian news reporter with over 9 years in the industry and has published on Forbes and tech crunch.