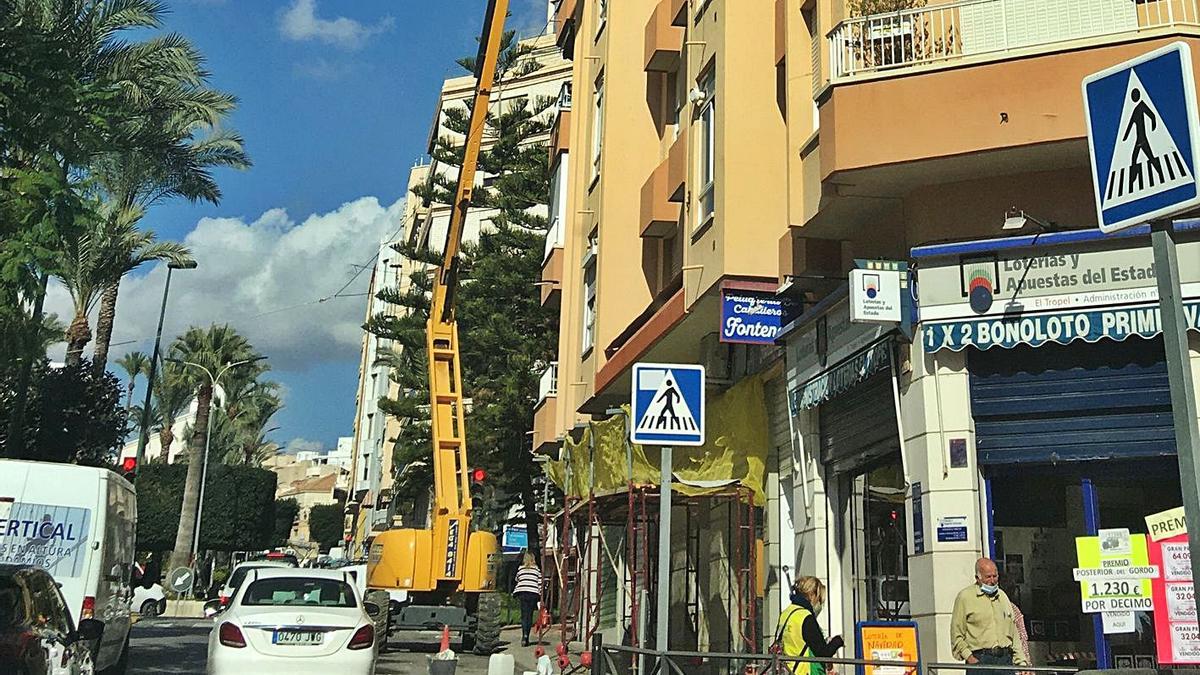 Last October has confirmed the trend of hiring crisis registered in Crevillent in the last year, according to the data of the Workers' Commissions union, extracted from its report on "Affiliation to Social Security in the Comarcas: Vinalopó-Vega Baja". Although the number of hires rose by 135 people last month in Crevillent, this growth has been totally insufficient to improve the global percentages and the carpet town continues to have 483 hired less than a year ago.
In percentages, the Social Security affiliation in Crevillent has fallen twice that in Elche Y more than five points above Santa Pola. The city of palm trees has 1,951 fewer hired in a year, the fishing village with 18 and Crevillent with 483. As a percentage, the drop in hiring has been 5.60% in the industrial town, 2.33% in the shoemaker and 0.23% in Santa Pola.
The data are especially negative for Crevillent if the affiliations to the Social Security of other nearby or similar towns by population or activity are taken into account. For example, Albatera has only lost 27 contracts in one year, Aspe has increased its affiliations by 88, 1.56%, Almoradí has ​​won 8 hires, Callosa de Segura 47, Catral 72, Redován 253 and Sax 38. There have been many few falls higher than that of Crevillent. In Elda, 5.12% of contracts have been lost in percentage terms, in Monforte del Cid almost 7%, San Fulgencio has decreased its contracts by 9.53%, Villena by 7% and Torrevieja by 4.90% .
22% of self-employed
Specifically, Crevillent now has 6,054 people in the General Social Security Scheme, 267 in the Agrarian, 41 in the Home sector and 1,784 people work as self-employed (22%). In total, 8,146 citizens are contributing, 483 less than just now a year ago. The figures for Elche are somewhat higher, but less serious in percentage terms. In the shoe city there are 1,951 fewer people in the different regimes, 81,939 specifically. In the General Regime there are 63,670, 1,645 in the Agrarian, 878 in the Home, 16 in the Sea and 15,730 people are self-employed (19.19%).
By regions
According to the CC OO report, the regions of Baix Vinalopó (it won 1,168 contracts last month) and Vega Baja are the ones that have lost the fewest contracts on a percentage level, compared to those of Alto and Medio Vinalopó. The global drop in the region is 2.45% in terms of hiring from October to October, in Vega Baja it has been 2.24, 3.08% in Medio Vinalopó and 4.54% in Alto Vinalopó.
Santa Pola maintains the affiliates of a year ago despite the crisis
Affiliation to Social Security in Santa Pola is very similar to that registered a year ago. According to the Workers' Commissions report, there are only 18 fewer contracts, a 0.23% drop compared to October 2019. Last month, the fishing village registered a slight increase with 5 new hires and currently the people active in the town There are 7,727, of which 4,925 are in the General Social Security Regime, 17 in the Agrarian Regime, 88 in the Home and 391 in the Special Regime of the Sea. In Santa Pola, there are currently a total of 2,306 citizens who are self-employed. This figure supposes, specifically, that 30%, three out of every ten santapoleros, work on their own account, compared to seven who do so as an employee.

www.informacion.es
Digsmak is a news publisher with over 12 years of reporting experiance; and have published in many industry leading publications and news sites.