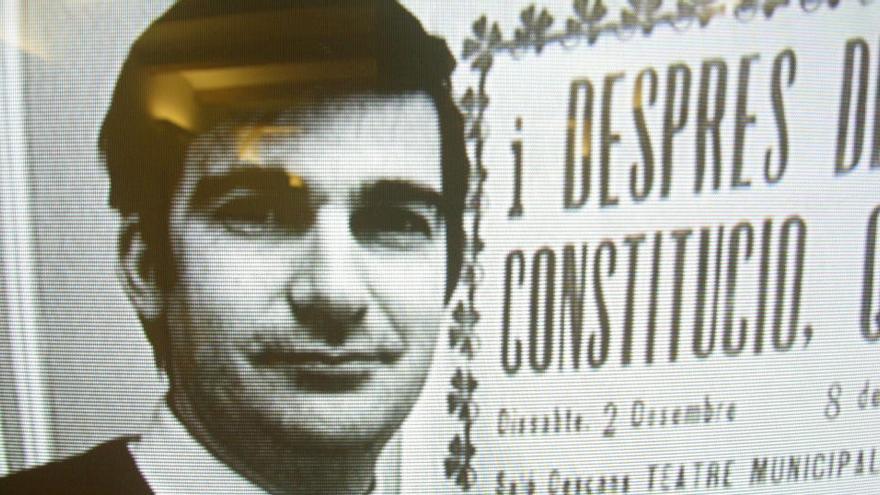 The PSC has surrendered this Saturday tribute to the former minister Ernest Lluch, assassinated by ETA 20 years ago, an act that due to the pandemic had to be virtual and in which the first secretary of the Catalan socialists, Miquel Iceta, has affirmed: "Let him know for another year that we remember him and love him."
Also the President of the Government, Pedro Sánchez, wanted to pay tribute this Saturday to the former Minister of Health and has especially highlighted his work in favor of public health in a message on his Twitter account.
"20 years ago, terrorism murdered Ernest Lluch. Today we honor your memory. Thank you for your great political work, your example and courage. Thank you for making all of you public health. With it, today the pandemic is being fought and thousands of lives are saved. Gràcies, Ernest ", the chief executive has written concluding with that thanks in Catalan.
Due to the health crisis, a succession of videos with messages from socialist leaders has been the format chosen this time by the PSC to recall Lluch's career.
Among others, the president of Congress, Meritxell Batet; the Minister of Health, Salvador Illa, and the former mayor of Donosti Odón Elorza.
Iceta has put an end to the emotional tribute through a dialogue with Lluch's daughter, Eulàlia.
"I wanted Catalan to survive, to be a very extensive, open, welcoming thing. That it could never be divided by reason of language or origin, and I think that in this I was very right," said Iceta.
The current leader of the Catalan Socialists has stressed that Lluch was "a deeply Catalan person" and he has argued that now, indeed, "identity issues have been seen to divide and weaken."
He has also highlighted the "very deep values" that guided Lluch's political action, which he put before "closed ideologies" professed by other leaders.
"He was a person who demanded dialogue and understanding," he added before highlighting that although all families miss their lost loved ones, the case of the honoree today is different, because "Lluch was a family of many."
Eulàlia Lluch recalled the "very deep ideas" that her father defended and he has assured that, if he were still alive, "he would surely try to act as a bridge" between the dissenters.
Iceta has also defended that Lluch, as head of Health, "was the right person to make a strong reform such as the Health Law".
"He was a person of very deep values ​​and a reformer, he wanted permanent improvement," he added.
Illa, who now holds the position that Lluch had, has praised the "universal and public health system for all Spaniards" for which the Catalan socialist fought, "a legacy" and "some principles" that still remain today " inspiring. "
Batet, in turn, stressed that Lluch was "promoter of dialogue and agreement as fundamental instruments to resolve conflicts "and has praised its" capacity for integration through dialogue. "
For the former minister, he added, "dialogue and commitment were not empty words but daily instruments" of his political practice.
The succession of videos of tribute to Lluch has ended with images of Iceta accompanying the family of the honoree to visit his grave.
Then, on a white background, it was possible to read some words by Lluch that define his political thought: "Socialism is to bring maximum freedom, maximum equality and maximum possible fraternity to people who live in society."
Lluch, born in Vilassar de Mar (Barcelona), was Minister of Health with Felipe González as Prime Minister and, sensitized to the Basque problem, was a defender of the negotiating path between the parties from the dialogue.
On November 21, 2000, he was assassinated by ETA terrorists in the parking lot of his home in the capital of Catalonia when he was returning from teaching his classes at the University of Barcelona.



www.informacion.es
Digsmak is a news publisher with over 12 years of reporting experiance; and have published in many industry leading publications and news sites.