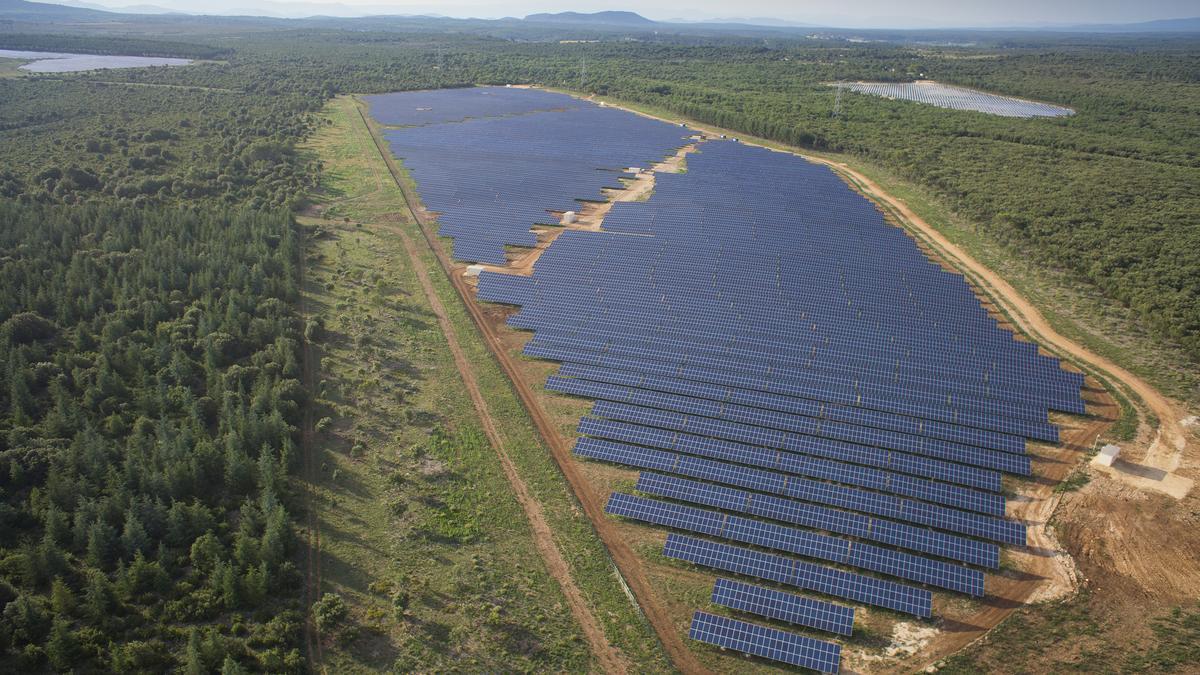 SunTechnics, a leading company in renewable energies and pioneer in sustainable development, enters into a collaboration agreement with the National Renewable Energy Laboratory (NREL) of the United States and in 2022 will have the most advanced technology in the world in ultra-efficient solar modules.
This collaboration agreement between SunTechnics and the NREL consists of the development of solar modules that incorporate nanotechnology with solar cells containing 143 layers less than human hair thickness.
Prior to the development of this novel technology, a rigorous research work This scientific research culminated in the publication by the NREL in the prestigious journal Nature Energy of the article Six-junction III – V solar cells with 47.1% conversion efficiency under 143 Suns concentration, in which it is determined that with this novel technology more than 47% energy efficiency is achieved.
This new technology was initially designed for the aerospace market and, therefore, was not available for photovoltaic self-consumption facilities due to its high production cost. Thanks to the collaboration agreement between both entities, it has been achieved lower manufacturing costs, which will allow the technology to be within the reach of the self-consumption, achieving high efficiency cells at a competitive price.
This new development will allow accelerate the transformation of the fossil fuel model, building the foundations of the energy landscape of tomorrow through research and innovation, without losing focus on economic growth.
«This collaboration agreement means increasing the solar efficiency of the modules by more than 47%, which allows us to continue positioning ourselves in the photovoltaic market as a benchmark company, always committed to quality, excellence and innovation. focusing on a conscious business model based on sustainabilitySays Victor Pastor, CEO of SunTechnics.
On the other hand, SunTechnics, in its eagerness to incorporate new clean technologies and energy systems that are sustainable, studies start a cooperation agreement with HUB Energy Consulting to obtain CO2-free energy.
The aim of this new project is to incorporate modules that use fuels from an already patented combination of oxygen, hydrogen and nitrogen, considerably reducing CO2 levels. Main benefited of this agreement will be the industrial cluster companies, since they will be able to comply with the protocols and legislation imposed on the reduction of polluting gases, which will allow them to be aligned with the Sustainable Development Goals (SDG) set by Europe for 2030.
Alicante company
The Alicante SunTechnics has been developing its activity in the field of renewable energy since 2004, where it began its journey in the national market and soon underwent a process of expansion towards international markets, leading to large-scale projects in countries such as Germany, Chile, Switzerland, France, Holland and Saudi Arabia.
Initially, the company was developed by the hand of the German multinational SunTechnics belonging to the Conergy group. During its journey, and due to the demanding Spanish market, SunTechnics focused its efforts on carrying out photovoltaic installations, becoming in 2006 in the company with the highest installed power, title recognized by SunTechnics (Conergy) and UNEF (Association of the Photovoltaic Industry).
SunTechnics is currently positioned as a leading and benchmark company in its sector, whose strategic pillar is R + D + i, environmental improvement and sustainability. It has a extensive experience providing solutions to companies that have a high industrial consumption.
This year 2021, SuntTechnics will start big three Projects of solar gardens in the province of Alicante in the regions of Bajo and Medio Vinalopó, thus reinforcing its leadership within the Renewable Energy sector.
For more information you can check their profiles on social networks at Facebook, LinkedIn e Instagram, as well as finding them on the phones: 683 50 62 71 or 865 66 08 31.



www.informacion.es
Eddie is an Australian news reporter with over 9 years in the industry and has published on Forbes and tech crunch.