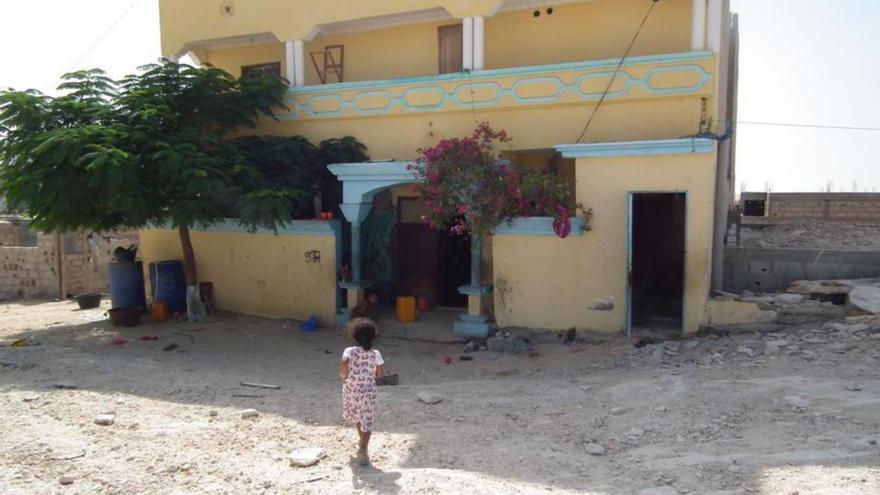 Very grateful for the help provided when Emeyah had to be brought to Spain, the heads of this NGO based in Elche are now requesting support for a project that the pandemic stopped but has not managed to stop: giving a future to the children of the Mauritanian orphanage where Nad's Childhood president has been collaborating for almost a decade. Rosa Marhuenda explains that "what we want with this workshop school is to give all the children of the orphanage an opportunity, a self-sufficiency that can provide them with the necessary resources to live. And this is where we need the support of our neighbors. Solidarity cannot wait any longer.
The NGO has already closed the shipment of a container «that we have been preparing for a long time with everything necessary to create this sewing school-workshop and that the pandemic led to the bottom and now we go back with more enthusiasm if possible. We need to pay high customs fees, duties, land and sea transportation. For what amounts to a total of 5,000 euros. But together we are going to achieve it. If we meet this challenge, it would be the last push to finish a long-term project that is about to see the light of day », highlights Marhuenda, who offers a link on the internet to make donations: https://www.migranodearena.org / challenge / sewing-a-future
Infancia de Nad is a non-profit organization based in Elche, whose performance objectives are well defined. It is committed to helping children at all levels, "but always creating pillars that accompany minors in all stages of development and learning, until they can finally acquire an experience that allows them to be independent and financially self-sufficient. Much more so now, that we have seen how difficult it is to overcome a pandemic in these countries, "says the president. Marhuenda explains that "Mauritania is a very poor country. It is located in the middle of the Sahara desert. Malnutrition is the main condition of abandoned babies that arrive. Many of them, after the months are adopted by Mauritanian families; but others do not. And those minors are the ones who stay in the Orphanage forever.
From NGO Infancia de Nad, «we believe in professional training as a means of individual, collective and social development. The best way for minors in exclusion, such as those who live in Nad, can have a training that allows them to professionalize and become self-sufficient. The person in charge of this orphanage is Aichetou Diallo, "a charming, wonderful and adorable woman. What am I going to say about her, when she has been more than my sister in my long stays in Nouadhibou, Mauritania. She runs the Nourricer Aichetou Diallo (NAD) orphanage. From a very young age, he knew that his life was going to be dedicated to caring for homeless children. And after much struggle, he created this service, where he takes care of and takes care of the excluded and abandoned children who arrive ", remarks the head of the NGO.
The problem is: "How do you give a future to these children who have not been lucky enough to find a family? The Mauritanian State does not provide aid of any kind, the minors grow up, the children begin to look for life on the street, the girls, the most affected in this situation also go out on the streets, they begin to prostitute themselves in exchange for candy, candy, multi-coin, they contract HIV, they are raped, they marry or marry them, and their childhood is over. And that is what we are also looking for in the whole orphanage. A self-sufficiency that will provide them with the income from the work carried out in the workshop ", concludes Marhuenda.
76 minors from Chernobyl in foster care this summer
This NGO from Elche also carried out this summer a project aimed at minors in Ukraine, affected by the Chernobyl nuclear disaster. A program «with which, even with the borders closed, we managed to ensure that 76 minors spent an unforgettable summer, in foster homes for families throughout Spain, with good nutrition, medical check-ups, dental treatment, and in one case, a surgery to a minor one ", explains Marhuenda. Given the success of the program, the NGO is going to repeat it this Christmas with at least 68 minors.

www.informacion.es
Eddie is an Australian news reporter with over 9 years in the industry and has published on Forbes and tech crunch.