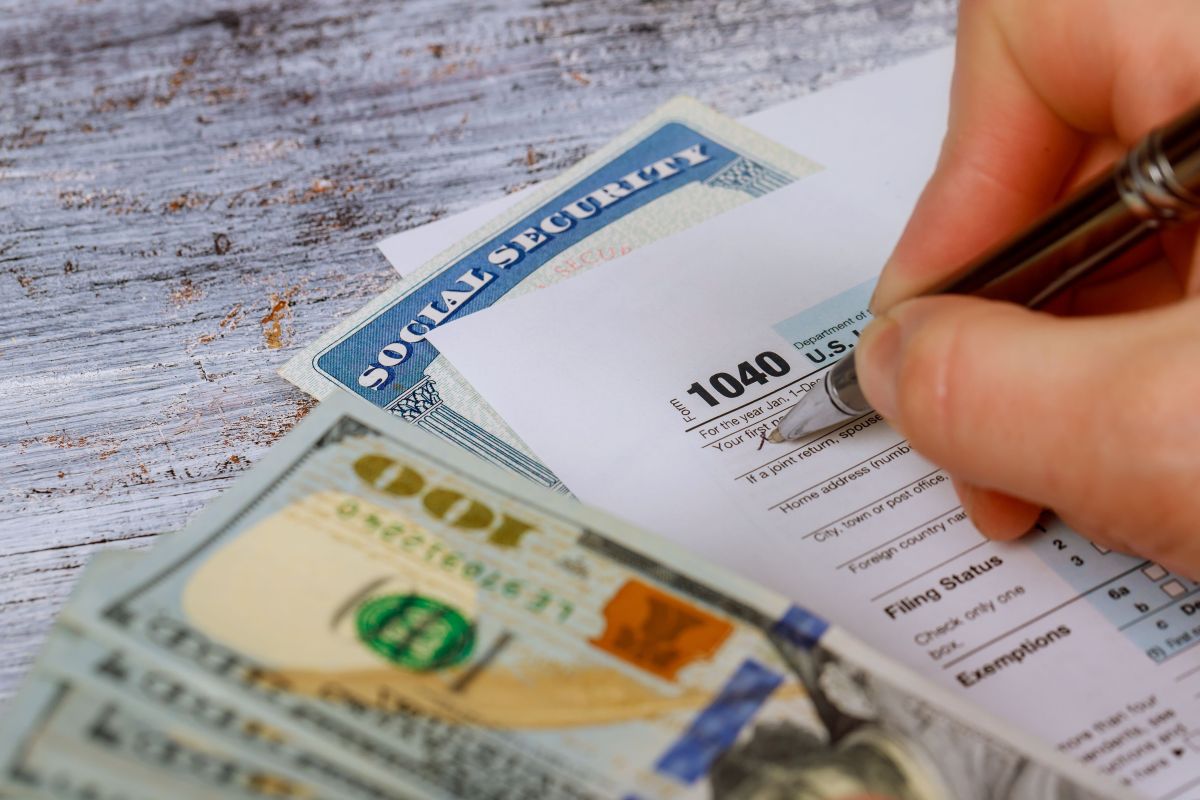 Although the Internal Revenue Service (IRS) will automatically calculate refunds for exemption of $ 10,200 in unemployment tax payments; in some cases, eligible individuals must submit an amended return to the agency.
In cases where taxpayers are eligible for certain tax credits, the IRS clarified that some recipients must update their tax information.
"Adjustment to any Earned Income Tax Credit (EITC) without qualifying children and the Refund Recovery Credit is done automatically as part of this process. However, some taxpayers may be eligible for certain tax credits based on unclaimed income on your original return, such as the EITC for your qualifying children. If so, they must file an amended tax return if the updated adjusted gross income amount makes them eligible for additional tax benefits, "the IRS explained.
IRS will notify taxpayers by mail of refund under unemployment tax exemption
The IRS will send taxpayers a notice explaining the adjustments within 30 days of receiving any refund. Taxpayers should keep this notice in their files, the entity recommended.
This Friday, the IRS reported through its website that it sent more than 2.8 million refunds this week under this concept.
Regarding the need to file an amended return to receive the benefit for the $ 10,200 exemption under the Biden Administration's "American Rescue Plan", the agency added: "Taxpayers who have qualifying children and who become EITC eligible after the exclusion is calculated may have to file an amended return to claim new benefits. The IRS can adjust tax returns for those who are single with no children and who are eligible for the EITC. The IRS can also adjust the tax returns where the EITC was claimed and qualifying children were identified. "
IRS has reviewed more than 3.1 million tax returns for exemption of $ 10,200
Until now, the IRS has reviewed more than 3.1 million returns as part of the corrections process to send refunds to whom it may concern.
In some cases, the agency will apply the overpayment under the exclusion to cover other outstanding debts, either with the IRS, child support, among others.
"The IRS's efforts to correct overpayments of unemployment compensation will help most affected taxpayers avoid filing an amended tax return. So far, the IRS has identified 13 million taxpayers who may be eligible for the adjustment. Some will receive refunds, which will be issued periodically, and some will have the overpayment applied to taxes owed or other debts. For some, there will be no changes, "said the IRS in this week's press release.
Under the third stimulus bill but first under the Biden government, taxpayers can exclude up to $ 10,200 from paying unemployment compensation taxes received in 2020. "The $ 10,200 is the maximum amount that can be excluded when calculating taxable income; it is not the amount of refunds ", clarified the collection office.
Marriages can exclude up to $ 20,400 under new provision
Taxpayers who earned less than $ 150,000 in modified adjusted gross income they can exclude part of unemployment compensation from their income or up to $ 10,200 per person. This means that they do not have to pay taxes on that part.
In the cases of married couples filing jointly, they can exclude up to $ 20,400 in unemployment taxes or $ 10,200 each.
"If you and your spouse file a joint return and your joint modified AGI is less than $ 150,000, you must exclude up to $ 10,200 of your unemployment compensation and up to $ 10,200 of your spouse's unemployment compensation," the IRS reported.
It may interest you:

eldiariony.com
Eddie is an Australian news reporter with over 9 years in the industry and has published on Forbes and tech crunch.