Few parts of Europe's largest shantytown speak so clearly of the past 12 months as Luisa Vargas' sparse, orderly, and dark room across the street.
A thin curtain hangs from a window cut into the wooden wall to let in a little light, the bookshelves support the soot from the candles, and a wood-burning stove crouches near the door, the chimney breaking through a damp crust of the ceiling. . A large television sits desolate and powerless, its place usurped by a portable model perched on a child's chair and powered, in carefully rationed sessions, by a car battery.
In one corner is the small table where Vargas' eight-year-old son tries to do his homework by the light of a mobile phone. But it is difficult for him to concentrate. Like everyone in sector six of Cañada Real, which is a half hour drive southeast of Madrid city center, you are struggling to cope with the endless frustrations and daily indignities of living without electricity for a whole anus.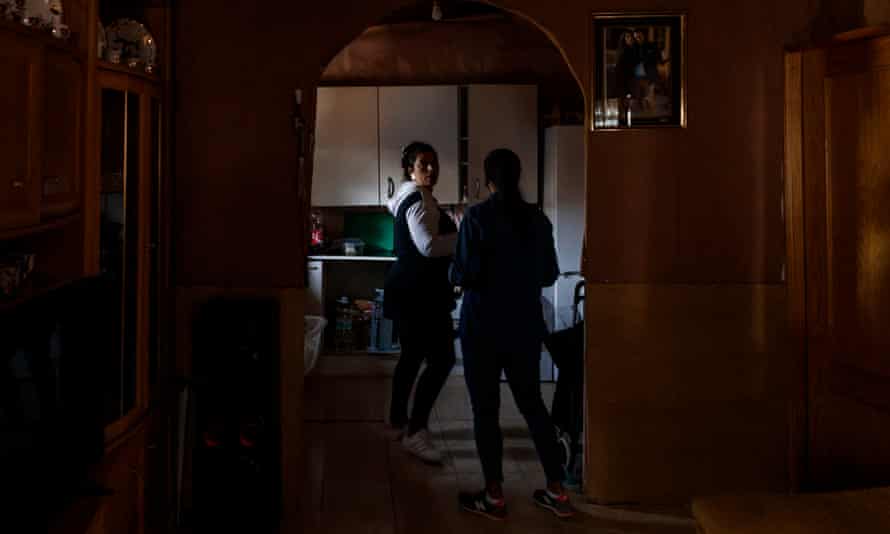 "Somehow you die," says Vargas, a 39-year-old Spanish Roma woman who has lived here with her family for the past 11 years. "You are cold and you have skin problems. Everything is wrong. "
Power to sectors five and six, which account for more than half of the Cañada Real's 14km stretch, and which house 4,500 people, was cut off in early October last year. Three months later, Storm Filomena arrived, bringing the heaviest snowfall in Spain in decades, froze water pipes and pushed the powerless population of La Cañada to the limit of resistance.
The regional government of Madrid, one of the five authorities that share different degrees of responsibility for the informal settlement, blames the continued lack of power on the illegal marijuana plantations in La Cañada, which, it says, put a strain on the electricity grid. so big that it shuts down just for security reasons.
The energy provider, Naturgy, offers its condolences to the people of sector six, but says that "heavy and irregular use" is collapsing the grid. It also points out that it only has three registered clients in sector six; the rest are "illegal connections".
Today's sky may be a brilliant blue and the temperature 20 degrees at noon, but the mornings in the Cañada are turning cold, winter awaits behind the scenes and the ravages of Filomena are fresh in everyone's memory.
Little has changed on the ground since last December, when a UN expert group warned the Spanish government that the lack of electricity "Not only does it violate the right of these children to adequate housing, but it is seriously affecting their rights to health, food, water, sanitation and education."
Loubna El Azmani, community worker with the socio-educational Barró Association who lives with his family in sector six, says that existence in the Cañada Real has turned 180 degrees in the last 12 months.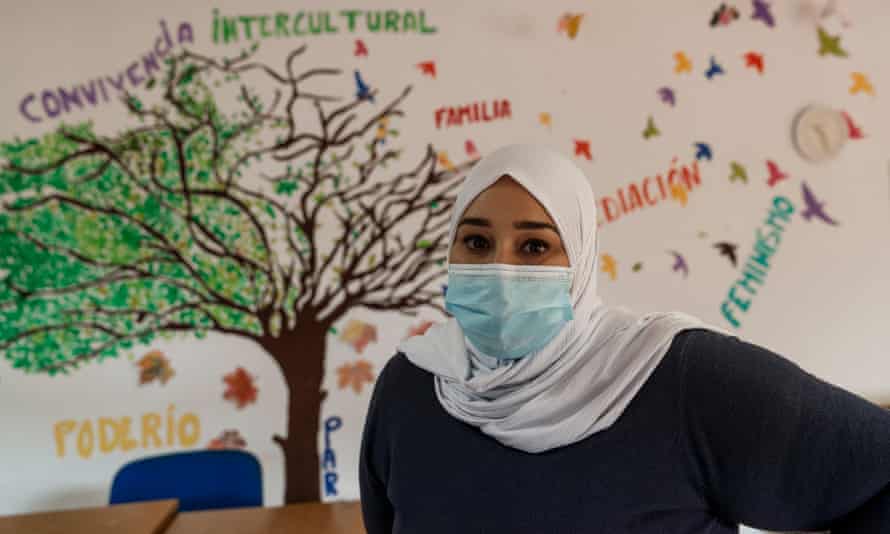 "We have had to totally rethink our houses because we cannot use our refrigerators or ovens," he says.
"Even in sector six, there are big differences between families; some people have managed to get generators and have installed solar panels. But there are also people with large families, who have minimal income and cannot afford anything but candles.
People, he adds, are not going through all this because they want to, "they are going through everything because they have no other option."
Few in the sector are fighting as hard as its 1,200 children. Parents say that some of their sons and daughters wet the bed because they are too afraid to get up to go to the bathroom in the dark. Others worry about being victims of going to school without washing and with dirty clothes. Some get almost constant colds due to their living conditions. Some are dropping out of school because of the stigma they carry because of where they live; all the talk about the marijuana plantations and all the rhetoric about the alms-dependent communities has leaked from the adults to their children.
"Education is very important to us, but this year, absenteeism has increased by 70%," says Azmani.
"Kids are being bullied, people are saying things like 'Oh look, they're trying to get everything for free.' We are seeing a deterioration in the grades they are getting because they are simply losing their will. They are suffering ".
Azmani does not deny that there have been marijuana plantations in La Cañada, but says they give authorities a convenient excuse to demonize and ignore some of the most vulnerable and marginalized people in Spain.
"We have been fighting for a year to get energy back: we want to pay for our electricity," he says. "Why don't we have that right? We are 15 km from Madrid, so why can't we have energy like a normal neighborhood?
Azmani does not understand why the children of La Cañada are made to pay for the "sins of their parents". Nor does he believe that the authorities would allow a rich Madrid neighborhood, like Salamanca, languish in darkness for a year if drug plantations are discovered. But the majority of those who live in Salamanca, it goes without saying, are neither gypsies nor Moroccans.
Despite the tainted name of the area, and despite the traffickers and heroin addicts, and the power lines crawled with intermittent cables, Azmani is proud to be from La Cañada, which has been home to thousands of families over the years. last 50 years.
"If people keep talking and talking about the bad, where are we going to end up? Sector six is ​​six kilometers long; only a kilometer of that is illegal material. The rest are normal people trying to live. But now there are kids from here who are studying at the university and they don't want to tell people where they are from ".
One of the biggest problems facing the informal settlement is the fact that it falls into many cracks and between multiple stools: the Community of Madrid, the central government delegation in the region, the Madrid City Council and two other nearby municipalities. .
The Spanish government has responded to pressure from the UN by creating an inter-ministerial working group to oversee the response to the situation in La Cañada. Its delegate in the Community of Madrid, Mercedes González, says that the pact signed by the interested parties four years ago must be respected so that in the next three years the entire sector six is ​​demolished and its inhabitants are accommodated in another place.
The regional government and the Madrid City Council are working together to find new homes for the people of sector six, but they say the task is complicated. To date, 130 families have been relocated. Over the next two years, they hope to relocate another 170, which will mean that a third of the 900 families in need of new housing will have received new accommodation.
A spokesperson for the Madrid regional government says lessons have been learned from Storm Filomena, and that help will be available to anyone in need during the winter.
"We have spoken with the relevant councils and any family that has problems during the winter, such as the lack of electricity, will be able to access emergency places," he said. "There will be centers or hotels where they can spend a few days. They will be open to anyone who needs them. "
Hana Jalloul, a former Secretary of State for Migration and now a deputy for the opposition Socialist Party in Madrid's regional parliament, says political differences should be put aside and the focus should be firmly fixed on children.
"We all have to sit down at the table and see how all the authorities can participate," says Jalloul. "Everything must go hand in hand and there must be a solution, and not a political struggle, for the good of all families. They are the priority. Children here are more important than anything else. "
It also suggests that solar panels could be provided to those without electricity and tablets to children, as happened during the pandemic, to ensure they can keep up with their studies.
However, some of the older residents of the Cañada have already given up hope. Manuela, whose children grew up and left, and whose husband died last year, spends her days sitting on the side of her path in her widow's undergrowth.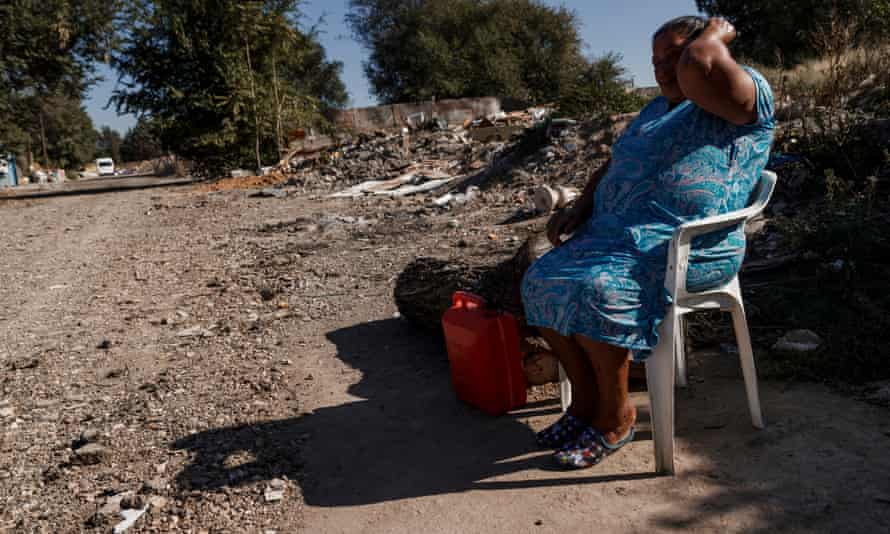 She and a friend, a fellow widow, converse, sympathize, and chase flies away as chickens peck among mounds of brick and concrete that were once homes.
None of the women are eligible for rehousing and they also do not know what will happen when the area is finally demolished.
Manuela says that she is not asking for a palace or a mansion in La Moraleja, where Madrid's business and football aristocracy live and play. Just a roof, a room and a bathroom.
"There is no electricity here; there's nothing, "she says. "I live like a dog in the street."
As winter approaches, Luisa Vargas and her family count down the days until next February, when they have been promised a new home elsewhere in Madrid.
"But that still means we will have to spend another winter here," he says. "We have nowhere else to go. We just have to try to wait here. It's going to be very cold and there is no firewood. "
Is there something you will miss about La Cañada when you finally leave? Vargas answers the fatuous question with a laugh. "No. Nothing at all."

www.theguardian.com
George is Digismak's reported cum editor with 13 years of experience in Journalism