Mark Zuckerberg announced this week the renaming of its creature, Facebook, in a dystopian presentation in which it announced that, from now on, the company will be called Meta. The genius who created the social network – with other colleagues – from a room in a Harvard university residence, walked his robotic appearance through the virtual fantasy worlds – the metaverse that inspires the new name of the company – with which he wants to execute the next technological and social revolution to – paradoxically – «bring people closer together».
Zuckerberg was delighted to close the Facebook door and open Meta's, full of avatars, incredible experiences from solitude accompanied by your 3D glasses, impossible scenarios
and endless opportunities. It is possible that in Zuckerberg's obsession with the metaverse – he has been at it for a long time and announced the change of focus of the company already this summer – and in the name change it helps that Facebook is a deteriorated brand.
The Facebook-social network is a nuisance of Zuckerberg's appearances in Congress, leak scandals and accusations of monopoly and, above all, of becoming a toxic and harmful space for its users and democracy.
Ideological extremes
One of the most common criticisms of Facebook is that it does not do enough to prevent disinformation – politics, events, pandemic – and polarization (the two often go hand in hand) from spreading on its social networks. Almost at the same time as the recent revelations of the 'Facebook papers' They question whether this platform is suitable for accessing credible information, media projects arise to confront the power of this social network. And they do it from ideological extremes. At the same time that the accusations against Facebook and Zuckerberg based on the documents leaked by Frances Haugen, a former company executive, George Soros and Donald Trump They have fueled their own media adventures.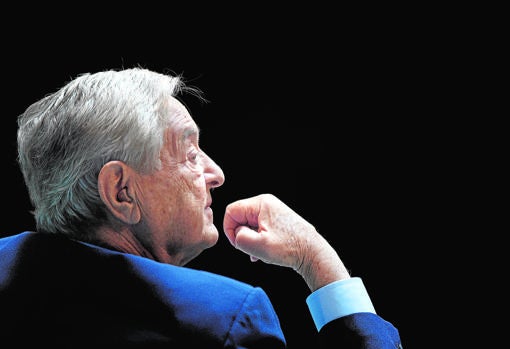 Soros's, global champion and funder of progressive causes, is called Good Information Inc. He has the main endorsement of another leftist billionaire, Reid Hoffman, one of the founders of LinkedIn and an investor in many successful tech companies when they were taking their first steps, from Airbnb to Facebook itself (he made the first meeting between Zuckerberg and investor Peter Thiel possible and also put in money when he was a 'startup') .
The company, presented this week, is defined as «A civic incubator that invests in new business models and smart solutions to combat misinformation wherever it occurs by increasing good information online.
Much of what Good Information will do will be put money in local media and in others of new creation. But, in the announcement of its creation, it also warns that there is "an urgent need for regulation of social media platforms" and that it is necessary to "invest in new models that value more offering truth against 'clickbait' to communities through those that serve "and" protect democracy against profits. "
In a undisguised allusion to Facebook, ensures that "disinformation orchestrated, fed and amplified by biased algorithms is the greatest threat" to democracy.
Progressive causes
Hoffman, Soros, and other billionaires finance it, but in front will be Tara McGowan, a Democratic Party strategist who until now did something similar at Acronym, an organization that created media and technological solutions for progressive causes. For example, the investment of one hundred million dollars in a digital campaign to defeat Donald Trump in the 2020 elections. Or also the financing of Courier Newsroom, which had a network of seven news 'websites' in hinge states – those that decide the elections – and that he had to face a complaint before the electoral authorities to consider himself more a political committee than a news outlet.
"If I could have done things differently, it would have been more transparent", McGowan has now assured Axios. The project manager says its "transparency" is now demonstrated by the revelation that people like Soros and Hoffman are behind it.
McGowan has argued that Good Information will not be ideologically biased and that conservative editorial line media will be financed as long as your information is based on facts. But among the promoters there are only names involved in the Democratic party or in progressive causes.
According to the data presented by Good Information itself in its presentation, 96 million Americans believe that the Democrats stole the election from Trump and that 185 million Americans don't trust traditional media. That is the breeding ground that explains the pull that another actor interested in covering the ground burned by Facebook may have.
News and entertainment
A few days before knowing the launch of Good Information, Trump presented his: Trump Media & Technology Group, which includes a social network and an audiovisual content platform, which will come later, with news, entertainment and podcast. The president who inaugurated his stay in the White House with lies about the number of people who attended his inauguration, who managed to impose the term 'fake news' for any information that was not beneficial to him and that accumulated exaggerations, falsehoods and inaccuracies in his time in power, he has baptized the social network as Truth Social (Social Truth).
Trump has threatened to create his own social network since he was left without his main megaphones due to the suspension of his accounts by Twitter, Facebook and Instagram after the assault on the Capitol in January this year. His first attempt to recover his digital voice was with a blog, which ended in fiasco, and now he is trying to do so with this social network, which is expected to start operating in November in its beta version and in full at the beginning of next year. .
"We live in a world where the Taliban have a presence on Twitter, while your favorite American president has been silenced. It is unacceptable, "defended Trump in the presentation, in a criticism with which many in the US agree.
«For me, this project is much more than politics. He is going to save our country, "said the former president this week, in a statement in which he spoke of censorship for a «Small group of cocky grumpies and self-appointed referees to decide what each one can think, say, share and do. Nowhere is this censorship more dangerous and blatant than on social media, the public square of our time.
Trump acknowledged that standing up to the power of big tech in this field is very difficult. «I realized that I may be the only person in America with the megaphone, the resources, the experience and the desire to achieve it, "he wrote.
As soon as the launch of Truth Social was known, a survey carried out by The Morning Consult / Politico measured the reception it could have among the Republican electorate. 63 percent of the party's voters said they would register on the platforma.
Another thing is that they are going to leave Facebook, a social network where conservative voices, despite what Trump says, have flourished. If the democrats and leftist activists accuse him of anything – such as those who now make up Good Information – it is of giving wings to the political messages of 'Trumpism'. Facebook's Top 10, a Twitter account that shows every day the ten comments on the social network with the most interactions, is always taken by politiciansConservative analysts, columnists and analysts. This Thursday, for example, eight of the ten messages with the most interactions were from conservative voices, among others, Dan Bongino, Dinesh D'Souza, Fox News and 'The New York Post'.
Disinformation
The platforms supported by Trump and Soros have, despite everything, points in common. They both see the enemy in big technology. Both consider that the public is misinformed. How many Americans they no longer believe a word they hear from their leaders, media or medical authoritiesBecause the only thing they know for sure is that they don't tell them the whole story? "Trump wondered. Good Information ensures that there is a «Epidemic of disinformation» threatening "public trust."
Trump's recipe is a platform "with an unwavering commitment to protecting vigorous debate." Although it is bankrupt as soon as you read the conditions of use of Truth Social in which users are prohibited «Denigrate, besmirch or damage in any way, in our opinion, us or this website».

www.abc.es
George is Digismak's reported cum editor with 13 years of experience in Journalism