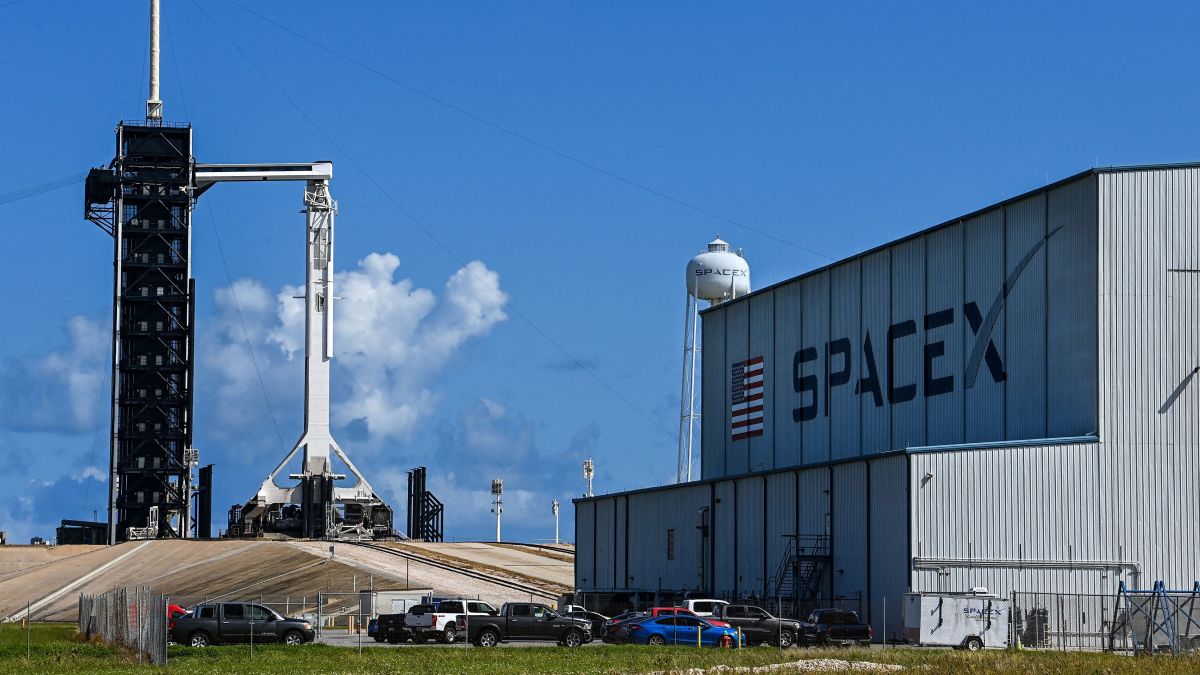 Photo: CHANDAN KHANNA / AFP / Getty Images
Today, four people, none of whom are astronauts, will travel in a SpaceX rocket. 200 feet high that will make them fly past the speed of sound and up to 27,500 miles per hour.
This mission, called Inspiration4, is the first orbital mission in the history of spaceflight to feature travelers who are all just tourists, not astronauts.
The launch is scheduled for Wednesday at NASA's Kennedy Space Center in Brevard County, Florida, although meteorologists are watching for storms that could affect the mission.
The spacecraft will fly freely for three days through Earth's orbit, circling the planet every 90 minutes.. Passengers will be able to float, powered by microgravity, and enjoy panoramic views of our planet.
To end the journey, the spacecraft will plunge back into Earth's atmosphere for reentry and land over the sea off the coast of Florida.
During the three days in space, passengers will have to share a special toilet to be used with zero gravity. The toilet is located near the top of the capsule.
There will be no showers available, and the crew will have to sleep in the same reclining seats they will be traveling in during launch.
NASA has refused to enroll non-astronauts on routine missions after the death of Christa McAuliffe, a New Hampshire school teacher who died in the 1986 Challenger disaster. Despite this, a group of millionaires they have created companies or have paid to make tourist trips to space possible.
It should be remembered that the American investment management billionaire, Dennis Tito, became the first to pay for a trip in 2001 where he had an eight-day stay on the International Space Station. After him, six other millionaires did the same. They all traveled alongside professional astronauts on the Russian Soyuz spacecraft.
The difference with today's mission is that, except for one of them, they are all ordinary people, meaning that they are not only not astronauts, but they are not millionaires either.
The trip for these people was financed by a billionaire and is estimated to cost more than $ 200 million.. The billionaire is Jared Isaacman, founder of the payment processing company Shift4.
-You may also like:
311-liter Macallan Scotch, the whiskey bottle worth nearly $ 2 million
iPhone 13: everything we know so far about the new Apple model
Taco Bell tests subscription program for you to eat tacos every day

eldiariony.com
Eddie is an Australian news reporter with over 9 years in the industry and has published on Forbes and tech crunch.