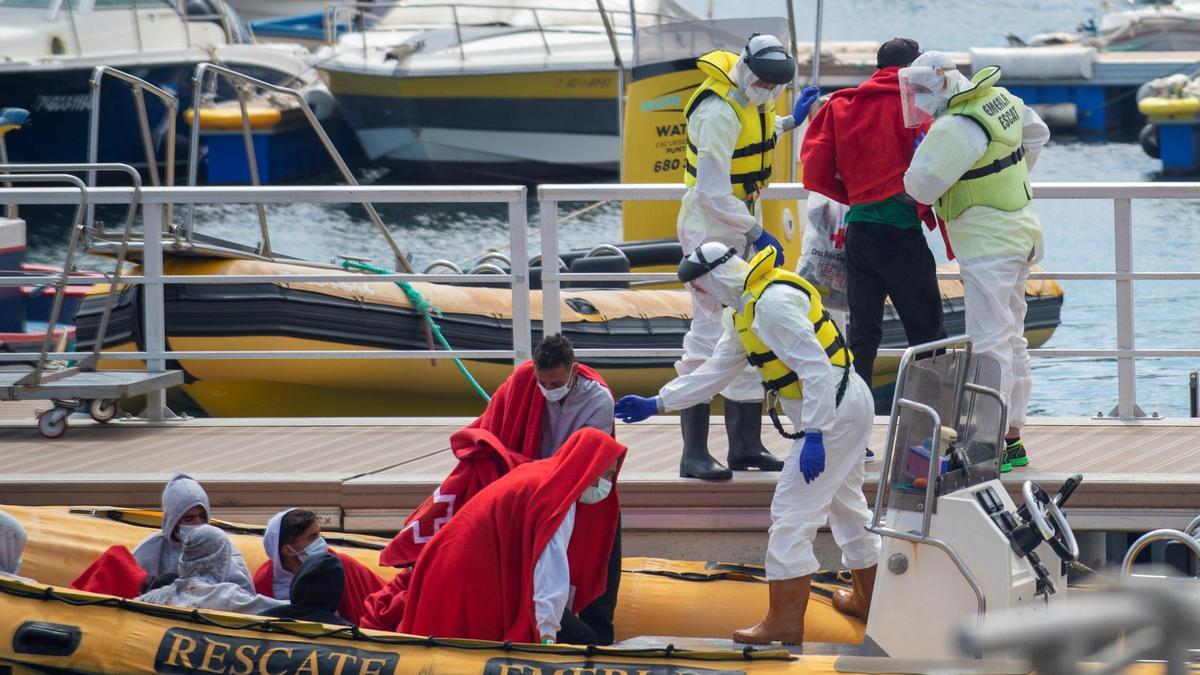 Spain and Algeria have agreed to work to open "regular" and "orderly" routes of legal immigration to Spain for entrepreneurs, students and workers while both countries jointly seek to stop the arrival of irregular immigrants coming especially from Sahel countries.
The Minister of Foreign Affairs, EU and Cooperation, Arancha González Laya, has agreed to this in a meeting held this Monday with her Algerian counterpart, Sabri Boukadoum, coinciding with the day on which the Government presented its plan to achieve a new strategic partnership with Africa and lead the EU's action with this continent.
At the meeting of the foreign ministers, both have agreed to hold in the second half of this year in Spain a High Level meeting – the eighth session – together with a meeting on energy issues, which will possibly be accompanied by another business meeting.
After the meeting, the minister has valued Algeria's work in maintaining stability and peace in the Sahel countries and in particular in Mali, where it ensures that the Maghreb country works in collaboration with Spain.
In addition, the Spanish Foreign Affairs Minister has remarked that Algeria's "strategic partner" relationship and the effective and close cooperation that both countries maintain on issues "as sensitive" as migratory flows or the fight against terrorism.
"We work together to improve the socio-economic conditions and stability of these countries to prevent an increase in illegal immigration flows through Algeria to our country ", said the Spanish minister.
For her part, Sabri Boukadoum has vindicated her country as a "solid and reliable partner" and, in addition to expressing his desire for the economic relations between the two countries to deepen, he pointed out that Algeria "has never failed to make commitments" in migration matters with Spain despite the global context and the "pressure" on facing.
In that sense, has vindicated the importance of facilitating regular "human flows" between the two countries for the control of irregular migration.
A route that, according to the Spanish minister, will be carried out in the same way that it has been done until now. "We must not change the recipe," said Laya, who has emphasized the need for both countries to fight together against immigration networks "that benefit from the misfortunes of others."
This visit, the first by Minister Boukadoum to Spain since his appointment, is for the Spanish Government a sign of the intensity of the high-level bilateral contacts after Sánchez's visit to Algeria on October 7-8 last year.
During his visit to Spain, the minister has also been received by Felipe VI, by the President of the Government, by the President of the Congress of Deputies, and by the Fourth Vice President of the Government and Minister for the Ecological Transition and the Demographic Challenge. In addition, he has participated in a public meeting organized by Casa Árabe.

www.informacion.es
Eddie is an Australian news reporter with over 9 years in the industry and has published on Forbes and tech crunch.