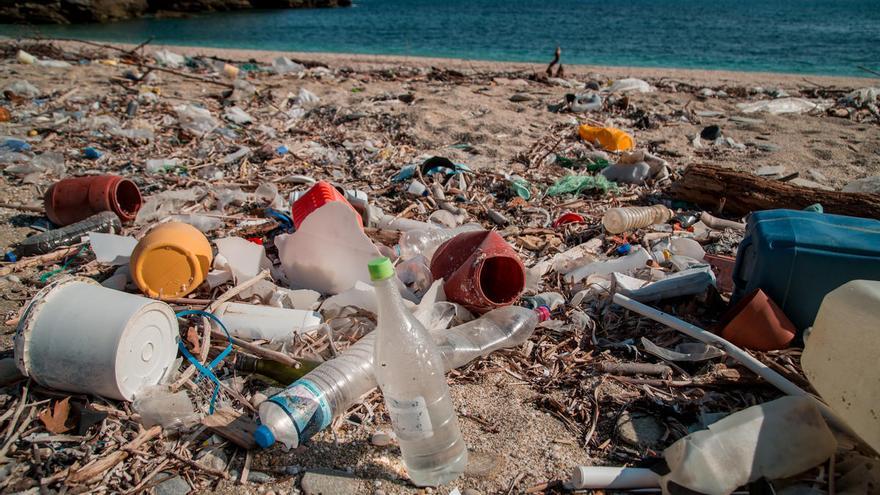 The current recycling system in Spain continues without taking off, despite the years that have passed since the implementation of the container system. The latest figures, referring to 2021, continue to show that at the current rate, Spain will not reach the minimum levels set by the European Union for several decades.
The municipal waste recycling rate in Spain in 2021 was 35%, far from the target set by the European Commission of 50% and the European Union average of 48%, according to a report on the circular economy presented by the Cotec Foundation for Innovation.
This percentage of recycling is 20 percentage points below the 55% target set by the European Union for 2025.
Cristina Garmendia -president of Cotec– regretted that in the last five years, "Spain has only had a timid advance" in reducing the use of new resources and that the Spanish economy is not being able to decouple economic growth and resource consumption.
In this sense, the report points out that In 2019, recovered materials only accounted for 10% of the total requirements, a percentage lower than the EU average (11.8%), but far from other countries such as the Netherlands (30%) or France (20%).
Spain was also far from the European objectives in the deposit of waste in landfills, which in 2019 was 54% when the EU has set that they do not exceed 10% in 2035.
For this reason, they have demanded in statements to Europa Press a "profound transformation" of the current urban waste treatment system.
They have also warned that "there is still a long way to go to consolidate the first phases of this transformation and overcome the linear model" of resource use.
They have emphasized that companies must have an important role in advancing the circular economy and that, therefore, they have two options: wait until the legislation that regulates it is in force or "see the change as an opportunity to take advantage and take a competitive leap".
Agreeing with this idea and they have warned that if the Spanish economy does not start executing the circular economy, "the country will be delayed" compared to its competitors.
The report indicates that the measures should be focused on the reparability and durability of the products, as well as recycling, the prevention of food waste, advances in eco-design, eco-innovation and greater public awareness.
Given this situation, the experts reiterate the convenience of implementing the Return, Deposit and Return System (SDDR) for containers, in order to drastically increase the recovery levels of this fraction of waste compared to current figures.
In fact, this system is included in the new Spanish Waste Law, as is already the case in other European countries, which have seen packaging recycling levels rise above 90%.

www.informacion.es
Eddie is an Australian news reporter with over 9 years in the industry and has published on Forbes and tech crunch.