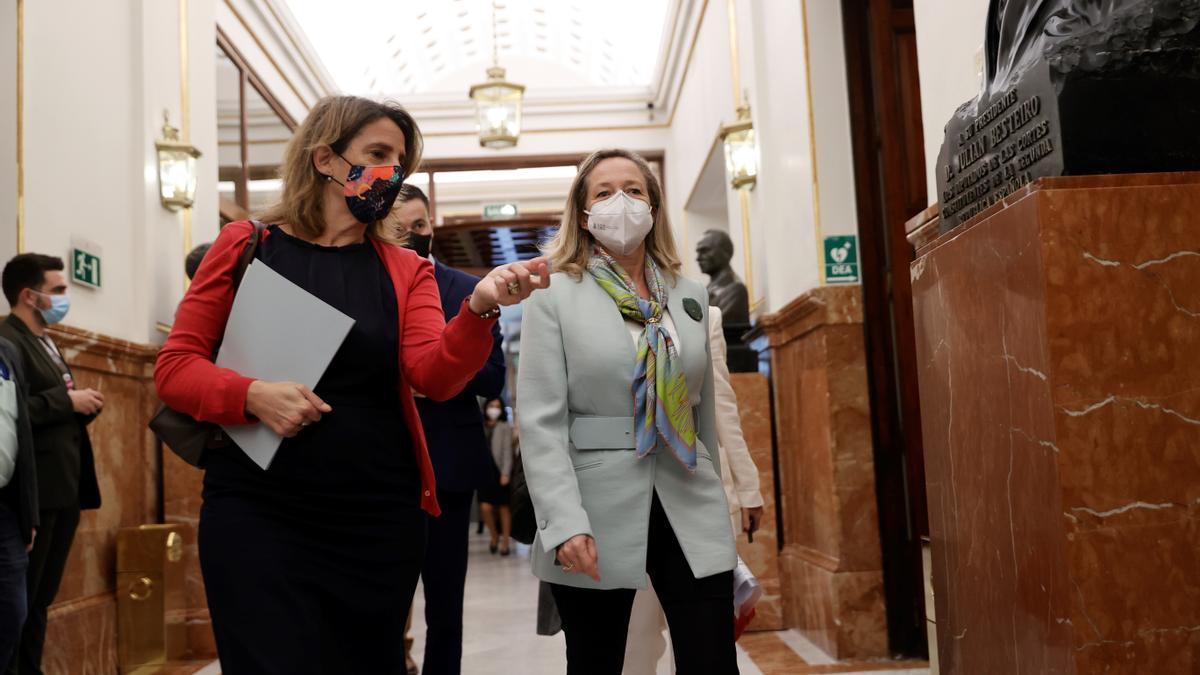 Spain has raised with the European Commission (EC) the possibility of decoupling prices from the electricity market and set a limit price for natural gas in "exceptional" situations, in a document in which it sets its position for the extraordinary European Energy Council of Ministers this Tuesday.
"In exceptional situations, Member States should be allowed to tailor electricity price formation to their specific situations," the text states, in reference to the energy mix of each country, its resources and the level of interconnections.
First of all, Spain highlights that marginal price affects future electricity signals and it has a high impact on inflation, reducing the effectiveness of the hedging mechanism.
Thus, "in extraordinary circumstances, instead of the signal of the pure marginal price (contaminated by peaks in gas prices), the price of electricity would be obtained as an average price with reference to the cost of clean technologies"inframarginal"(particularly renewables)", underlines Spain.
The price of electricity would be "directly linked to national production mixes ", according to the proposal, while at the same time protecting consumers from excessive volatilities and allowing them to participate in the benefits provided by a cheaper generation mix.
Second, Spain asks to explore the establishment of a limit price for the offers of electricity produced by natural gas, a measure that in its opinion "Requires subsequent compensation to be recovered at a later date."
On the other hand, Spain insists on its proposal on the possibility of a centralized European platform to buy natural gas, facilitating the accumulation of strategic gas reserves.
Advocates for "options contracts" for times of crisis that would be assigned to "gas producers from third countries through competitive auctions at EU level ".
Likewise, it proposes measures to prevent financial speculation in emissions markets (ETS).
Spain has circulated this document among the member states after on Monday Germany, Austria, Denmark, Luxembourg, Estonia, Finland, Ireland, Latvia and the Netherlands indicated in a joint letter that they will not support any measure that may interfere in the gas markets and electricity, as Spain claims, and discarded "a reform of the wholesale market".
Those central and northern European countries fully supported the European Commission's reading of the energy crisis and the measures proposed by Brussels and they ask for "caution" before "interfering" in the markets.
On the other hand, Spain indicates in its document that "every extra euro per MWh in the price of natural gas it represents 2,700 million euros a year in additional electricity costs for all European consumers, diverting resources from the energy transition and economic recovery, and it gets worse every day ".
According to the Spanish Government, this "Price distortion it cannot be passed on to consumers, especially in times of economic recovery ".

www.informacion.es
Eddie is an Australian news reporter with over 9 years in the industry and has published on Forbes and tech crunch.