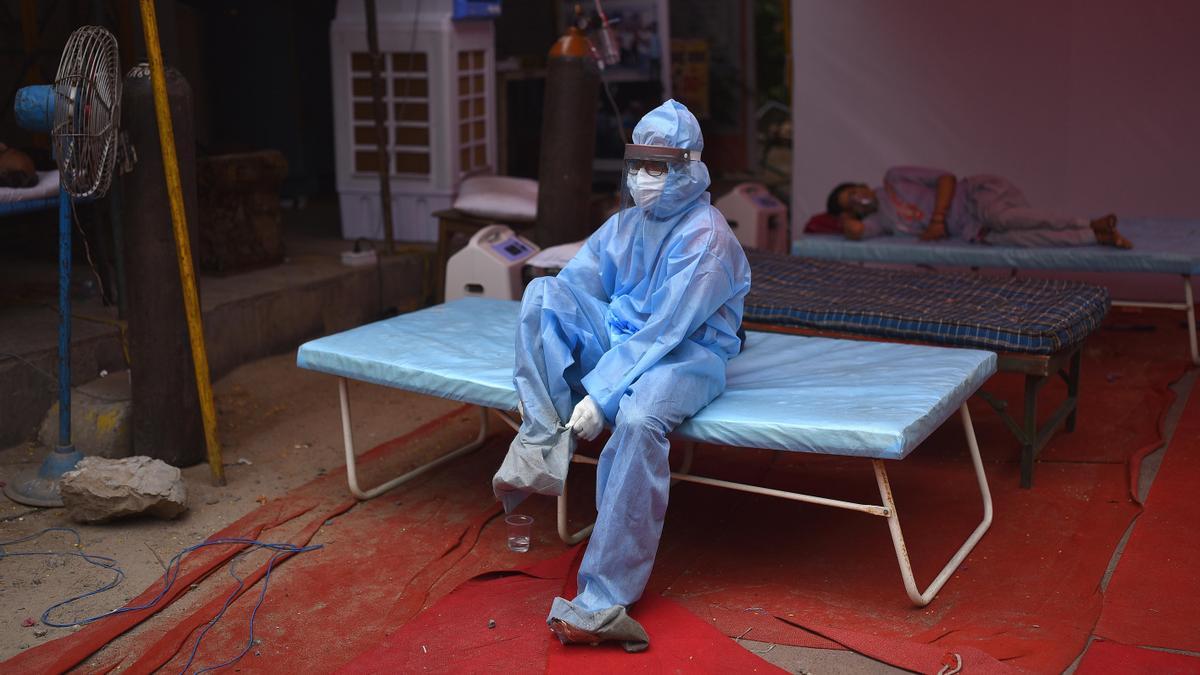 A first shipment sent by Spain with ten oxygen concentrators and 141 respirators arrived this Monday in India, a country that suffers a devastating second hello from coronavirus that has collapsed its healthcare system. "India and Spain continue to boost their relations. The shipment with ten oxygen concentrators and 141 respirators arrives from Spain. We value this support from our EU partner.", said on Twitter, along with images of the shipment, the spokesman for the Indian Foreign Ministry, Arindam Bagchi.
The Spanish shipment, which will be followed by another shipment to complete a total of 167 respirators and 121 oxygen concentrators, arrived in the early afternoon at Indira Gandhi Airport in New Delhi. The shipment left Madrid's Barajas airport on Friday on a commercial flight and arrived in New Delhi after making a stopover in Saudi Arabia, after Spain responded to the appeal for international aid made by India on April 23.
The cargo, according to the Spanish Government, will be delivered to the Indian Red Cross for distribution, and a second shipment is planned from Barajas this week.
International humanitarian aid
The response to the request for help was coordinated through the European Civil Protection Mechanism, to which they have also joined Germany, Netherlands, Denmark and Czech Republic by the EU, and the shipment from Spain also includes consumables such as filters and masks for an approximate amount of about two million euros. Of the set of material, 111 oxygen concentrators, 22 respirators and consumables have been acquired by the Humanitarian Action Office of the Spanish Agency for International Development Cooperation (Aecid); In addition, the Ministry of Health has donated 10 oxygen concentrators and 141 respirators.
To this are added 4 respirators manufactured and donated by the Spanish company Inbentus. The Secretary of State for International Cooperation, Ángeles Moreno Bau, declared before the shipment left that international cooperation for Spain and the European Union is an "ethical imperative", and that is why the Spanish Government reacted immediately to India's appeal for humanitarian aid.
India registered a total of 366,161 new cases of coronavirus on Monday and more than 3,700 deaths in the last 24 hours, a decrease in the figures after several days in a row reporting more than 400,000 infections and a death rate of more than 4,000. This drop in the number of infections and deaths comes amid a virulent second wave that keeps India at the global epicenter of a pandemic that has collapsed the health system, with a crisis due to lack of oxygen that triggered the international call for help. According to the latest official data today, India has so far received 6,738 oxygen concentrators, 3,856 oxygen cylinders, 16 oxygen generating plants and 4,668 respirators and other assisted breathing apparatus from abroad.



www.informacion.es
Eddie is an Australian news reporter with over 9 years in the industry and has published on Forbes and tech crunch.