Madrid
Updated:
Keep

Spanish journalist Tico Medina has died at 86, better known as 'Tico'. Ondas Award (1961), Andalusia Medal (2008) and Work Merit Medal (2017), 'Tico' was chief reporter in this house, ABC, and he himself was one that marked a stage of the profession and a whole generation. Two of her four children are journalists. 'Tico' worked in Mexico as a Central American correspondent for Spanish Television and the Efe agency, on private television, Antenna 3, and in headlines of the Spanish press such as 'Ideal', where it almost premiered, 'Pueblo' Y 'Hello!', where he served as editor-in-chief and until 2019 wrote a blog.
In one of its entrances recalled that, during his time as an ABC reporter, he met and greeted Richard Nixon. He was not the only one. 'Tico' interviewed, among many others, the still prince Don Juan Carlos de Borbón, a Francisco Franco, whom he visited in La Coruña; toFidel Castro in Havana, for whom – he said – was on the CIA's black list; to Salvador Dali, al Che Guevara, a Uri Geller…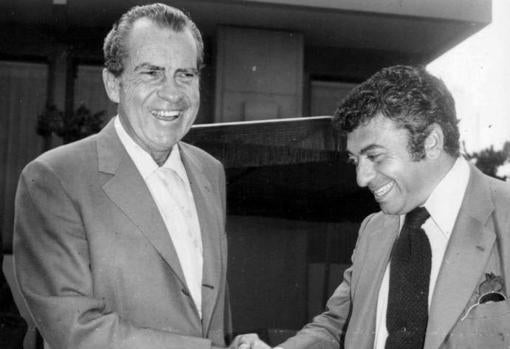 Natural of the Granada town of Píñar, for six years he could be heard on the radio program 'Herrera at COPE', where every Friday he reviewed the news of the week. Has been your partner Antonio San Jose the one who, via Twitter, has lamented his death: "Great journalist and great person." The presenter of 'Noticias' from Antena 3 Sandra Golpe has lamented the death of "teacher" Tico. He has also had words for Tico's family Rosa Villacastín, with which he worked at the end of the nineties in the Antena 3 program 'Rosa's mornings': «Teacher of journalists, a cultured man, friend of his friends».
Tico Medina, a reporter who marked an important stage in Spanish journalism, has passed away. In Pueblo, TVE, Ideal, Hola and Antena 3, among innumerable other media, he left the mark of his good work. Great journalist and great person. Rest in peace, master. pic.twitter.com/mKtLQsF3X1

– Antonio San José (@asanjoseperez) July 5, 2021
Shopping in Madrid with Perón and Isabelita
Tico, for ABC, traveled during the seventies to the China de Mao Zedong, accompanied the General Perón and his wife 'Isabelita' to a Madrid supermarket at the beginning of that same decade, walked with John Lennon, dressed as a soldier, through the desert of Almería during the filming of the movie 'How I won the war' (1967), he visited the boxer in Torrelodones (Madrid) Jose Manuel Urtain one day before his fight with Gregorio Peralta … He interviewed all kinds of characters: the also journalist Natalia Figueroa, with whom he spoke in the early seventies about his future wedding with Raphael; to the poet Josefina Manresa for the thirtieth anniversary of the death of her husband Miguel Hernández; to the former vice president of Bolivia Julio Garret Ayllón; Former President of the Philippines Ferdinand Marcos…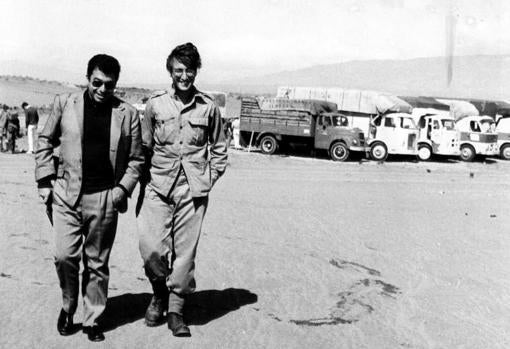 Radio, press, television … A Tico MedinaIn his almost ninety years of life, he gave time to everything: he wrote about twenty books – among them, a biography about the bullfighter Manolete– and even signed in the sixty three films for directors Pedro Lazaga Y Manuel Summers.
A proper name of TVE
Among the first steps of Televisión Española are also those of Tico Medina. He, just 23 years old in 1957, presented together with the journalist Felipe Navarro Garcia 'Yale' the first television format that combined the genre of interviews and current affairs: 'Tele-Madrid'. During the following decades, until the eighties, 'Tico' presented a multitude of programs on TVE; most from interviews, like 'Fourth dimension' (1960-1), where he spoke with the guests on subjects for which they were not known. The interview, in short, was always in the programs in which he participated, such as '300 million', where he spent five years, from 1978 to 1983. On TVE he coincided with other 'greats' such as Félix Rodríguez de la Fuente.
See them
comments



www.abc.es
George is Digismak's reported cum editor with 13 years of experience in Journalism