New Zealand Prime Minister Jacinda Ardern has said that a loophole that allowed an Islamic State-inspired terrorist to remain free will be closed with new legislation at the end of September.
The country had tried for years to deport Ahamed Aathil Mohamed Samsudeen, a 32-year-old Sri Lankan man who was shot and killed by police after Friday's attack on a supermarket in Auckland. Seven people were injured in the attack, five of them with stab wounds. Three of the injured were in critical condition at the hospital on Saturday.
Samsudeen was struggling to maintain his refugee status in New Zealand when he carried out the attack, which Ardern says was inspired by the Islamic State.
Officials had tried to detain Samsudeen in jail until his asylum case was resolved, but there were no legal grounds to do so. Instead, 30 officers watched him 24 hours a day for more than 50 days before he grabbed a knife from a supermarket shelf and attacked shoppers, yards from undercover police watching him.
The attack sparked new debate over a proposed law change currently in parliament that would turn the act of planning a terrorist attack into a crime, a legal loophole identified after the Christchurch shooting. The government has promised to speed up this reform after Friday's attack.
"We are still working to get that legislation passed before the end of the month," Ardern told a news conference. "The really helpful thing is that it has already gone through a substantial public consultation, so people have already expressed their opinion and we have not needed to rush that process. Now what we're going to do is go through that procedural process in parliament a little bit faster. "
Samsudeen had obtained refugee status fraudulently, Ardern said, and his "protected person" status prevented him from deporting him to Sri Lanka.
Ardern said the government had tried to keep Samsudeen out of the community, even considering whether he could be sectioned under the Mental Health Act, due to his history of mental illness.
"I was later informed that the preventive orders could not be used and that he had refused the psychological evaluation," Ardern said.
Talking to RNZCounterterrorism expert Paul Buchanan questioned why the act had not been used to arrest the man.
But the executive director of the Mental Health Foundation, Shaun Robinson, said the law was there to help people recover, not to be used as an interim solution to fill in the gaps in criminal law.
Statements that the act should have been used in this case equate violent activity and extremist beliefs or actions with mental illness, Robinson said.
"Extremist beliefs are not a mental illness, they are a choice that people make and are repeatedly exposed to, be it white supremacist ideologies; if they are inspired by the Islamic State. "
While Samsudeen may have had mental health issues that made him more vulnerable to radical ideologies, there are many others who act on ideologies without evidence of mental illness, he said.
"It's wrong to just combine it all. It is also incorrect to assume that if this man had received treatment for his mental anguish, it would have prevented this terrorist [attack]. "
Amnesty International said that the Samsudeen case involved civil and criminal proceedings and touched on various international conventions.
"A complex case like this should not be used to make a blanket law in the heat of the moment," said Amnesty International Aotearoa New Zealand Executive Director Meg de Ronde.
"Especially the law that has the potential to harm vulnerable people or restrict civil liberties. Big decisions should not be rushed in times of crisis. "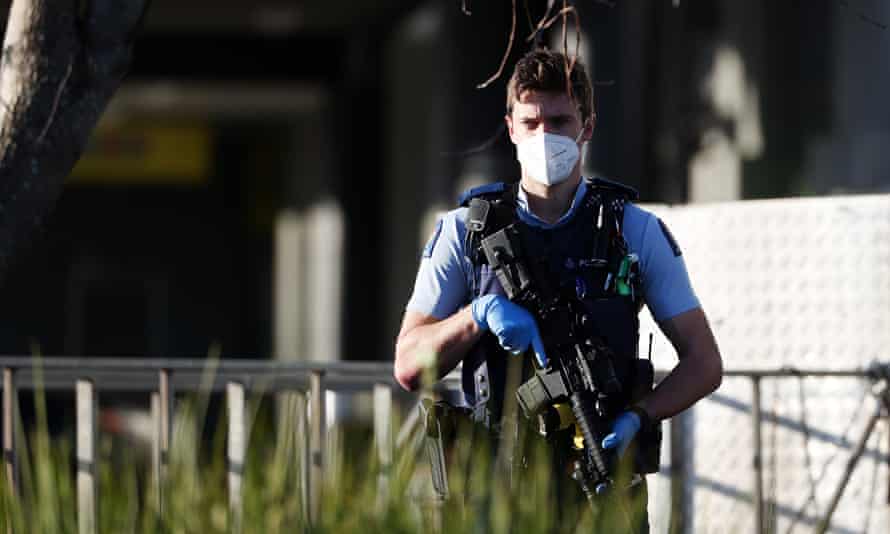 On Sunday, Deputy Prime Minister Grant Robertson said the government had explored all legal avenues to keep the community safe.
"At all times … we have gone to all aspects of the law."
Robertson said that a person cannot be detained under Immigration Law for anything other than deportation. "We are looking at the full scope of Immigration Law," he said.
"If we were to change that, there is a very significant move and we would need a lot of consideration."
The cabinet is considering the possibility of a broader investigation after the man's death. There were a variety of revisions that are possible, Robertson said.
But other MPs warn against a knee-jerk reaction. Green Party Immigration Spokesperson, Golriz Ghahraman, told RNZ she was concerned about any changes in the law that would facilitate the deportation of someone who was granted refugee status.
"In fact, we are doing something that is quite serious and quite instinctive in terms of whether it would ever have addressed any of the problems that come up when we talk about radicalization here in New Zealand," Ghahraman said. "He is really losing consciousness and doing something that is dangerous."
He said the focus should be on rehabilitation rather than immigration status.

www.theguardian.com
George is Digismak's reported cum editor with 13 years of experience in Journalism