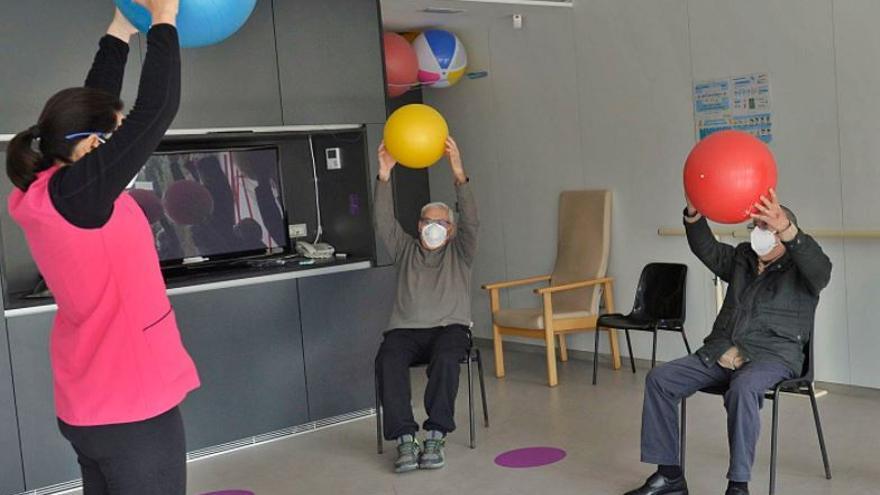 The third stoppage came in January, when Public Health forced them to close after three cases of contagion. In principle, it was going to be just fifteen days without activity but the AFAE workshops have not been able to resume until this week. «We hope that this reopening is the definitive one and from now on we will only get better, "says its director, Celia Lastra, with hope.
The center, which has gone from 130 users that had a year ago to the current 110, has returned to open its doors after seven weeks with workshops in the morning (9 am to 1 pm) and afternoon (3 pm to 7 pm). "Our population is very vulnerable and in these 45 days we have tried to maintain the activity, serving users and their families through online work and videoconferences," explains the director. For this, as well as to comply with all hygiene and safety measures, AFAE has had to make a significant financial effort, taking into account that it is a non-profit foundation. The acquisition of technical means that would allow the activity to be carried out electronically has meant a investment of 17,000 euros, paid in part by the social work of La Caixa.
Despite the fact that Public Health forced them to close in January, the AFAE board of directors defend that covid-19 has barely had an impact on its facilities and that they have not had to live, by any means, situations as complicated as those that have affected other centers in Elche, such as the Altabix residence. Where the health emergency has been most felt has been at an economic level, since the association has had to make an important adjustment during the last twelve months to lower its costs. With a workforce of 25 workers, the three ERTEs have forced them to have only ten, six and five employers respectively.
Problems
At AFAE they have been dealing with different problems that the pandemic is posing to its users for twelve months. For example, your manager remembers the difficulties that they went through in the total confinement phase to go out for a walk with their users, despite the fact that they had permission to do so. "It was very hard, with fines and many calls that we had to make to the Local and National Police," adds Lastra while recalling that in his center there has not been a single death to mourn.
The association also appreciates the support provided by the Department of Social Rights, led by the mayor Mariano Valera, and the involvement that the mayor of Elche, Carlos González, has had with his problems. After the hardest moments of the third wave, AFAE has resumed activity this week with 80 of its 110 users, while the rest are scheduled to return to the workshops from the 22nd.

www.informacion.es
Eddie is an Australian news reporter with over 9 years in the industry and has published on Forbes and tech crunch.