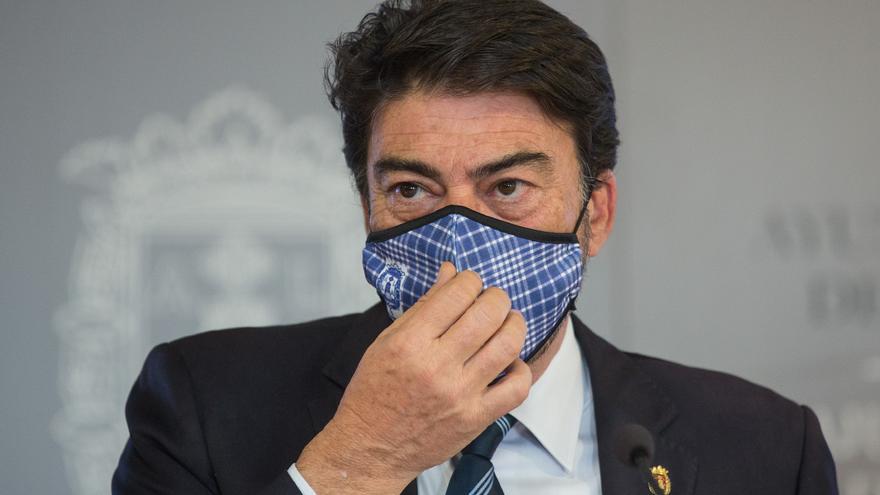 The general feeling that I have about my city is that it lacks a global project and that this legislature will not have it. She is immobilized: a statue of salt that only knows how to look at a past that, moreover, only shows bad examples. The alliance between the PP and Vox requires that absence of political and intellectual pulse, while Ciudadanos prepares their transmigration with more mediocrity than shame. In urban planning-environment and economy, the two great themes for any city, the void shines with special brilliance. Survival is the ultimate ambition.
As an emblem of all this, in each municipal plenary session we witness a painful representation: as long as not to mention Alicante, the municipalities talk about anything, in a kind of gathering for the greater glory of the degradation of democracy and the increase in confusion . Barcala's lack of leadership is prodigious and he cannot remedy it by twitching his face and raising his voice when he attacks the Generalitat, with which he has the obligation, and should have an interest, to get along. But the role of the entire opposition is not more lucid. They confuse this role with the redundant, tedious complaint that, through opportunism and gloating in marginality, contributes to segmenting citizen interests and making life comfortable for the right wing. His insistence on the lack of a project is not followed by the offer of an alternative project but by the retail of protests and unwavering adherents, for consumption in a couple of days and oblivion in the next. They confuse the modernization of action with doing fast politics, from kleenex consumption in the networks. A hodgepodge of apparently conflicting interests that, in practice, feed each other and stabilize a status quo of little use for the majority but beneficial for the current rulers.
I will not be the one who dares to undertake the task of even outlining a global plan. But in this article on the eve of the new year I will try to formulate a few proposed actions. It is scattered, it does not enter into the great particular problems, which require more space and knowledge. But he aspires to be like a stone that animates the pond. Try to find other perspectives; defend transversality on specific issues, remembering that Alicante is immersed in a radical change of cycle as a piece of the planet; integrally dynamize culture as a factor of cohesion and diversification of the citizen experience; favor the culture of agreement and alliances between various public and private actors; extend the idea that modernizing discourses is only possible by attending to the reduction of duality and vulnerability. In this sense, I suggest considering:
1.- Establish an Office to promote the Sustainable Development Goals in Alicante, with an adapted 2030 Agenda, a system of indicators and government rules for verifying compliance; as well as factors of involvement of civil society, activation of social responsibility of companies in this area and alliances of NGOs, and, preferably, with Casa Mediterráneo and the EUIPO -the commitment of the EU in this matter is notorious-.
2.- Create a "Clock" on the ecological footprint of Alicante that raises awareness of citizen involvement in the consumption of natural goods and responsibility in the dynamics that accelerate climate change: it is good that citizens know every day how many resources we have consumed here, because globalization and climate disaster is not something that happens elsewhere. A physical Clock, with digital information in real time to whoever wants to connect and as an ideal place for meeting and reflection. The management of the Clock should be the result of civic and scientific agreements and promote proactive responses to the particular situations of the city in this matter.
3.- Creation of a "School of Risks" that centralizes information, maps, interrelates and monitors the various hazard maps, disseminates good practices typical of the risk society: it should also promote training of all kinds in matters of prevention, reaction and media evaluation. With the involvement of security forces, firefighters, civil protection, NGOs, educational centers, professional associations, UA, etc.
4.- Identification, evaluation and reaction to the various "gaps" that materialize in Alicante: physical, discursive and symbolic spaces in which urban duality is reproduced and enlarged. Based on an adequate methodology and focused on social, employability, gender, generational and digital cracks.
5.- Preparation, as part of the transparency and good governance policies, of an Administrative Simplification Plan, which favors interoperability between administrations, the use of accessible languages, the reduction of abuses in the use of computer resources that capture information unnecessary and hinder true equitable access to digital instruments, as well as favoring ease in the field of business creation, licenses, etc. The figure of the Mayor's Office Commissioner could be created for the implementation of digital administration with the capacity to formulate recommendations and admit complaints. The data for public use collected could constitute a fund, together with other studies, for the creation of a "WikiAlicante" with quick and complete information on the city for cultural, tourist, cartographic, etc. use.
6.- Municipal leadership, in coalition with other administrations, foundations, business and union organizations, professional associations, UA, etc., for planning teleworking and reducing working hours, from municipal agencies and their employees -and those of contracts and concessions – to the city as a whole.
7.- Preparation of a Cultural Map of the City that integrates spaces with analysis of their situation, deficits and advantages, uses, relationship with heritage, generation of synergies with good citizen and administrative practices, simplification of management -including co-management formulas associative- and recognition of non-municipal facilities. A starting point should consist of the distinction between singular facilities and a general and decentralized network of multipurpose cultural facilities, the transition from municipal libraries to other more dynamic models, creation of a central repository for books and audiovisual material, etc. A survey of cultural demands and practices and a study of the economic returns to cultural management should be carried out in parallel.
8.- Announcement of an Ideas Contest on the uses of Las Cigarreras, based on basic ideas established in a citizen debate, such as the versatility of functions, the combination of quality museum uses with containers for specific actions, the enhancement of of the tradition of the industrial space itself or its cultural, educational and tourist complementarity with other nearby facilities. Likewise, it will be necessary to decide what to do with the Civil Guard Command when it passes to Rabassa: one possibility would be an ethnographic, historical and artistic City Museum. Finally, the Palau del Portalet, on Caballeros street, which suffers from a certain lack of definition in its use, could be enabled as an Interpretation Center of the Historic Center of Alicante and use it as a place for information, holding events and headquarters for studies, in collaboration with the Municipal Archive. In all these actions, the Mediterranean Foundation should be involved, for the dissemination of its invaluable artistic funds and historical legacy.
9.- Accelerate the recovery of La Británica and organize an International Ideas Competition on recovery and use, under the premise of the least possible intervention. (If it depended on me, it would essentially remain as an empty space, a Stone Garden, without being incompatible with specific artistic or musical actions). It could be organized as Sub-Headquarters of the IVAM, guaranteeing a professional management and its inclusion in international art circuits and consolidating the investment of the Generalitat in Alicante.
10.- A burning problem is the immoral degradation, politically extremely dangerous for the balance of citizens and the image of Alicante, of the care services for the most disadvantaged. In this sense, an appeal must be made to civil society as a whole for the creation of a Coalition in Defense of Social Rights -which is a defense of the constitutional text and spirit-, under the premise of generating a stable alliance, not fast-paced, nor dedicated to mere complaints, aimed at evaluating and promoting actions of all kinds and raising public awareness on the matter.

www.informacion.es
Eddie is an Australian news reporter with over 9 years in the industry and has published on Forbes and tech crunch.