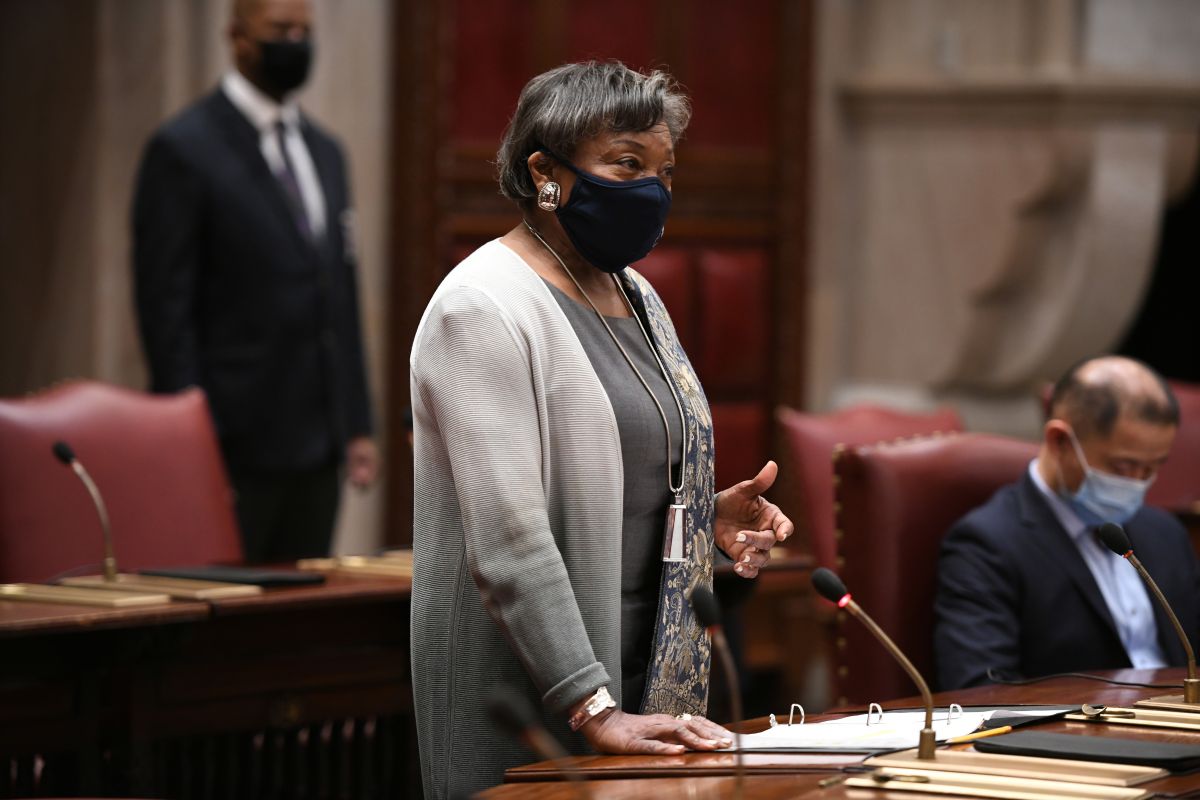 One day after the State Assembly approve the Long-Term Solitary Confinement Law ('HALT'), which seeks to end the controversial practice in New York jails, Thursday the State Senate he also voted in favor of the legislation, which will now go to Governor Andrew Cuomo's desk for signing into law.
The Senate Majority Leader Andrea Stewart-Cousins said that with approval of the measure "we remember the names of Layleen Polanco, Kalief Browder and Benjamin van Zandt, and the countless others whose lives have been snatched or destroyed by solitary confinement. "
Stewart-Cousins was thus referring to one of the most controversial cases in recent years, the Death of transgender Layleen Polanco in a cell at Rikers Island jail in 2019, while in isolation from a confinement unit and suffered a seizure of epilepsy.
"Prolonged segregated confinement can cause permanent damage and does not adequately address the root causes that lead to punishment," added the Senate leader.
The new HALT law, seeking humane alternatives to solitary confinement, prohibits the placing of an incarcerated person in solitary confinement for more than 15 days and prohibits its use entirely for people with mental and physical disabilities who are behind bars.
"The Nelson Mandela Rules, adopted by United Nations, define segregated confinement during more than 15 days as torture. HALT will make New York meet this international standard and will save the State tens of millions of dollars over the next few years, "the senator said in a statement.
And by creating more humane and effective alternatives to solitary confinement, HALT establishes that people deemed necessary to be separated from the general population for longer periods are held in secure units based on evidence from pro-social programs, rather than complete isolation, and would be further analyzed the reasons a person might need to be separated. The legislation also adds due process protections by prohibiting solitary confinement before a disciplinary hearing and by allowing access to an attorney.
In pushing for this law, lawmakers noted that several studies have consistently found that subjecting people to segregated confinement for 22 to 24 hours a day without significant human contact, programs, or therapies, can cause profound and permanent psychological, physical, developmental and social damage, and that people placed in solitary confinement thereafter may be more difficult to comply with prison regulations.
Senator Julia Salazar, president of the Committee for Victims of Crime, Crime and Correction, He said: "It is no secret that the use of solitary confinement is inhumane, unethical and constitutes torture under international law if it extends for more than fifteen days. It must be discontinued immediately. The passage of HALT in the Senate brings us one step closer to justice for all those who have lost loved ones to the misuse of isolation and New Yorkers who have been victims of this state-sanctioned torture. "
After being voted by Low camera last Wednesday, President Carl Heastie said that "the Democratic majority in the Assembly is committed to ensuring that our state's criminal justice system is just that: fair." The leader added that HALT "will end the inhumane practice of keeping people in solitary confinement for long periods of time and help ensure they receive the mental health treatment they need while in prison."
Points of the new 'HALT' law:

eldiariony.com
Eddie is an Australian news reporter with over 9 years in the industry and has published on Forbes and tech crunch.