STeve Clarke's low-key nature means that he would never scream about having much in common with those who now consider him a savior. However, ask the 57-year-old about the international days of yore, and he offers a personal experience that adds charm to a long-awaited scene.
The Czech Republic's visit to Hampden Park on Monday will end the Scottish wait for major football championships that has spanned 23 years and included 10 failed qualifying campaigns. As the man who gave the Scots a national team they can believe again, Clarke is owed the football equivalent of rose petals on her feet.
Scotland's position is really familiar, even to their coach. In 1974, Scotland went to the World Cup in West Germany without having appeared in the same domain for 16 years. "One thousand, nine hundred and seventy-four?" Clarke asks. "Willie Ormond's team. Joe Jordan scored the goal to qualify against Czechoslovakia.
"I was a kid in Hampden that night with my dad and my brother. I don't remember much, but that's because I couldn't see much. He was in the middle of that north terrace somewhere and he couldn't see the game. I was just a small, cramped boy. But I know he was there and I remember the goal. "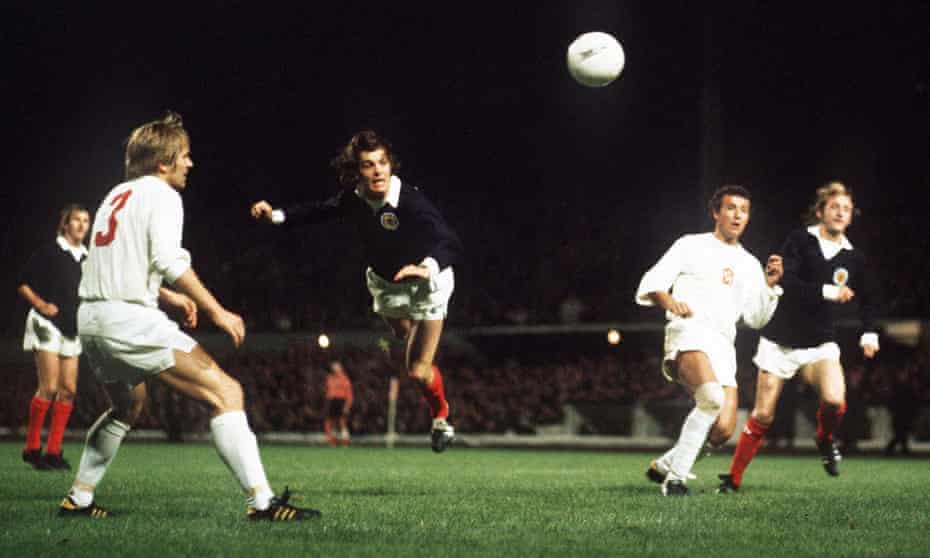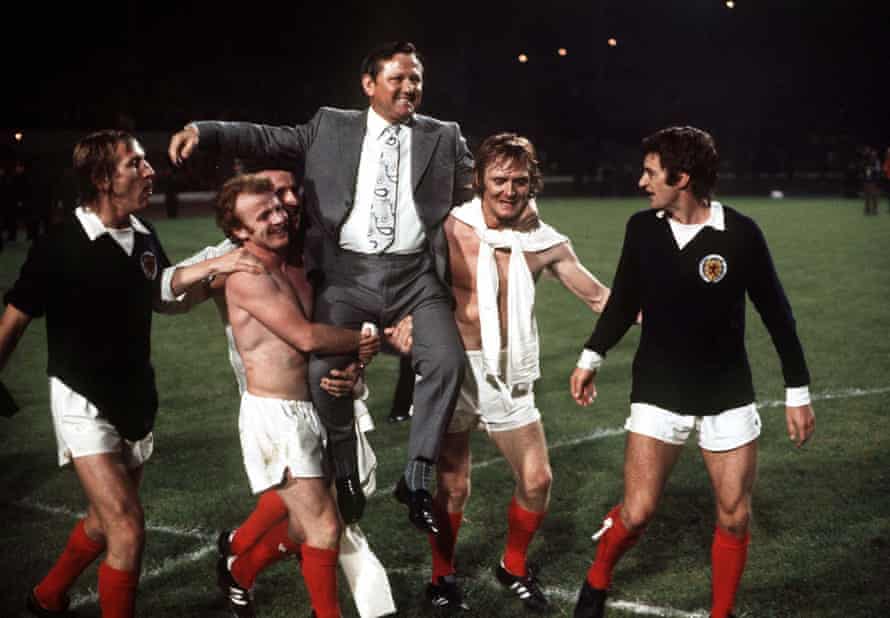 No wonder Clarke's vision darkened. Official attendance on September 26, 1973 was 95,786. "At 10 years old, that's the point where football starts to get him," says Clarke. "We were a soccer family. I would have gone to that game because my dad told me he was going. And that's what everyone did back then: you went to see Scotland. A few times I was on that north terrace, not seeing much. "
Clarke remembers less of the World Cup itself, aside from Scotland "not beating Zaire by enough goals," which continued a streak that continues to this day. Scotland have never progressed beyond a group stage of the tournament. Not that Clarke was always there to see that. "If they didn't choose me, I didn't go," he says with typical sincerity.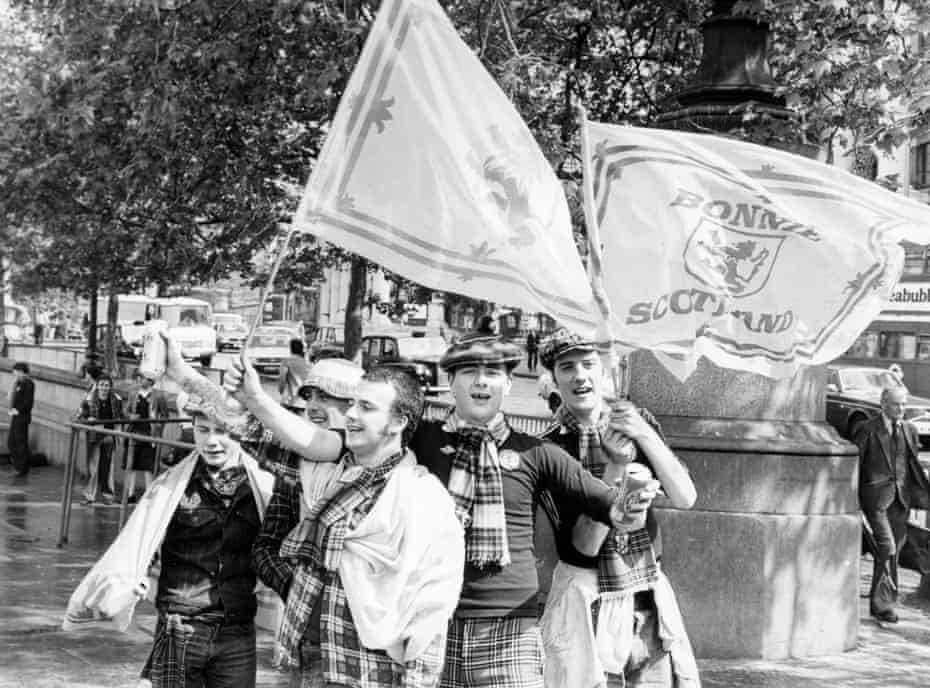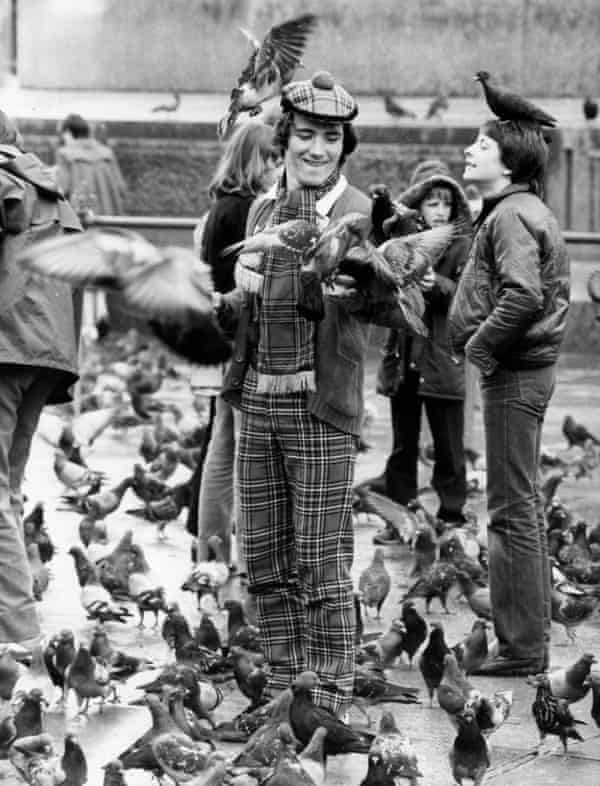 In 1981, 18-year-old Clarke discovered that it was much easier to watch from the terraces. Due to previous misconduct, Scotland fans were officially banned from Wembley for a home international that the visitors won 1-0 thanks to a John Robertson penalty. Still, thousands of people traveled to London, including Clarke and her younger brother Joseph.
"We never saw any problems even though there was a large Scottish contingent there," recalls Clarke. "You only went in jeans and a t-shirt. My sister was living in London at the time, her husband was in the Met Police. Although we were banned, we managed to get tickets through him. I remember that game, but I remember losing my little brother more afterward. "
This requires details. "There was no public transportation to and from Wembley, so everyone walked miles and miles. My sister was in North London, so we tried to walk back. Someone stopped and offered two of us a ride; my little brother and someone else from the party got in the car. According to my sister, they would never see him again, but he finally showed up. " Clarke smiles when the endearing nature of this tale is pointed out. "Yeah. It wouldn't have been a great story if my little brother hadn't turned up."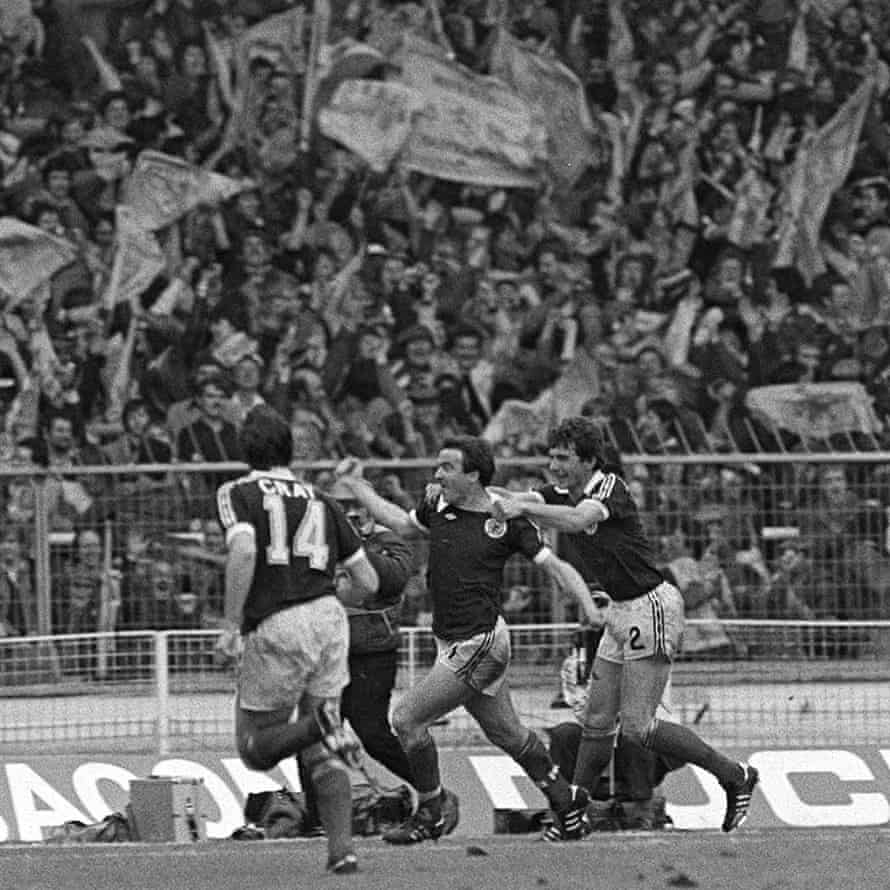 One week on Friday, Clarke's return to Wembley will mark the second of three Group D matches (Croatia completes the section) for his team. Jingoism and chest pounding form the backdrop to the England-Scotland reunions, but Clarke will find it easy to part ways safely. After all, he has spent most of his professional life in England. He still lives there.
"My two children are English. My grandchildren are English. I understand rivalry, I enjoy rivalry, don't get me wrong. It is good to be part of a historical event.
But the noise? That is easily blocked. It is not necessary for anyone involved in the game to be a part of it; we just focus on being as professional as possible. Sir Alex Ferguson says a lot of sensible things and mentioned that it would be a mistake to focus too much on that middle game. He is correct. We have to focus equally on all three games. It doesn't matter where the points come from.
"I was taking some trash to the landfill the other day and the guy on site who made sure we all followed the rules was Scottish. The first thing he says to me is: 'Thank you very much.' And that's a long time after we've qualified. It's good that we've made so many people happy … hopefully we can make them even happier. "
Clarke's balancing act is tricky. You have to balance the general pleasure of being back at the forefront of international football with the legitimate belief that your team can make more history. The former Chelsea defender is unwilling to let his players rest on their laurels or, a Scottish staple, believe they must hit hugely above their weight.
"If you look at the group, then two teams were in the last four of the World Cup," says Clarke of England and Croatia. "Two of the four best teams in the world, where neither of them has changed much. In my opinion, the Czechs are a team that is improving, but I put myself in the same category. We are also a group that has come together, grown together and we are improving together.
"I don't know about the underdog mentality, we have to think that we can achieve something in this section. An achievement would be to get out of the group. Do I think we can do that? Yeah, given a good crack of the whip and the breaks you need. "
Clarke rejects the widespread idea that England players will feel warmer. "I don't think it is more intense than the pressure being put on the Scottish team. Expectations may be different, but the pressure is the same. England's realistic expectation is to be in the last four of the major competitions. When you go that far, you think you can win it. "
The celebrations leading up to the closing of the euro docking in Scotland were epic. They came 18 months after I accepted what looked like a poisoned chalice. Clarke inherited remarkably pessimistic staff. "That was something I consciously worked on," he says. "I wanted to bring positivity within the group, encourage the players to speak in that way through the media, which is their conduit to the fans. But that was difficult during the first games because we were beaten by Russia and Belgium ". When Scotland headed to Serbia for the play-off final last November, Clarke felt that "most of the country was on their side, but I don't think a lot of people gave us a great chance to qualify."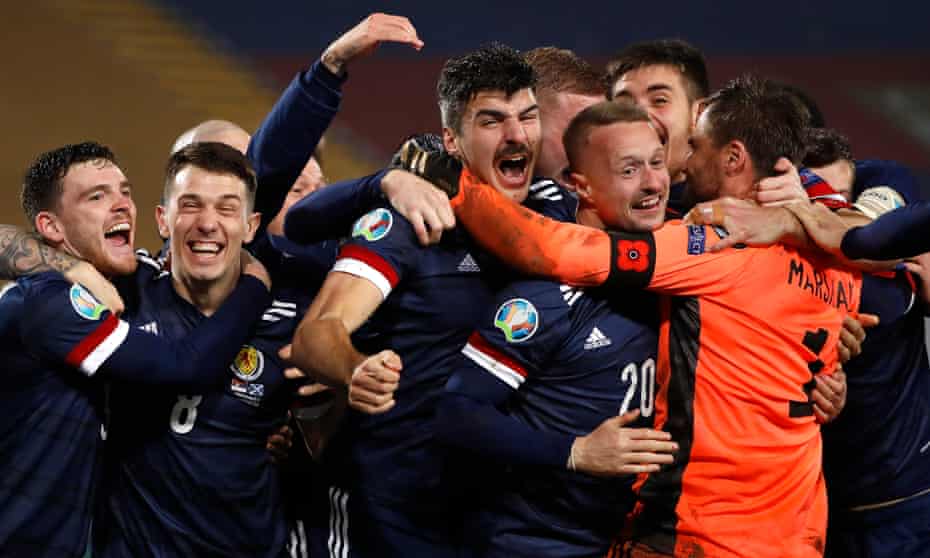 They qualified, amid the drama of the penalty shootout. "That game was the first of three in a week," says Clarke, referring to the Nations League games in Slovakia and Israel. "I really felt like we would get good results in the next two and we didn't, so I left the week feeling a bit bummed. You feel the euphoria, and although I felt like the performances in the next two games were good, I actually came home a bit flat. As time goes by, you realize what you have accomplished and players should be proud of it. But we also have to be aware that it can't be another 20 years before we qualify again. "
Clarke's managerial versatility – he led West Brom to their best Premier League result, eighth, and Reading to an FA Cup semi-final, and reinvigorated Kilmarnock, has been shown in this post. If there is unease about the sporadic nature of international management, Clarke masks it well. "You don't have to have five, six, seven new guys come in every time you have a camp because you don't have professional relationships on the court or personal relationships off the court," he says. "I have tried to be consistent. We celebrate well when we qualify and I think having more or less the same group at the championships means they have that bond to do well together. I think that's really important. "Time will tell how far that spirit can carry the Scots. The historical context will not be lost for your manager.

www.theguardian.com
George is Digismak's reported cum editor with 13 years of experience in Journalism