The UK is eroding its global reputation for preserving its "incomparable" historical assets, cultural bodies warned, and Stonehenge is expected to be the next to lose its coveted World Heritage status after Liverpool.
The UN heritage body has told ministers that Wiltshire's prized stone circle will be placed on its 'in danger' list, the precursor to being stripped of world heritage status, if a $ 1.7 billion road tunnel pounds goes ahead as planned.
Heritage bodies said on Friday that Unesco would put a "tougher spotlight" on the UK's 31 other sites, including the Palace of Westminster and Kew Gardens, after Liverpool took third place. in nearly 50 years to be stripped of its world heritage status.
Other sites expected to come under increased scrutiny by the UN agency include Stonehenge, the Old and New Towns of Edinburgh, the Tower of London, and the historic mining area of ​​Cornwall, all of which have raised concerns about controversial developments.
Chris Blandford, President of World Heritage UK, complained that there was "little awareness at the government level" of the importance of the country's Unesco sites, which are located alongside international jewels such as the Taj Mahal and the pyramids of Giza. . He said many were underfunded and that ministers had shown "great reluctance to want to make the most of our World Heritage offering."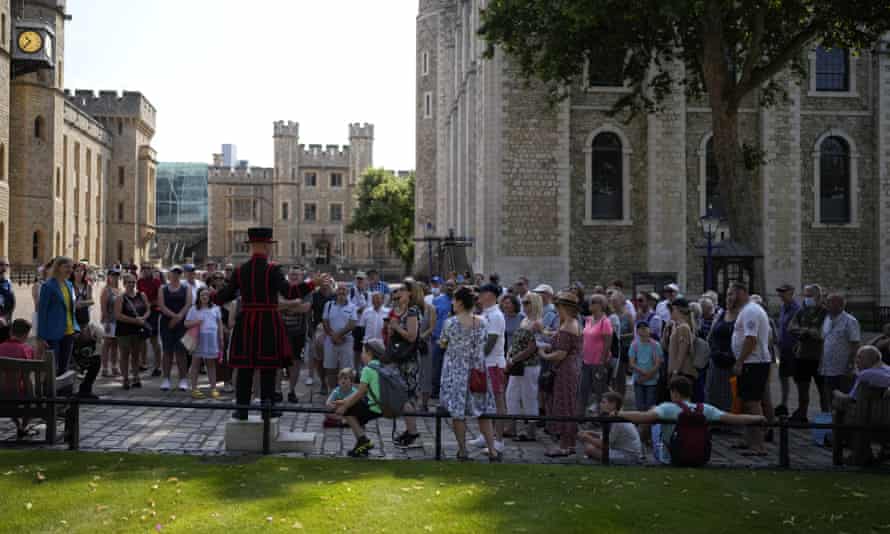 He said: "These are places of international importance. They are the best of the best of our cultural heritage. In a moment when we are out [of the European Union] And you want to be taken seriously internationally, why not use these incredibly important assets to help us do that? "
Unesco heads criticized the UK government for failing to "meet its obligations" to protect Liverpool's Victorian coastline and blamed years of development for an "irreversible loss" of its historical value.
The Unesco World Heritage Convention, to which the UK is a signatory, encourages governments to establish national foundations to provide limited funding for their cultural property, but the UK has no such body.
Instead, most world heritage sites are managed by cash-strapped local authorities and their funding has been drastically reduced since 2010 due to the abolition of bodies such as regional development agencies. Given the financial stress, many city councils are under increasing pressure to approve contentious developments that negatively affect the historical value of their cultural assets.
To 2019 report by World Heritage UK, which represents the country's 31 UNESCO sites, said they received an average of just £ 5 million each from the central government between 2013 and 2018. Annual government spending on the 27 continental world heritage sites of the UK is £ 19 million, compared to £ 70m in the country's 15 national parks, according to the report.
Stonehenge is expected to be stripped of its status if the two-mile tunnel is built on the site as planned. Transportation Secretary Grant Shapps gave the plan the green light in November despite Unesco warnings that it would have an "adverse impact" on the area's historical value. The high court is expected to decide in a few weeks whether the project can continue after a judicial review by activists.
The Unesco world heritage committee has told ministers that Stonehenge will be placed on their "list of world heritage in danger", a step before being stripped of its status, if the tunnel goes ahead.
Barry Joyce, former vice president of the UK's International Council on Monuments and Sites, which advises the Unesco committee, said it was "quite shocking" that Shapps had approved the Stonehenge tunnel despite serious concerns from planning inspectors. .
He said: "It is conceivable that other sites are included in the Unesco risk register, and if no steps are taken to mitigate or avoid the potential damages identified by Unesco, then it is very possible that other sites will be removed from the list of the world Heritage ".
Such a move would make Britain the first country to have more than one historic site removed from the list, dealing an embarrassing blow to its world cultural standing.
Henrietta Billings, director of Save Britain's Heritage, said Britain was now under the international spotlight for its "delegate and forget" approach to its cultural gems. "The world is watching how we manage world heritage. Britain used to have a reputation for exceptional planning and conservation and the real concern is that we are sleepwalking into a situation where we are losing it. "
The vast number of UK landmarks, ranging from prehistoric sites like Stonehenge to medieval castles and Roman fortresses, contribute billions of pounds to the economy each year and attract millions of visitors from around the world.
Joe O'Donnell, director of the Victorian Society, said he was concerned that the government's upcoming planning bill would weaken protections for heritage sites, potentially leaving more of them vulnerable to new development. He added: "Unfortunately, given the combative and contemptuous reactions of politicians to Unesco's decision, it does not seem likely that improvements in protection will occur in the short term."
Jo Stevens, the shadow culture secretary, said it is "vital that we preserve and protect these sites that are not only important parts of our national identity, but also vital to tourism, both domestic and inbound." She added: "It is typical of this government to make sharp statements about our national culture without doing the basics to protect it."
A government spokesman said the UK was "a world leader in the protection of cultural heritage" and that the government did not agree with Unesco's decision on Liverpool. They said: "The protection of the heritage and archeology of the Stonehenge site is a priority for the government and Highways England and we will continue to work closely with UNESCO, Icomos [the International Council on Monuments and Sites] and heritage and the scientific community on the next steps. "

www.theguardian.com
George is Digismak's reported cum editor with 13 years of experience in Journalism