WWith cinemas open once again and the film world gradually regaining a sense of how things were in The Great Before, the film festival circuit is taking slow steps toward normalcy. Cannes, currently scheduled for July, whether Brits can go or not, is the milestone everyone is hoping for, but in the meantime, smaller festivals are moving forward with hybrid physical / digital editions. Which honestly may well be the future, as the past year has made many of these events realize the inclusive benefits of opening up to a wider and less geographically specific audience.
The Sheffield DocFest, always an adaptable and forward-thinking festival, is among them. After last year's edition went digital, just because of the pandemic, this year, which began on Friday and will run until next Sunday, returns to theaters and sites in the city of steel, with a full online program for the rest of the UK in its Sheffield DocFest selects the platform. Individual films (as well as short film collections) will be available to stream for 72 hours after their live premiere for £ 5 each, while a selection of recorded talks and Q&A can be viewed free of charge.
It's also a lively and cleverly programmed selection, healthily combining audience-pleasing documentaries with more specialized or esoteric approaches. Your choice for the opening night is, above all, in the old camp. One of the sensations of the January Sundance festival, Summer of Soul (… Or when the revolution could not be televised) is a genuinely special concert documentary, exposing a black cultural landmark overshadowed by Woodstock in 1969: the Harlem culture festival, where Stevie Wonder, Nina Simone and Mahalia Jackson were among the performers. Director and musician Ahmir "Questlove" Thompson has produced a wealth of electrifying stage images, but there is a rich historical awareness that underpins it all.
Alongside the Thompson film, the festival's other big hit is the first episode of the long-awaited Steve McQueen and James Rogan film. Lifting, a three-part BBC series that weaves together three key events in 1981 British black history. The first examines the New Cross Fire tragedy, in which 13 teenagers were killed.
Meanwhile, the festival's UK and international competition lines offer low-key but nonetheless fascinating attractions. I was completely caught up in the intricate and intimate of French filmmaker Vladimir Léon. My dear spies, in which he and his brother unravel the possible Soviet espionage story of their family: it is a personal account imbued with Le Carré's state of mind. From New York filmmaker Nira Burstein Circle of charm It is also a tangled family investigation, but marked by ironic eccentricity and alternative identities. On the UK side, Don McCullin: Almost Liverpool 8 he frames his current portrait of the Toxteth area of ​​Liverpool with the work of the legendary photojournalist from the 1970s.
One of the best films I saw last year will be released in the UK in the globally oriented Into the World section. Russian political filmmaker Vitaly Mansky Gorbachev. Darling is an extraordinary observational portrait of the former Soviet president in his age: Between daily routines and meals in his vast but airless mansion on the outskirts of Moscow, he reflects on (and occasionally pokes fun at) his flawed political career and legacy. The results are enlightening and strangely poignant even when turned off; Mansky's camera adequately covers it with a beautiful sad gloom.
There is little shaded space in the extraordinary All the light, everywhere, in which American experimentalist Theo Anthony ingeniously investigates the politics of vision and surveillance, inviting consideration of the subjectivities of the human eye, the filmmaker's camera lens, and the police body camera alike.
Finally, for true movie bargain hunters, the festival's DocFest Exchange section offers a program of environmental-themed shorts and features, all available to stream free of charge. Among the selections: Victor Kossakovsky's magnificent and unspoken document on animal rights. Gunda. Get it while it's free.
Also new in streaming and DVD
Dogs don't wear pants
(Anti-Worlds)
Surprisingly subtle and poignant for an S&M-centric story, Finnish director Jukka-Pekka Valkeapää's superbly acted black comedy lives up to its incomparable title. Following a middle-aged widower's grieving journey into the BDSM scene, it offers the nuances and thoughtful sexual politics that you might have missed out on. Fifty Shades of Grey.
United States vs. Billie Holiday
(Universal)
R&B star and acting rookie Andra Day earned his Oscar nomination for this exaggerated but compelling biopic, which provides a deep understanding of the performer's drive and burnout, rather than technically annoying mimicry. The film that surrounds her, as we expected from director Lee Daniels, is a mix of direct emotional punch and garish bad taste, but she sticks together.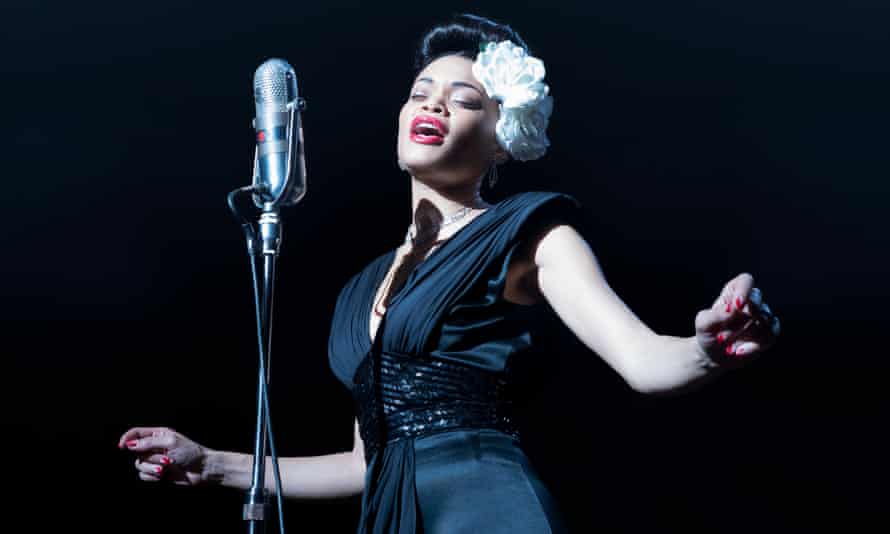 I am samuel
(Bohemian euphoria)
Released in a timely manner for the start of Pride month, this poignant documentary by Kenyan filmmaker Peter Murimi empathically investigates the challenges of identifying as gay in a country where homosexuality is criminalized. At its center is Samuel, a reserved young man who reconciles his life in Nairobi with his traditional rural upbringing. He is currently broadcasting on Bohemian euphoria, a recently launched platform dedicated to underrepresented voices.
Breaking boundaries: the science of our planet
(Netflix)
Less than a year later A life on our planet, his passionate "witness statement" on climate change and threatened biodiversity, David Attenborough once again uses his Netflix platform to consider the crisis and constructive ways to address it. If there is a certain PSA formula in these documentaries, the message deserves to be repeated, and he remains an essential voice of authority.

www.theguardian.com
George is Digismak's reported cum editor with 13 years of experience in Journalism